An armed Texas homeowner fought off three suspects who broke into his house, resulting in a struggle that ended with the three of them probably regretting their actions.
It happened Monday as one suspect began assaulting the homeowner while the other two started loading the victim's belongings into a getaway car, which a fourth suspect was driving, the Dallas Morning News reported.
But in the chaos of the struggle, the homeowner managed to grab his gun and shoot the three suspects.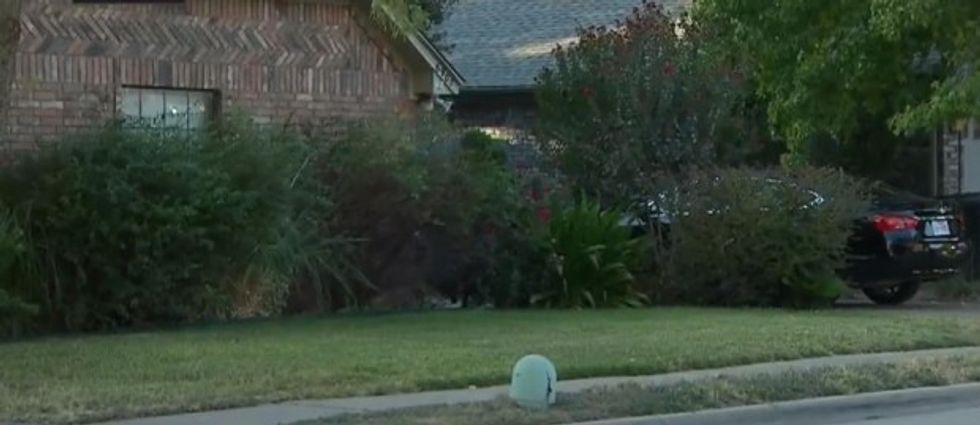 Image source: KTVT-TV
Felicia White, one of the homeowner's neighbors, told KTVT-TV that she heard "five immediate shots" that sounded "almost like fire crackers, but louder." White said she heard the shots not long after the suspects entered the home.
Police said the three injured suspects escaped to their getaway car, a Silver Dodge Avenger, which the fourth suspect then drove to an intersection near Duncanville High School. That's where police arrested the three who had been.
The fourth suspect, however, got away.
No further information was provided by the Dallas Police Department.
(H/T: KTVT-TV)
–
Follow Jon Street (@JonStreet) on Twitter
–
This post has been updated.