NORTH CHARLESTON, S.C. (AP) — City officials in South Carolina approved a $6.5 million settlement Thursday with the family of an unarmed black man fatally shot by a white police officer who was captured on cellphone video firing at the man's back as he ran away.
The North Charleston City Council approved the settlement by a 10-0 vote, and members of Walter Scott's family were on hand when it was announced.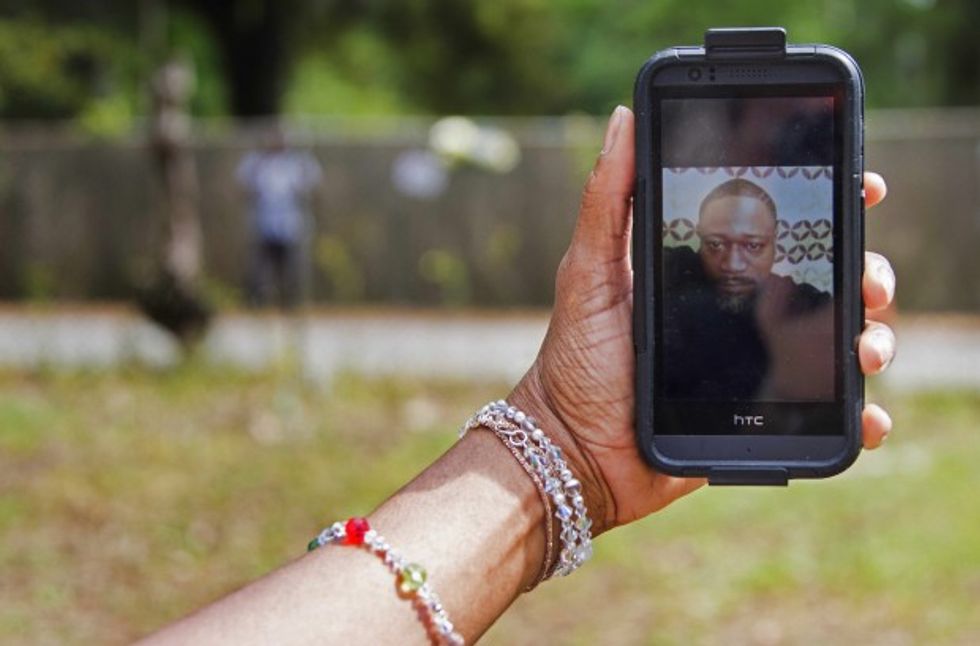 Barbara Scott, cousin of Walter Scott, the 50-year-old man who was killed after he was fired at eight times as he ran away from an officer after a traffic stop, holds up a picture of Scott on her cell phone in North Charleston, South Carolina on April 8, 2015. (JIM WATSON/AFP/Getty Images)
Scott, 50, was shot April 4 by North Charleston officer Michael Slager while trying to run from a traffic stop. A bystander recorded the shooting in dramatic cellphone video.
Slager was indicted on a murder charge in June and a judge refused to set bond last month, saying his release would "constitute an unreasonable danger to the community."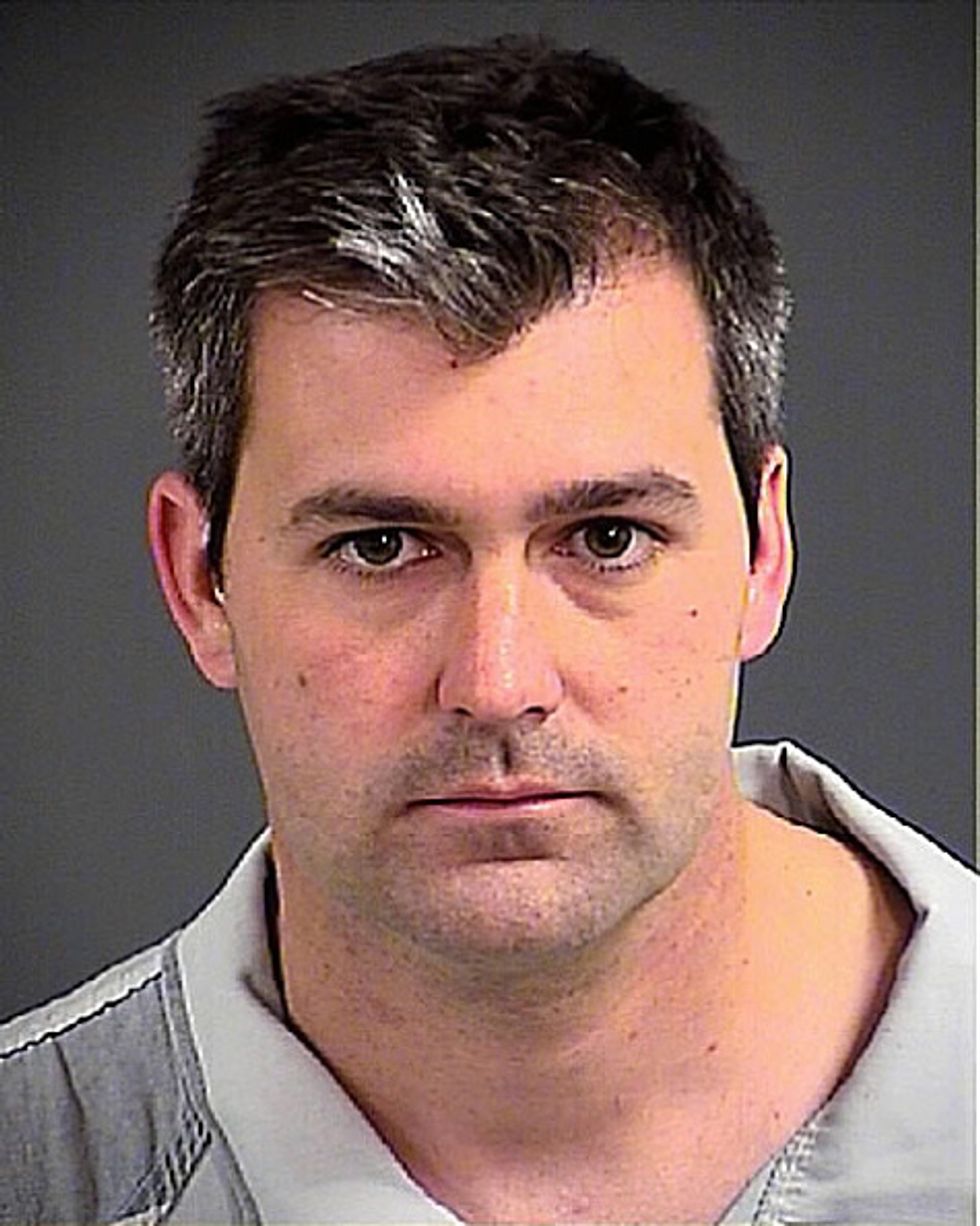 Police officer Michael Slager poses for his mug shot after being arrested on a charge of murder on April 7, 2015 in North Charleston, South Carolina. Officer Slager shot Walter Scott, who was unarmed, in the back as he was running away after an altercation during a traffic stop on April 4. (Photo by Charleston County Detention Center via Getty Images)
"While nothing can replace having Walter in our lives, the City of North Charleston's historic action ensures that he did not die in vain," Scott's brother Anthony said, noting the settlement will provide for Scott's children.
"It was a bittersweet victory," he added. "The family still wants justice for my brother and this was a step in the right direction."
Anthony Scott said the family plans to donate some of the money from the settlement to disaster relief for victims of the recent floods in South Carolina.
Mayor Keith Summey said he was pleased with the settlement.
"The family took steps to keep the community calm, and for that the city is thankful," he said. "This is a very difficult period for the Scott family. I know they are glad to have this part behind them so their healing process can continue."
The bystander's cellphone video showed Slager firing eight times as Scott ran. The shooting inflamed the national debate about how blacks are treated by law enforcement officers.
After the video went public, the family called for peace and calm in the community. At least in part, the family's actions are believed to have prevented the kind of violence that erupted elsewhere in the nation following the deaths of black men following encounters with law enforcement.
The mayor said that since the shooting, North Charleston police have been outfitted with body cameras. Slager was not wearing one. Summey also noted the police department will be working with a division of the Department of Justice that helps local communities resolve issues involving race, color, national origin or gender.
City Attorney Brady Hair said Summey met with the family and their attorney several days after the shooting. Hair said both sides felt that it was in everyone's best interest to reach a resolution and avoid a lawsuit. While attorneys for the family said at the time they might sue, they never did. A mediator helped negotiate the settlement, which Hair said will be paid by the city's insurance carrier and from the city's reserve fund. He said how much would come from each has not been worked out.
Attorney Chris Stewart, who represents the Scott family, said a number of issues had to be considered in reaching the $6.5 million figure. Noting that North Charleston is no New York, he remarked, "There is no way this city could pay $50 million." He said attorneys also had to consider the damage a drawn-out legal battle might do to the city and its residents.
Hair said the $6.5 million represents the largest settlement for such a case in the state's history.
Slager was fired following his arrest on the murder charges and has been detained in solitary confinement.
Before the video was brought to the attention of authorities, Slager had told investigators that Scott tried to grab his gun and Taser. But prosecutor Scarlett Wilson said Scott was running away and the only time Slager could be seen running was to go back, pick up the Taser and then drop it by Scott's body.
Slager faces from 30 years to life in prison without parole if he is convicted of murder. There were no aggravating circumstances such as robbery or kidnapping, so the death penalty doesn't apply in the case, the prosecutor has said.
—