Donald Trump was confronted with a tough statement from a female audience member at the No Labels Problem Solver Convention in New Hampshire on Monday.
"Maybe you can prove me wrong, but I don't think you're a friend to women," the woman said
"I knew I shouldn't have picked her," Trump joked before responding to her claim.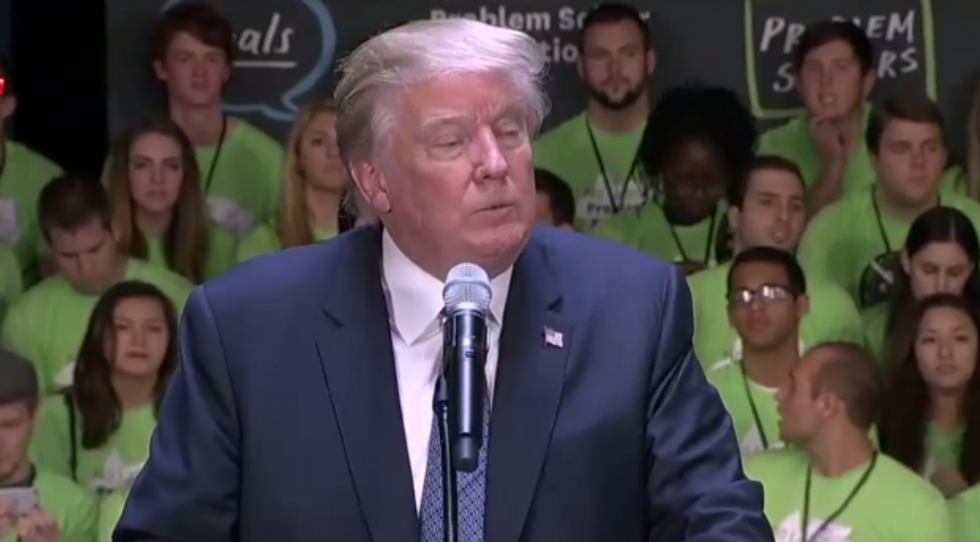 "Let me give you that answer right now," he added. "I respect women incredibly. I have had women working for me in positions that they have never worked in terms of construction, in terms of so many different jobs. I had a woman who was in charge of the building of Trump Tower many years ago…I have given women more opportunity than, I would say, virtually anybody in the construction industry."
Trump also said his wife and daughter want him to "constantly" talk about women's health issues because they know how strong he is on the issue.
"I'm going to take care of women, and I have great respect for women and I do cherish women," Trump said.
Watch the exchange below:
---