Rapper T.I. said during a recent radio interview that he can't vote for Hillary Clinton in the 2016 presidential election because she is a woman and women tend to "make rash decisions emotionally."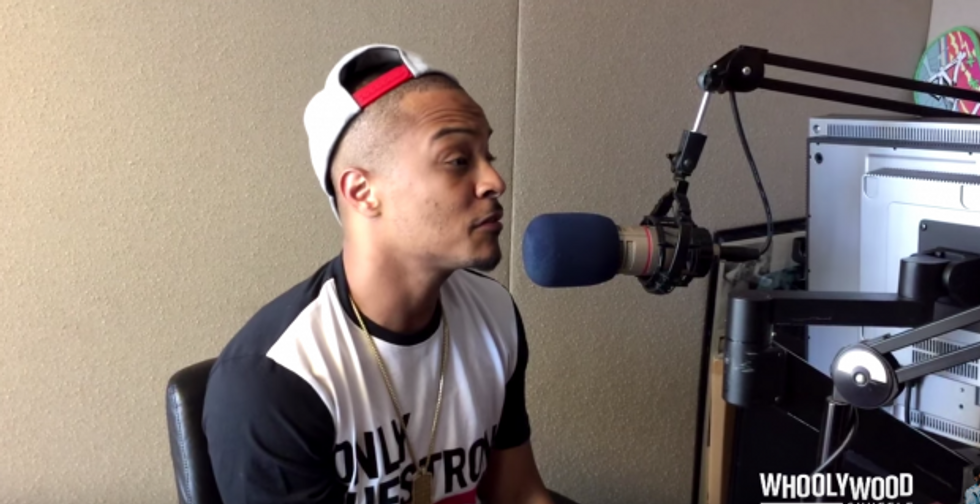 "Not to be sexist," the rapper began, "but I can't vote for the leader of the free world to be a woman."
He continued: "Just because, every other position that exists, I think a woman could do well. But the president? It's kinda like, I just know that women make rash decisions emotionally…they make very permanent, cemented decisions — and then later, it's kind of like it didn't happen, or they didn't mean for it to happen. And I sure would hate to just set off a nuke."
He also argued the "world ain't ready" for a woman U.S. president. The rapper said a female president "will not be able to negotiate the right kinds of foreign policy."
Shortly after the interview aired, T.I.'s official Twitter account sent out a statement "sincerely" apologizing for the remarks.
My comments about women running for president were unequivocally insensitive and wrong. I sincerely apologize to everyone I offended.

— T.I. (@Tip) October 13, 2015
One Twitter user sarcastically replied, "Hi TI's PR person!"
.@Tip Hi TI's PR person!

— Philip DeFranco (@PhillyD) October 13, 2015
---