A Fox News national poll released Tuesday showed Donald Trump battle Ben Carson for the top spot while Ted Cruz surged to third place.
The poll, conducted between October 10-12 among likely Republican primary voters, had Trump in first place with 24 percent. Carson trailed by one percent at 23 percent, earning him the number two slot.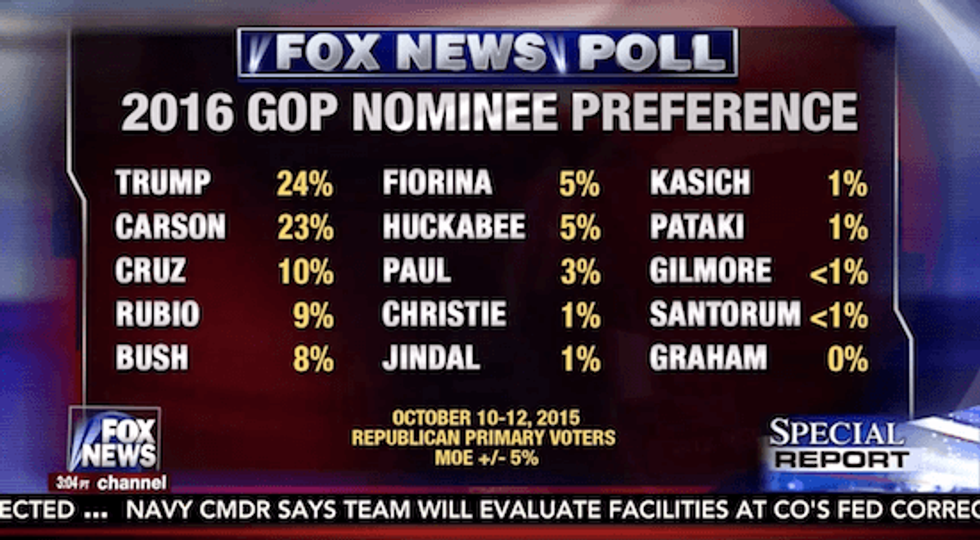 Image source: Fox News
Cruz surged to third place, scoring 10 percent while Marco Rubio finished in fourth place with nine percent. Jeb Bush, thought to be the clear frontrunner at the beginning of the race, was in fifth place with eight percent of the vote.
Carly Fiorina tied with Huckabee with five percent and Rand Paul followed with three percent. The other candidates finished with one percent or less in the poll.
According to Fox News, the margin for error was plus or minus five percent.
—
Follow the author of this story on Twitter and Facebook: