Two men allegedly attempted to molest a model at a shopping center in India, but their attacks were thwarted when she pulled a gun on them.
Police were called to the Karol Bagh retail outlet around 9 a.m. after the Mumbai-based model pulled a gun on two men. She accused the men of making obscene comments about her and inappropriately touching her while she waited in line at a billing counter, according to India Today.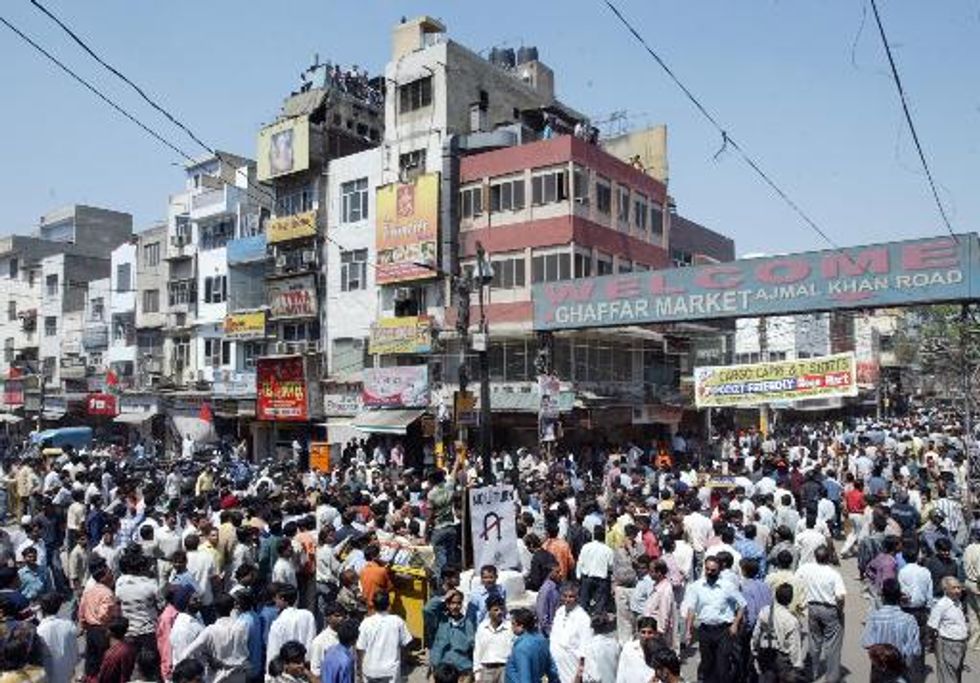 Shops at Karol Bagh area of New Delhi, India (AP/Mustafa Quraishi)
"She told us that the duo also passed lewd comments and tried to touch her inappropriately after which she pulled out the pistol from her handbag," police told the Times of India. "The accused fled after storekeepers tried to intervene."
No arrests have been made thus far, but police said they have obtained security footage from the scene and have requested the help of the model in their probe to find the men.
The Times reported that police will also check on the model's registration of the weapon, which they believed to be an air pistol.