Observant viewers may have noticed the authentic-looking Arabic graffiti seen in the background through the latest episode of Showtime's hit television show "Homeland" — but most likely had no idea the graffiti contained secret messages.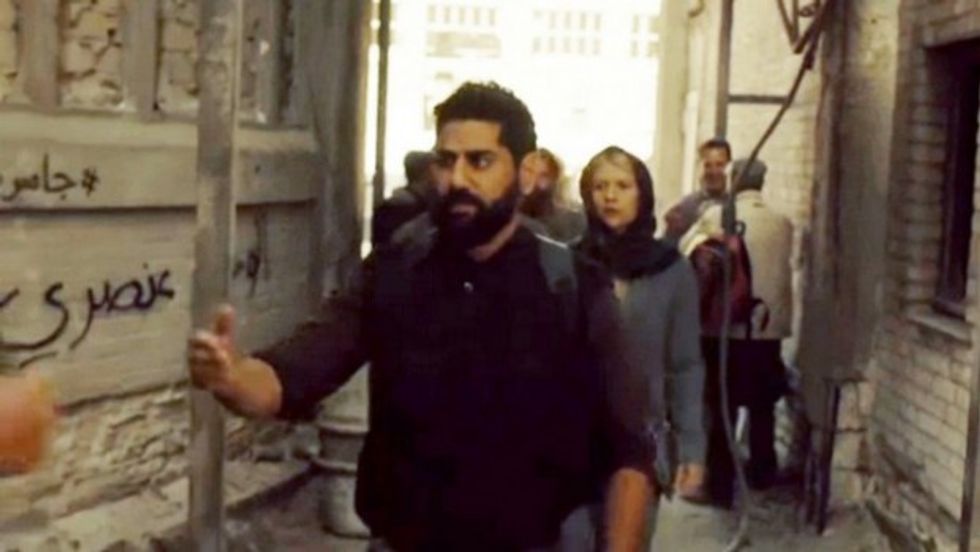 Showtime screengrab
The show reportedly enlisted three artists to create graffiti art to add authenticity to a scene that takes place at a refugee camp in Germany -- and the artists apparently went rogue.
The Arabic graffiti included messages like "'Homeland' is a joke and it didn't make us laugh" and "Homeland is racist," according to the Hollywood Reporter.
The street artists later said in a statement that they were angered by the show's depictions of Arabs and the "so-called Muslim world in general."
"It was our moment to make our point by subverting the message using the show itself," the artists reportedly said in the statement.
More from the report:
Alongside "Homeland is racist," other messages scrawled on the walls of the camp include "There is NO Homeland," "Homeland is watermelon," (a word often used in Arabic to indicate something shouldn't be trusted), "Homeland is NOT a series," "Homeland is a joke and it didn't make us laugh," and "Freedom... now in 3D"
The artists said they were told to keep the messages "apolitical," but crew members were "too frantic" to notice what they had done.
They added, the "Arabic script is merely a supplementary visual that completes the horror-fantasy of the Middle East."
---