When legendary singer and actor Pat Boone was recently asked to share his views on same-sex marriage, he said that he responded with a simple question: "What does God think?"
Boone, 81, who was a chart-topping singer in the 1950s and has remained a staple in entertainment circles, has been known to utter some controversial views over the years, including his claim in 2011 that President Barack Obama's birth certificate was Photoshopped.
"Someone asked me the other day what I thought about same-sex marriage, and I told them, 'What I think is not worth the breath coming out of my mouth," Boone, an outspoken Christian, said in a recent interview with the Tennessee Daily Times. "The question is, what does God think?' And he expresses himself in the Bible very clearly."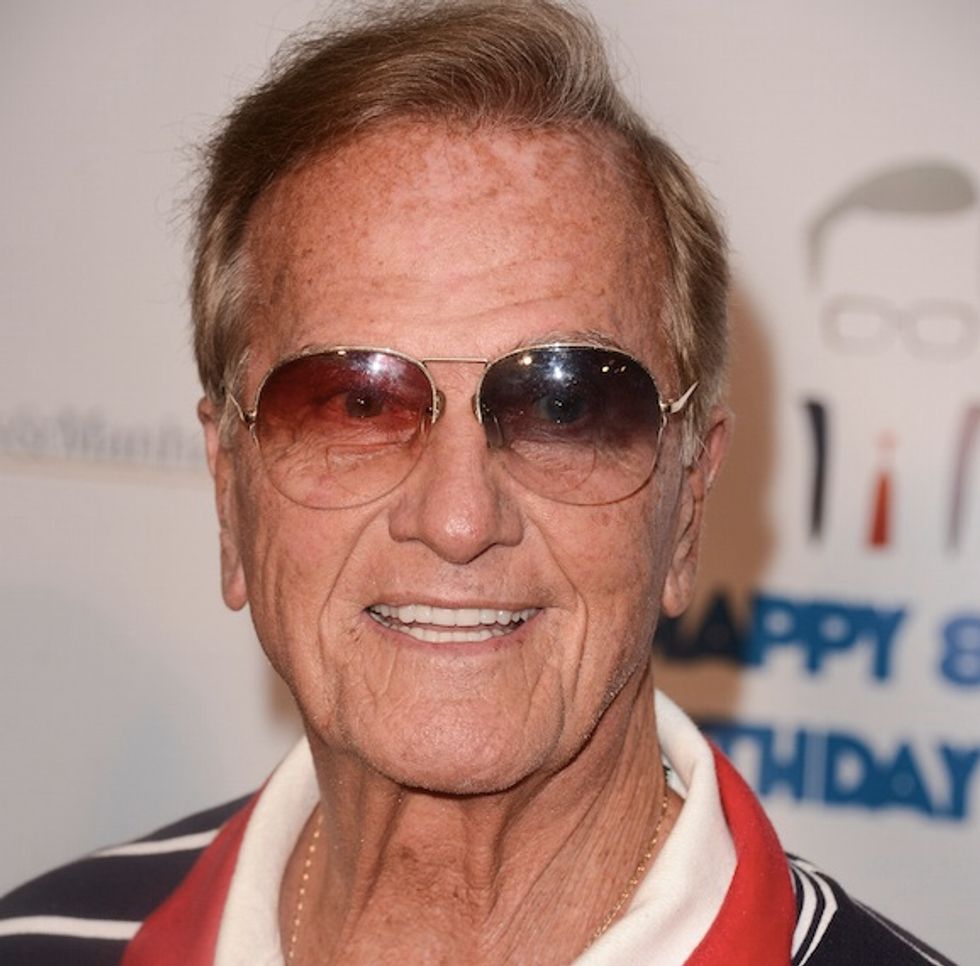 Singer Pat Boone arrives at a surprise birthday party for television personality Larry King at Dodgers Stadium on Friday, Nov. 15, 2013 in Los Angeles. (Photo by Dan Steinberg/Invision/AP)
Boone also discussed how his worldview differentiated him in Hollywood, saying that he hasn't been invited to a lot of events in the entertainment community, but that he doesn't "care to go" anyway.
"I like the people, and we get along great. I think they find I'm not the stick in the mud they might have imagined me to be, because I like to kid myself, and I even quote some of the jokes," he said. "I get a kick out of that, because it lets people know I do have a sense of humor."
When it comes to sharing his beliefs, he said that he simply tries to speak with logic and rely on facts.
"I'm pro-life, and I'm pro-death penalty, and I'm going to get ridiculed," he told the Tennessee Daily Times.
(H/T: CNS News)