Kevin Collier, a commander of the Stonewall Camp of the Sons of Confederate Veterans, has had enough.
The Suffolk, Virginia, resident told WAVY-TV he got a warning letter last month indicating he had until Oct. 4 to ditch his Confederate flag license plate in favor of a new tag from the Department of Motor Vehicles.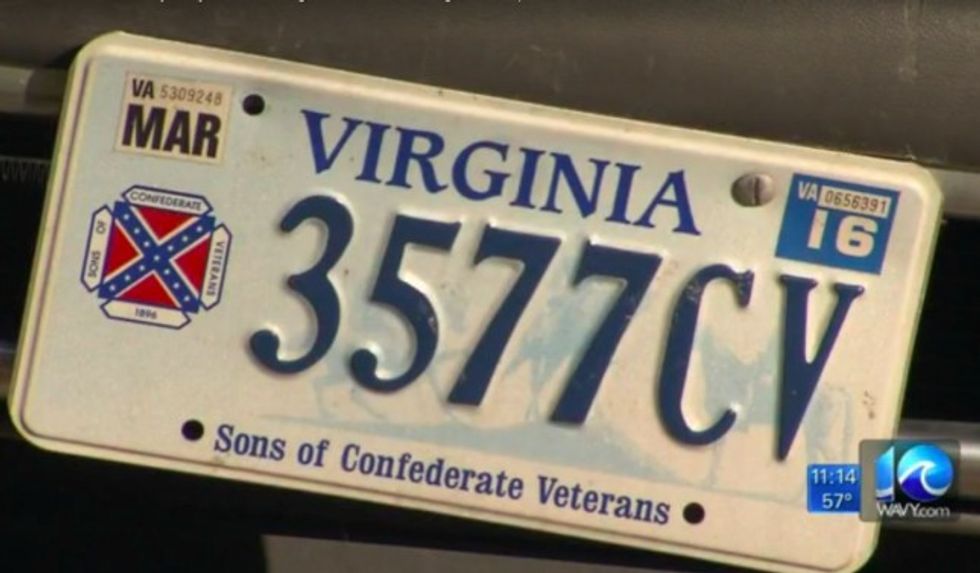 Image source: WAVY-TV
It's now a misdemeanor to drive with Confederate flag plates in Virginia — Gov. Terry McAuliffe, a Democrat, pushed for the ban amid furor over the symbol and its connection to the June shooting massacre in an historic black church in Charleston, South Carolina, the station noted.
As for his license plate deadline, Collier is late — but he won't be asking for an extension.
"Next thing you know, they're going to say you can't wear blue on Monday…or you can't wear yellow on Thursday," he told the station. "Where's it going to end?"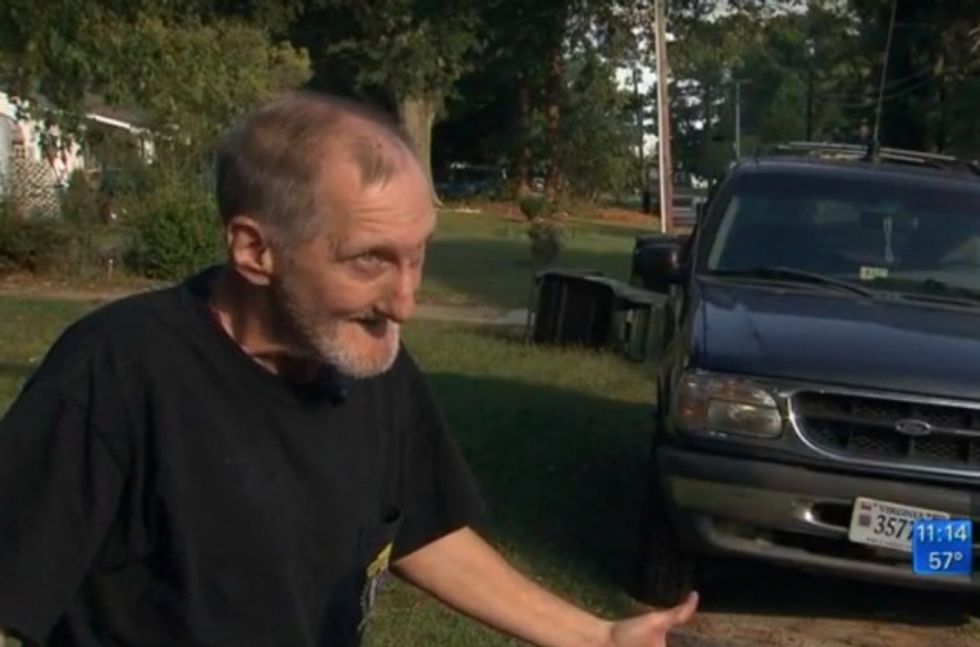 Image source: WAVY-TV
He's not alone.
About 1,600 other Virginians were sent the same letter Collier got — and only 187 have turned in their Confederate flag license plates, the station said.. The agency acknowledged that a few simply sent the new license plates back to the DMV with "no thank you" notes, WAVY said.
The DMV told the station it asked the Sons of Confederate Veterans to assist on the new plate's design but didn't hear back from the group.
Collier told the station his heritage "means everything to me."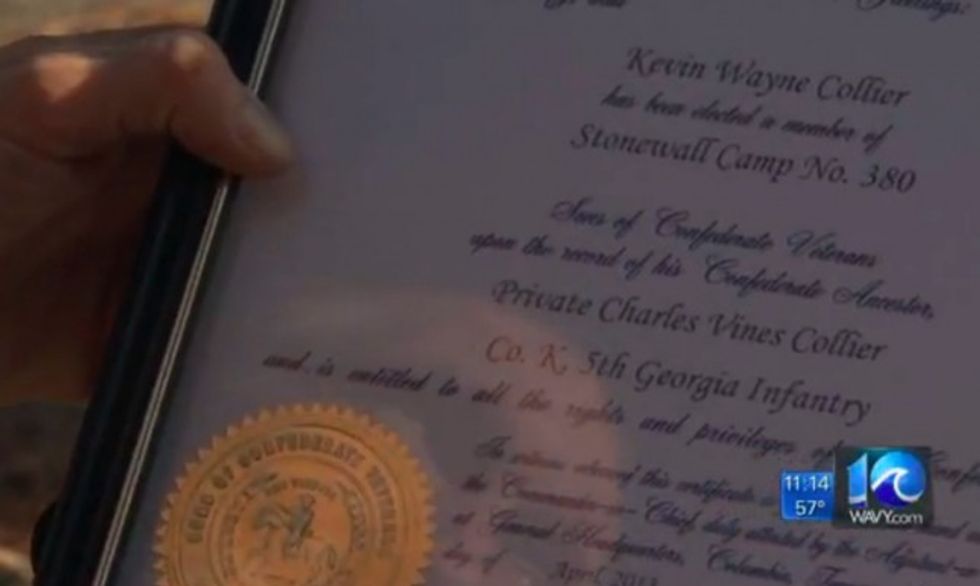 Image source: WAVY-TV
He added that his great-great-great grandfather fought with the Confederacy, which apparently bolsters his resolve.
"I can't fight on the battlefield like they did," he told WAVY, "but I can fight however I can in modern times and I'm not giving them plates up."
—
Follow Dave Urbanski (@DaveVUrbanski) on Twitter