A middle school principal in San Francisco has refused to release the results of a school election because of a lack of diversity among the winning candidates.
Everett Middle School principal Lena Van Haren said in an email to parents sent Oct. 14 — four days after the student government election — that the results would be withheld because the winning candidates did not properly reflect the diversity at the school, according to KTVU-TV. Van Haren told the news station that her school's population is 80 percent students of color and 20 percent white students — statistics the election results did not represent.
"That is concerning to me, because as principal, I want to make sure all voices are heard from all backgrounds," Van Haren told KTVU.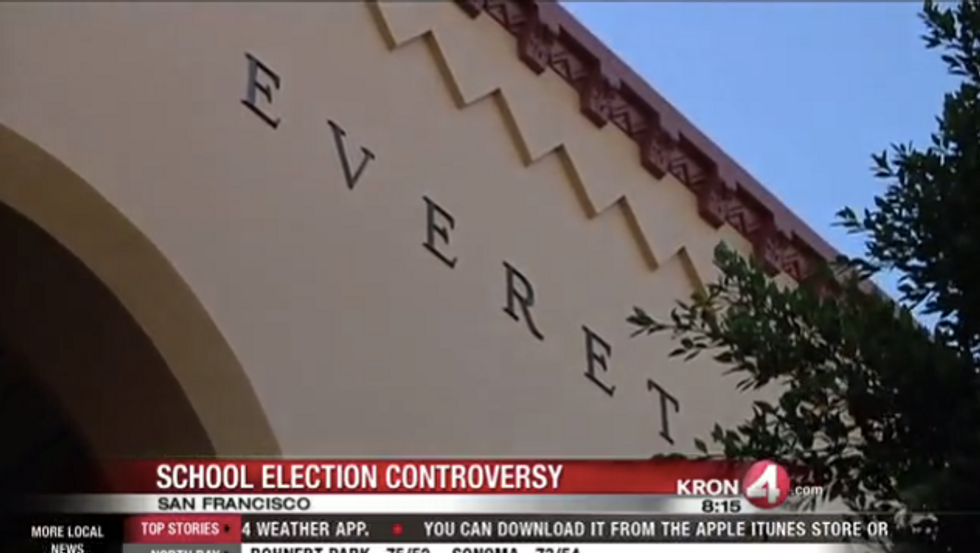 Image source: KRON-TV
"We're not nullifying the election, we're not canceling the election, and we're not saying this didn't count," Van Haren said, adding that she's called a meeting of student representatives to see how best to move forward.
According to KTVU, Van Haren said she's considering adding more positions to the student government in an effort to make it more equal.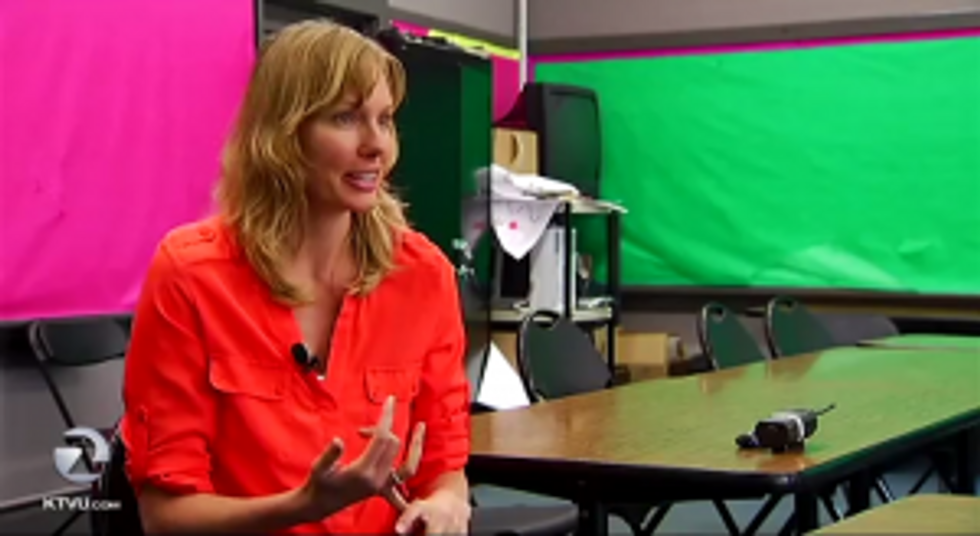 Principal Lena Van Haren has not allowed her middle school's student government election results to be released as the winning candidates weren't diverse enough. (Image source: KTVU-TV)
"I feel like it is disrespectful to everyone who were running," Sebastian Kaplan, who was running for the position of seventh-grade representative, told KRON-TV.
"The organizers are saying stuff like, 'we want everyone's voice to be heard,' but then in truth, the voters' voices aren't being heard," Kaplan said. "Most kids are in agreement that it's not fair and that the results need to be given out because people worked really hard on it."
"The whole school voted for those people, so it is not like people rigged the game, but now in a way it is kinda being rigged," Kaplan said.
The middle schooler told KRON that he just wants to know whether or not he won.
Parent Bianca Gutierrez told KTVU that school officials should have decided, prior to the election and students' campaigns, how they wanted to ensure the election results would be more diverse. She said her son, who was running for class representative, doesn't want to be a part of student government anymore as the whole ordeal has been discouraging.
"So if we can't teach them the right way of how it's supposed to work, then we are really letting our kids down," Gutierrez said. "My heart goes out to the kids because they're confused still about what's the issue."