Jeb Bush was twice elected governor of Florida, but is now polling in single digits and sitting in fourth place in the Republican presidential field in that state, according to a new University of North Florida poll.
Florida Sen. Marco Rubio is polling at 14.9 percent, but is still in third place behind GOP frontrunner Donald Trump's 21.7 percent and Ben Carson's 19.3 percent. All of the candidates have Florida ties: Carson has lived in Florida since 2013 and Trump owns property in the state.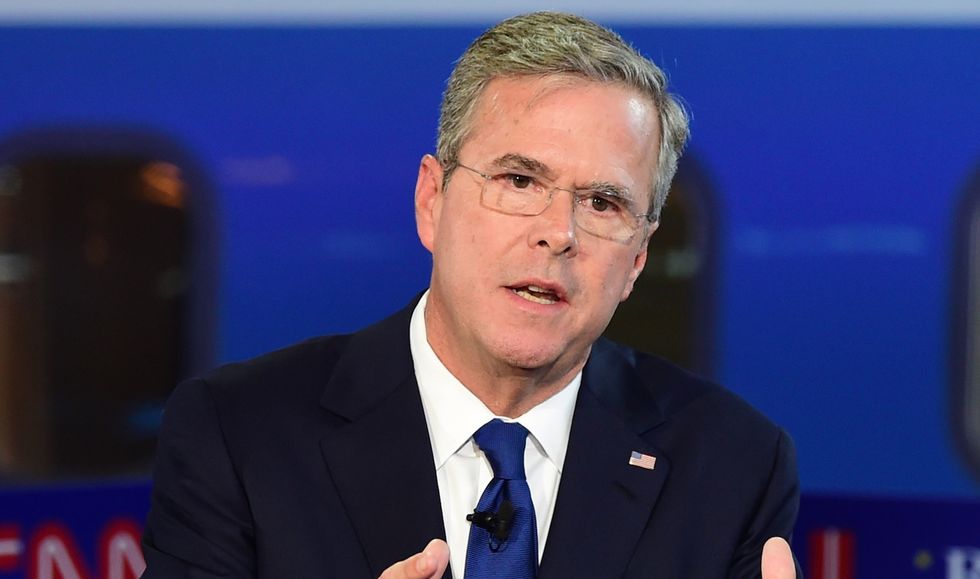 Frederic J. Brown/AFP/Getty Images
The poll held even more bad news for Bush: The former governor came in fourth as the second choice of voters polled. Rubio won that contest with 20.1 percent; Carson came in second for second choice at 14.9 percent. Former Hewlett-Packard CEO Carly Fiorina was third with 11.1 percent, while Bush was 10.2 percent. Just 6 percent named Trump as their second choice.
Bush — who entered the GOP nomination fight as a presumed frontrunner because of his name, organization and fundraising capability — is having similar momentum problems both nationally and in early primary states where he has been mired in single digits, usually polling well below fourth place.
Rubio, as of late, has been routinely polling third or fourth in several national polls.