A military activist is demanding punishment for Air Force staff involved in the forwarding of an email that encouraged personnel at a base in Delaware to participate in a faith-based Christmas toy drive.
Military Religious Freedom Foundation president Mikey Weinstein is taking aim at an Air Force squadron at Dover Air Force Base in Dover Delaware, for reportedly sending an email to personnel urging individuals to help fill shoeboxes for Operation Christmas Child, a nonprofit group that sends boxes filled with toys and the gospel message to children around the globe during the holidays, Military.com reported.
Weinstein called the email, which was reportedly forwarded by Valencia Branch, administrative assistant for Lt. Col. Donald C. Tasker, "an absolutely unambiguous endorsement of [Operation Christmas Child].
See a portion of the forwarded email that is sparking controversy over the separation of church and state below: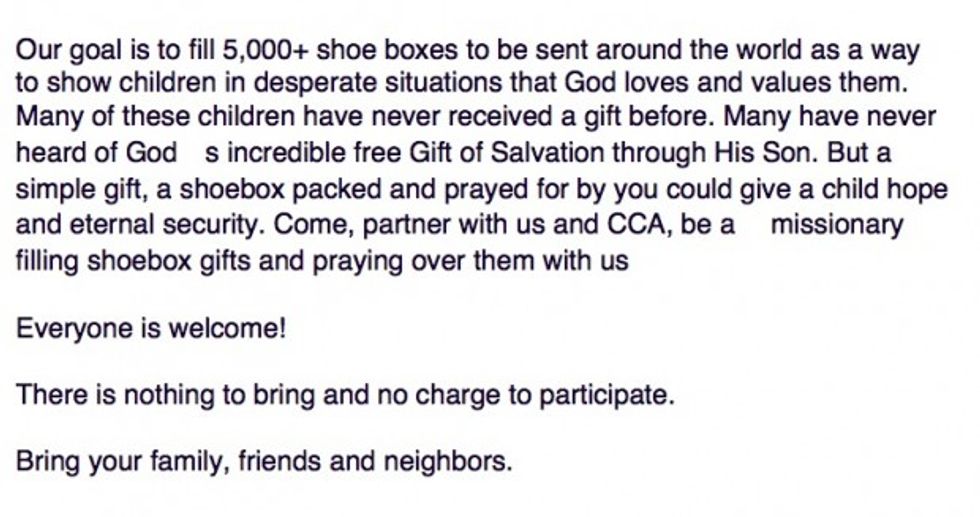 A portion of the forwarded Operation Christmas Child that is sparking controversy
"Ms. Branch has made it indubitably lucid in her very public endorsement that the prime purpose of [Operation Christmas Child] and the partnership with [Calvary Christian Academy] is to evangelize, proselytize, and otherwise spread her personally preferred version of the Christian religion to impoverished children under the overwhelmingly transparent guise of giving them gifts and, in an indisputable and shocking violation of regulations, has used her official Air Force position to do so," Weinstein's letter read.
He is demanding that Tasker renounce perceived support for the campaign and is seeking punishment for those involved in helping promote it.
"MRFF further demands that appropriate and aggressive remedial actions of punishment be taken against Ms. Branch as well as any others either directly or indirectly involved (which may very well include you, sir, as her immediate supervisor and Squadron Commander)," read a letter issued by Weinstein.
The forwarded email about the charity program reportedly sparked complaints from 14 service members, as it called for personnel to assemble boxes to "show children in desperate situations that God loves and values them," adding that many of the children "have never heard of God's incredible Gift of Salvation though His Son," according to Military.com.
"I just sent it out to see if airmen wanted to volunteer, because our airmen like to volunteer for things," Branch, a civilian, said of the email.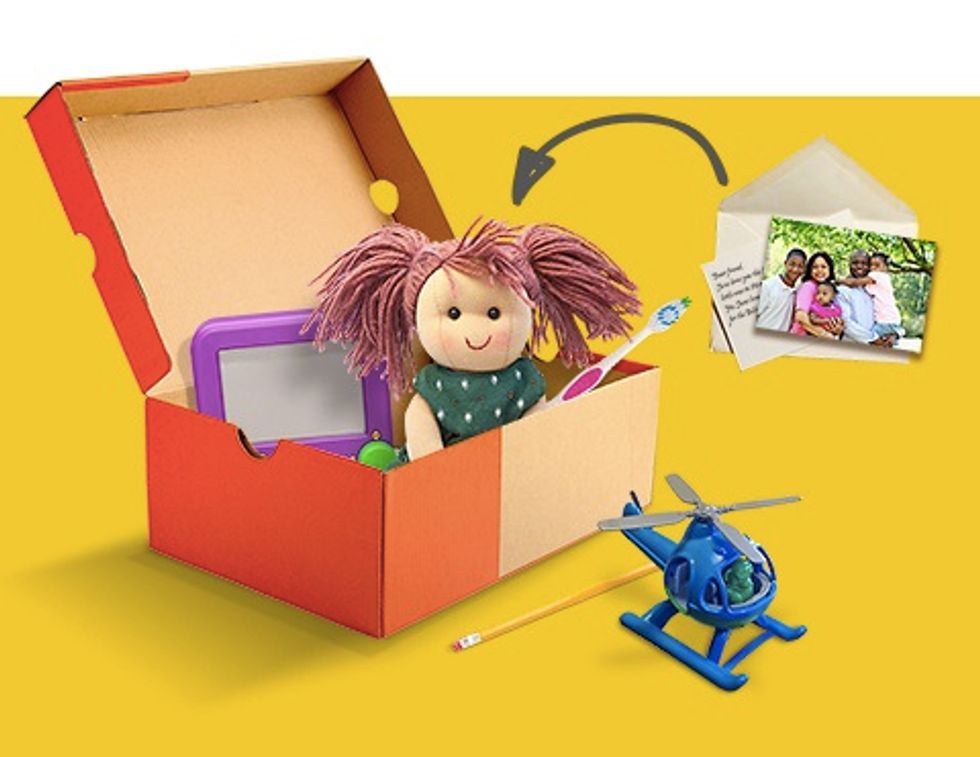 Operation Christmas Child
Operation Christmas Child is a program run by Samaritan's Purse, an evangelical organization that is operated by the Rev. Franklin Graham.
This is not Weinstein's first attempt to push back at support for Operation Christmas Child, with a 2011 flap over the issue leading the U.S. Air Force Academy to pull out of the children's toy drive after commanders were accused of religious intolerance.
At the time, Weinstein took issue with an announcement about the drive made to cadets in the dining hall, followed up with an email appealing for donations.
(H/T: Military.com)