WASHINGTON (TheBlaze/AP) -- Senate Democrats have blocked legislation to crack down on "sanctuary cities" that shield residents from federal immigration authorities.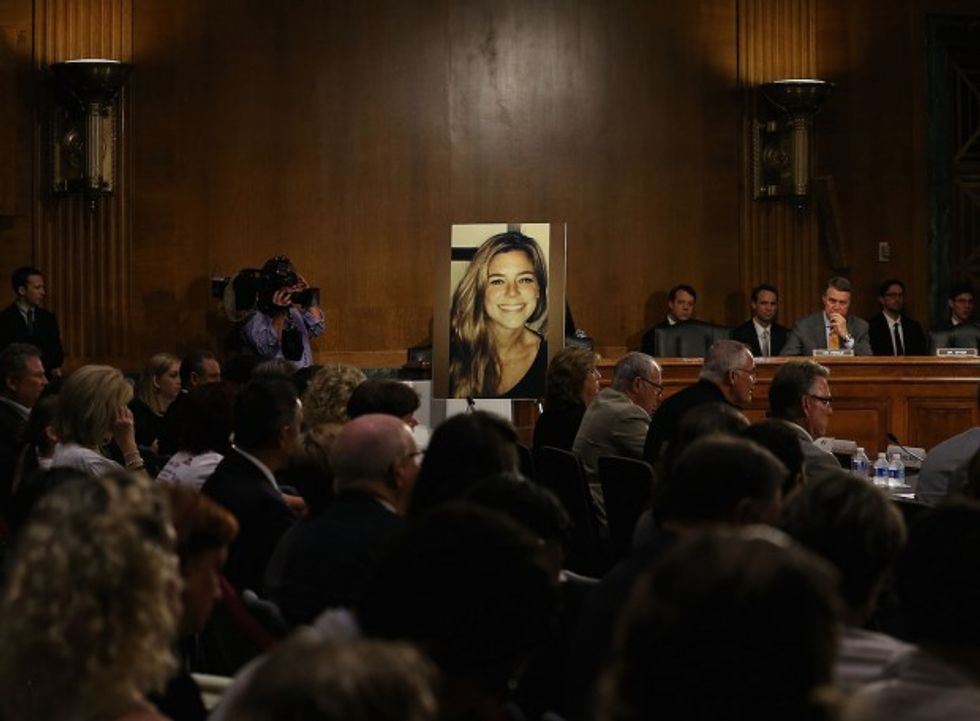 A large photo of Kathryn "Kate" Steinle who was killed by an illegal immigrant in San Francisco, is shown while her dad Jim Steinle testifies during a Senate Judiciary Committee hearing on Capitol Hill, July 21, 2015 in Washington, D.C. (Photo by Mark Wilson/Getty Images)
The 54-45 vote on the measure fell shy of the 60 required to move to final vote on the bill, which Republicans have pushed since the July 1 shooting of Kathryn Steinle in San Francisco. The man charged in the killing was in the country illegally despite a long criminal record and multiple prior deportations.
The only Republican to vote with Democrats on the bill was Sen. Mark Kirk (R-Ill.) while Sen. Lindsey Graham (R-S.C.) didn't vote at all.
Here's the roll call vote sheet: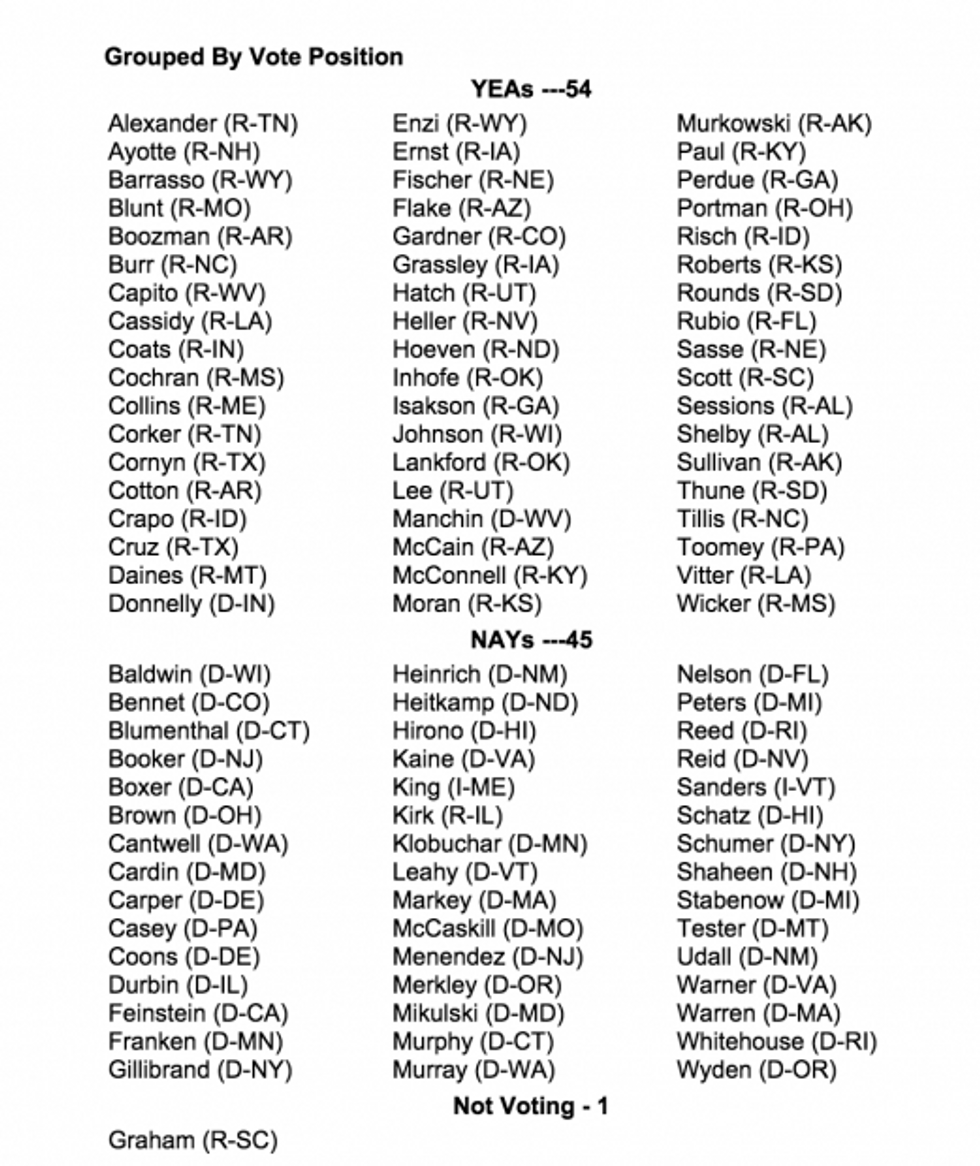 Senate.gov
The bill by Louisiana Sen. David Vitter would punish jurisdictions that prohibit the collection of immigration information or don't cooperate with federal requests, blocking them from receiving certain grants and funds.
Angry Democrats accused Republicans of aligning themselves with Donald Trump and his anti-immigrant views. The White House threatened to veto the bill.
---