Responding to Republican presidential candidate Donald Trump who said that President Obama sought to "take your guns away," White House press secretary Josh Earnest said that the president "is willing to protect the basic Second Amendment rights of law-abiding Americans."
In South Carolina Tuesday, Trump denounced Obama's plans on gun control.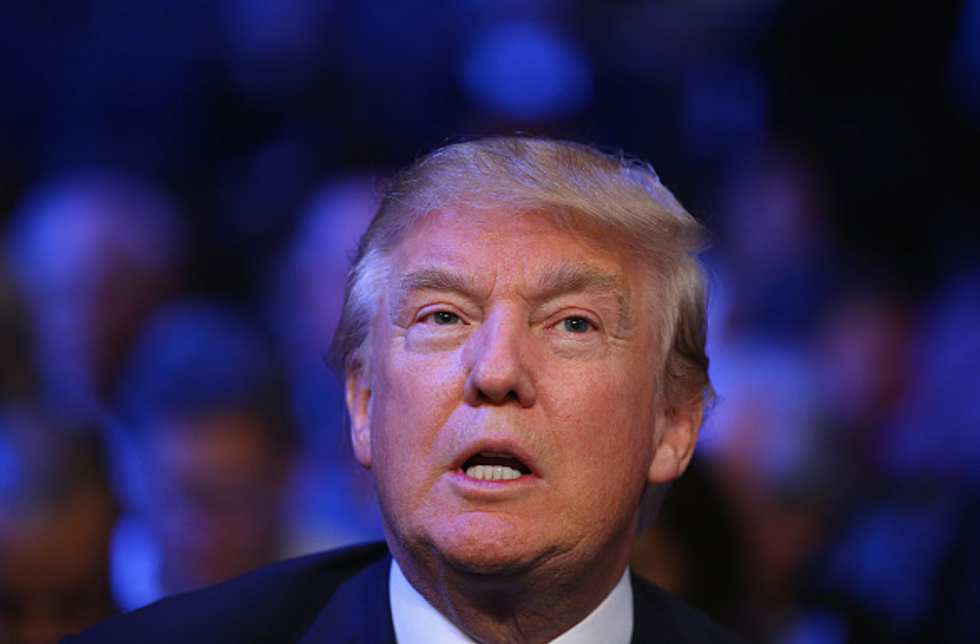 Al Bello/Getty Images
"You know, the president is thinking about signing an executive order where he wants to take your guns away," Trump said. "You hear about this? Not going to happen. That won't happen. But that's a tough one; I think that's a tough one for him to do. There are plenty of executive orders being signed, you know that. And we can't let that go on."
Earnest was asked about the comment later Tuesday, and he acknowledged that Obama was looking to take additional executive actions on guns. However, he insisted the moves would not infringe on the Second Amendment.
"The president has made no bones about it that he is prepared to use every element of his authority to keep guns out of the hands of criminals, but I think the president's track record makes clear that he doesn't just respect but actually is willing to protect the basic Second Amendment rights of law-abiding Americans," Earnest said. "Those are the facts about the president's record; those are the facts about the president's priorities."
Asked if Trump was misinformed or lying, Earnest said, "I have no idea what Donald Trump is doing."