A Missouri woman was in line at a Burger King over the weekend when she witnessed something that moved her so much she said she "almost cried."
Tina Readus of Cape Girardeau wrote on her Facebook page that an older man was in front of her and her mother Saturday when a young employee came from the back and extended his hand toward the man.
The older man — wearing a cap indicating he's a military veteran — tried handing the employee a coupon, but the young guy said, "Oh no, I just want to shake your hand and thank you for your service and for my freedom in our beautiful country."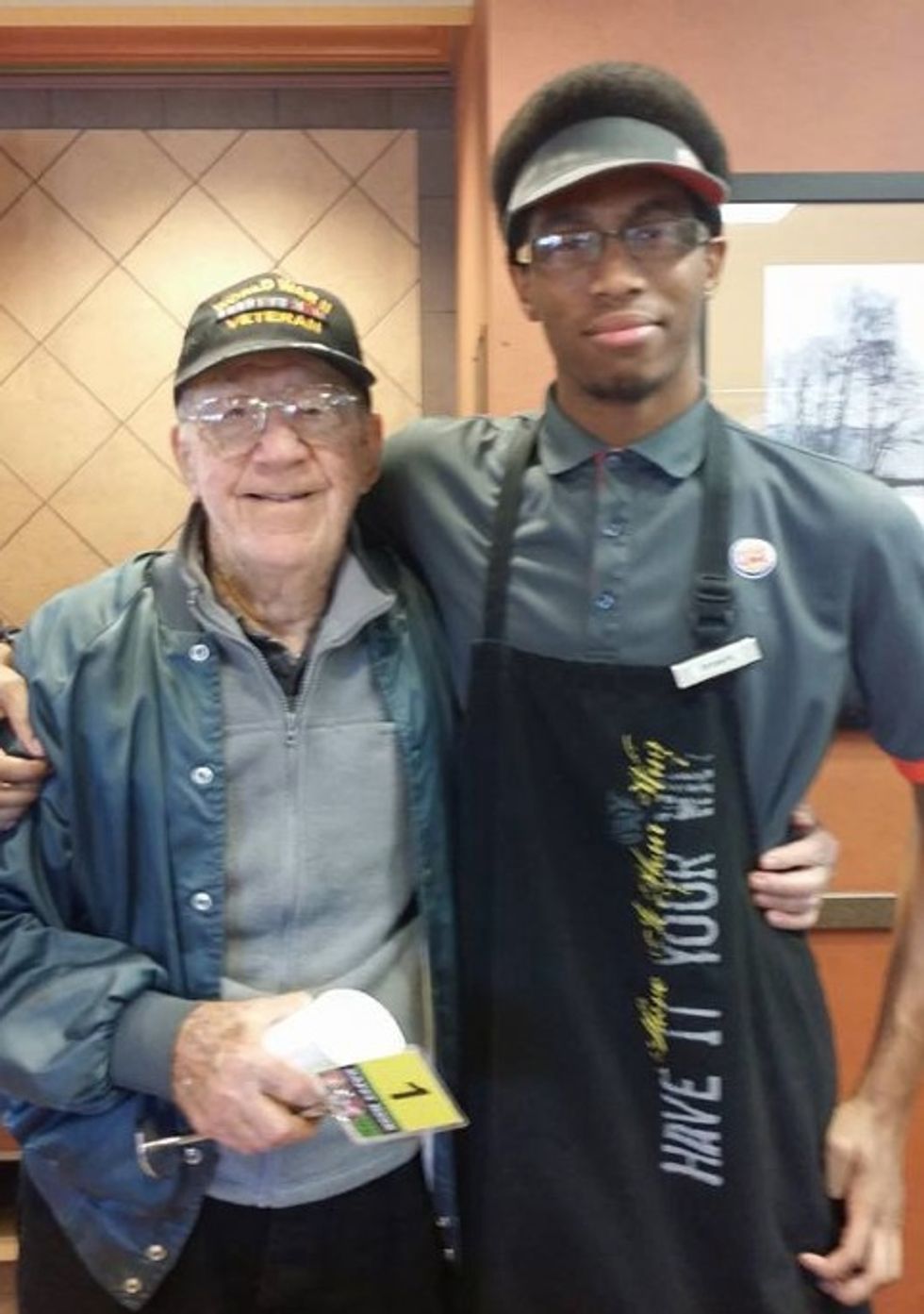 Image source: Facebook
"Wow, I almost cried," Readus wrote. "This moved me so much."
Readus made sure to get their names and their stories. Turns out the older man is Kenneth Haas, a 94-year-old World War II veteran. The young guy is Divante Nicholson, who told Readus his father was in the military and that he plans to go into the Air Force after graduation.
"So this is just a shout out to these two wonderful men that I had the pleasure of meeting just by chance at BK," Readus wrote. "Oh I also got a hug and kiss on my cheek from Mr. Haas."
Here's a report from KFVS-TV:
(H/T: Young Conservatives)
—
Follow Dave Urbanski (@DaveVUrbanski) on Twitter