A day before former Secretary of State Hillary Clinton testifies before the House Select Committee on Benghazi, her presidential campaign has found a way to to raise money from the event.
"We don't know exactly what will happen tomorrow when Hillary goes before the politically-motivated, Republican-run committee, but I can tell you one thing for damn sure: It will be an important day to be in Hillary Clinton's corner," said John Podesta, chairman for Hillary for America, in an email.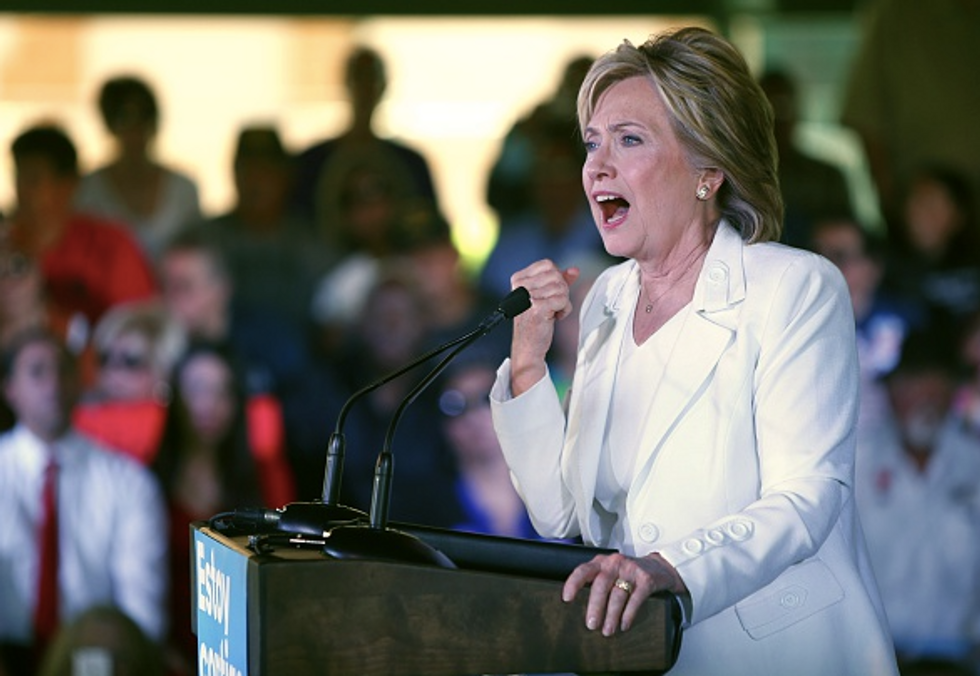 Erich Schlegel/Getty Images
Podesta then called on supporters to add their names to a list to show their support for Clinton. After clicking on the link, the person is sent to a donation form with the option of contributing as little as $10, as much as $500, or some "other amount."
On Sept. 11, 2012, four Americans were killed during the terrorist attack on the U.S. diplomatic compound in Benghazi, Libya, including Chris Stevens, the U.S. ambassador to Libya.
Clinton is expected to face questions from the Benghazi committee Thursday about what steps the State Department took to secure the U.S. compound before the attack and why, in the midst of a presidential campaign, she and other Obama administration officials initially said the attack was a reaction against an anti-Muslim YouTube video.