You head to your optometrist's office and mill about, casually looking at eyeglass frames as you wait for your appointment to begin. Once in the chair, you sit through a series of tests, often involving an answer of 'one' or 'two.'
Now, imagine going through a similar process in the comfort of your own home, using just your smartphone and computer.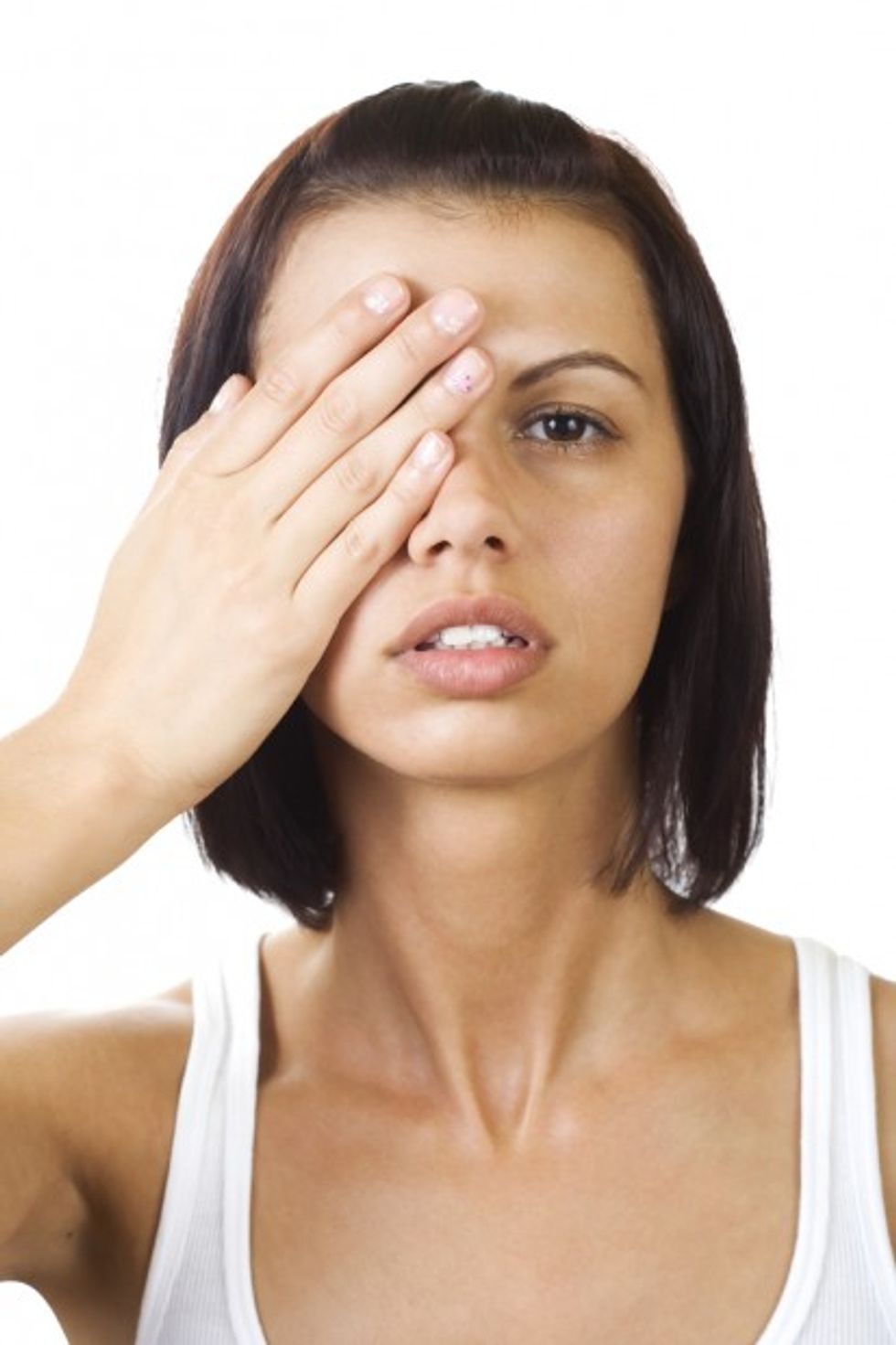 Photo credit: Shutterstock
I just did.
In about 25 minutes, I tested out the Opternative digital refractive eye exam, which uses your computer and phone to take you through a series of tests that judge your ability to see color, whether you're nearsighted or farsighted and gives you a prescription for glasses or contacts, if needed.
Launched in July 2015, Opternative tests a user's vision and then offers that information to an ophthalmologist for review to give the patient a prescription or recommend they visit a doctor in person.
"The exam can be taken from anywhere, at anytime, and a doctor issued prescription can be used to shop everywhere," Opternative's website states.
"We want to create the most affordable and convenient way of getting a prescription for glasses and contacts" using technology that "billions of people around the world have sitting at their desk today," Opternative co-founder Aaron Dallek told TheBlaze.
Citing a study published by the Vision Council, Dallek said that 67 million adults in the U.S. have not had an eye exam in the last two years.
"That is a problem," he said. "It leads to people stretching contacts longer ... people having glasses that are out of date. That just shouldn't be the case in any country let alone the U.S. We're solving the cost and convenience issue. We're getting people to think about our eyes more often."
The exam coordinates with audio and visual instructions from your computer while you answer from your smartphone.
So there I stood, at times about 10 feet from my computer in my office, to assess what I could and could not see. Tests included telling if the two blurred lines were touching, how many lines were present on the screen, which object looked different in a set and which direction a shape was pointing. Each of these I answered on my phone and prompted the test on the computer to move forward from my phone.
This smartphone-computer interaction is what Dallek said most people find interesting — even fun — about the at-home vision tests.
"It's kind of like your phone is instant messaging back-and-forth with your computer, just like you would do with iMessage or [Google chat,] he said. "It uses similar technology to instantly communicate back-and-forth with our servers. It's a very fast interactive experience.
"Our hope is to make it more and more fun while making it more and more accurate," Dallek said.
Watch this demo:
After completing the exam, Opternative provides free results, such as if you're nearsighted or farsighted, your status with regard to color blindness and your current vision. After taking the next steps to fill out medical history and sending in your previous prescription, your results are reviewed along with this other information by an ophthalmologist who then issues you your prescription for use at whatever retailer you choose.
The idea for Opternative came to cofounder Dr. Steven Lee about six years ago when a patient receiving a refractive eye exam asked him "Why can't this be done at home?"
"That just stuck with him," Dallek told TheBlaze.
Though many people apparently told Lee not to "rock the boat" by going forward with such an idea, three years ago he met with Dallek and slightly more than two years later the team had completed a clinical trial that showed the results of Opternative's digital refractive eye exam was "statistically equivalent" to the traditional exam, Dallek said.
Dallek explained that Opternative is registered with the Food and Drug Administration and currently has ophthalmologists licensed in 32 states and is working with others. Opternative is, at this point, only recommended for those 18 to 40 years old.
As for the insurance aspect, Opternative does not accept insurance, but Dallek said it is working on a method that would allow patients to be reimbursed through their eye care plans.
Opternative is not without criticism.
"Opternative knows it's not offering anyone an eye exam, yet they claim that they are," Dr. Steven Loomis, president of the American Optometric Association, told the New York Times. "We actively oppose inferior and outright bad patient care, and instances when technology can be abused in a way that leaves patients misled, misinformed or confused about the state of their own health."
With respect to such comments, Dallek is quick to note that Opternative provides only results for a refractive eye exam and does not assess eye health. In fact, on Opternative's website, it recommends people see an eye care professional in person for an eye health exam at least every two years.
"I think the key thing is we think this is an opportunity to increase access, reduce the cost for people and I think that's a good thing for patients. Patients will get exams more often and it will expand the market overall," Dallek told TheBlaze.
Dr. Bruce Goldstick, medical director for Opternative, told Wired that they "exclude patients if they don't meet the criteria."
Jennifer Jolly for the New York Times, who tried to fool the system in a "quest to test Opternative," wrote that it noticed some "red flags" with her results and medical history and advised her to see a doctor in person.
In the end, Jolly wrote that she did see an eye doctor in person. In that process, she "spent two hours in his office and more than $500 to end up back where I started: With a pair of reading glasses and the knowledge that my eyesight just isn't what it used to be."