Police in Atlantic City, New Jersey, on Monday arrested a suspect who they believe is seen in a viral video brutally knocking a woman unconscious.
Police said Ibn Hunter, 25, attempted another attack while in custody — this time on a police officer. However, the alleged assault didn't go well for Hunter.
The warden at the Atlantic County Justice Facility told local media that Hunter attacked an officer during a standard strip search, but was immediately taken down by the unnamed officer.
Hunter's forehead slammed into the ground during the takedown, leaving him with a visible injury seen in his mugshot.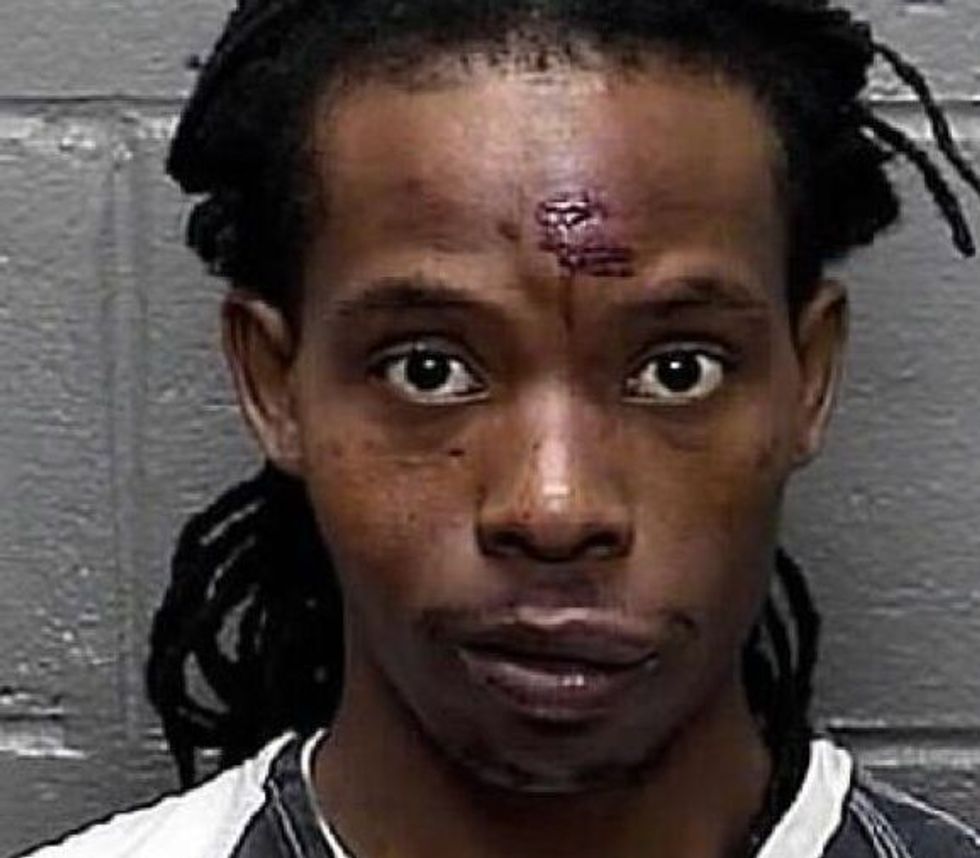 Atlantic County Justice Facility
"That's how these situations are handled, you take their feet out from under them," Cohen said.
The video that allegedly shows Hunter knocking an unsuspecting woman unconscious went viral earlier this week as viewers shared it hoping law enforcement could make an arrest and bring the attacker to justice.
Hunter now faces charges of aggravated assault and assault on a law enforcement officer.
---