House Benghazi Committee Chairman Trey Gowdy personally scolded Rep. Adam Schiff (D-Calif.) during Thursday hearing after the Democrat called the investigative panel the "prosecution" and accused Republicans of having already come to a conclusion on Hillary Clinton.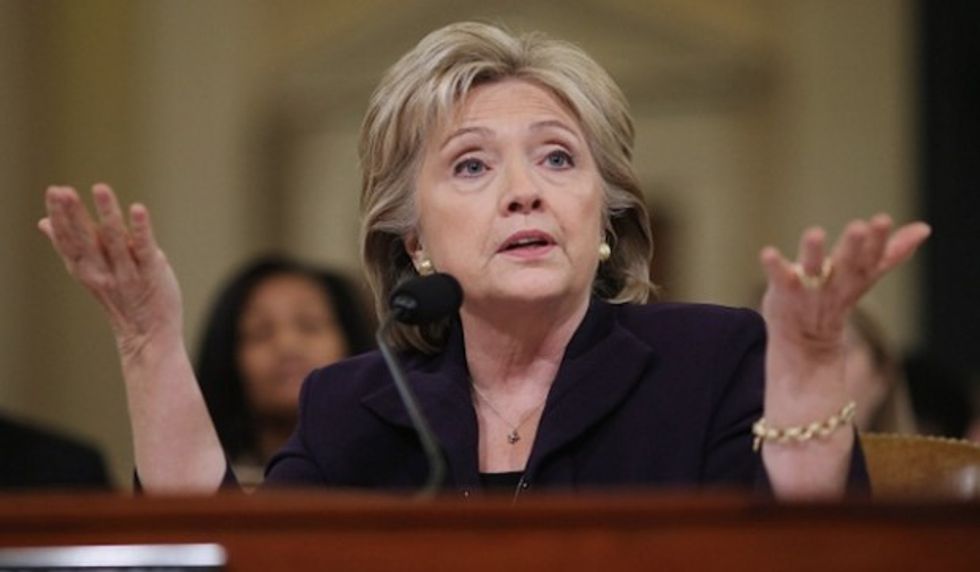 WASHINGTON, DC - OCTOBER 22: Democratic presidential candidate and former Secretary of State Hillary Clinton testifies before the House Select Committee on Benghazi October 22, 2015 on Capitol Hill in Washington, DC. The committee held a hearing to continue its investigation on the attack that killed Ambassador Chris Stevens and three other Americans at the diplomatic compound in Benghazi, Libya, on the evening of September 11, 2012. (Photo by Chip Somodevilla/Getty Images)
"There is no theory of the prosecution, Mr. Schiff, because there is no prosecution," Gowdy said. "There is a very big difference between a prosecution where you already have reached a conclusion and you're just trying to prove it to people."
Gowdy then addressed the family members of the Benghazi victims personally.
"When you're told that there are seven previous investigations and an ARB, you should immediately ask, 'Why did you miss so many witnesses? Why did you miss so many documents?'" he added. "This is not a prosecution, Mr. Schiff. You and I are both familiar with them. I've reached no conclusions and I would advise you not to reach any conclusions either until we reach the end. There are 20 more witnesses."
Watch the video, including Gowdy's questioning of Clinton, below:
Gowdy, a former federal prosecutor from South Carolina, began by laying out a series of questions that he said remained unanswered: Why was the U.S. in Libya, why were security requests denied, why was the military not ready to respond quickly on the 11th anniversary of 9/11 and why did the Obama administration change its story about the nature of the attacks in the weeks afterward?
"These questions linger because previous investigations were not thorough," Gowdy said.
Clinton addressed some of these matters early on. She stressed a need for diplomats to advance U.S. interests in the world, even in dangerous places, and said perfect security can never be achieved. She noted the various attacks on U.S. diplomatic and military installations overseas during the presidencies of her husband, Bill Clinton, in the 1990s and Ronald Reagan a decade earlier.
"In Beirut we lost far more Americans, not once but twice within a year," she said of the 1983 attacks in Lebanon that killed more than 250 Americans and dozens of others. "There was no partisan effort. People rose above politics. A Democratic Congress worked with a Republican administration to say, 'What do we need to learn?'"
Wearing a dark suit, Clinton appeared somber before the panel, holding her chin in her hand while Gowdy interrogated her. She nodded occasionally, such as when the committee's top Democrat, Rep. Elijah Cummings of Maryland, described the entire probe as a partisan campaign replete with implausible conspiracy theories.
The Republican criticism has included contentions by some lawmakers that Clinton personally denied security requests and ordered the U.S. military to "stand down" during the attacks, or that her agency was engaged in an elaborate gun-running scheme in eastern Libya. None of these were substantiated in the independent Accountability Review Board investigation ordered by Clinton after the deadly incident, and seven subsequent congressional investigations.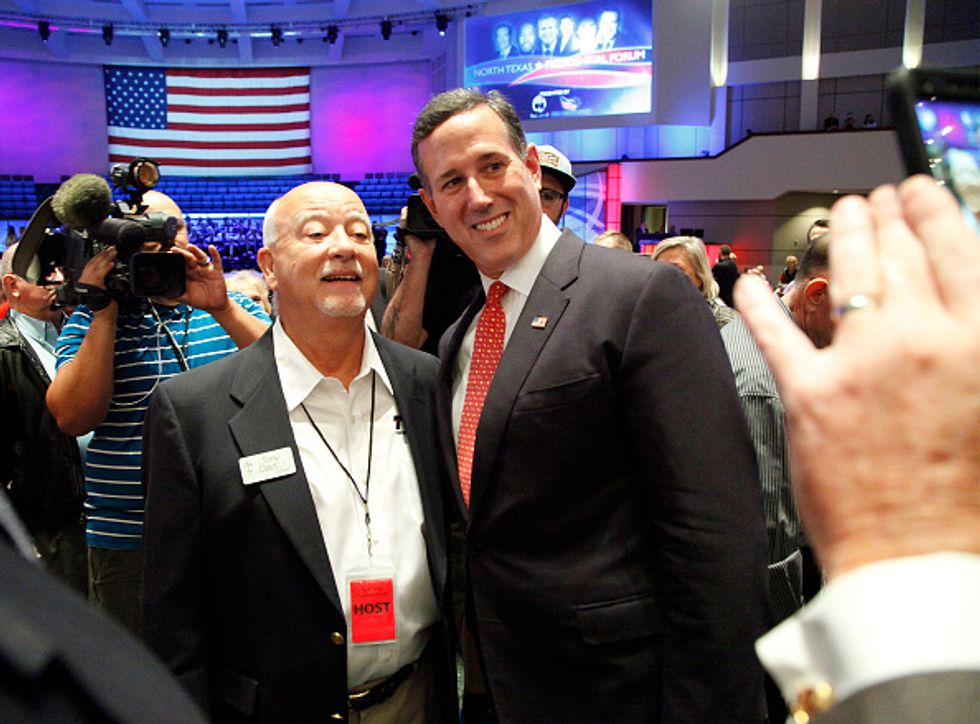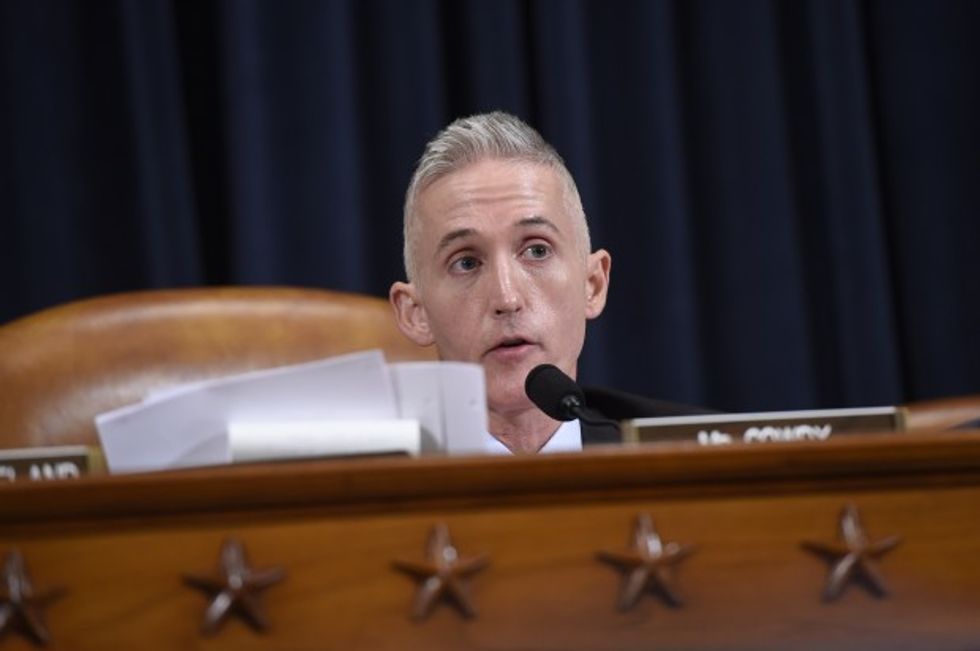 Republican US Representative from South Carolina Trey Gowdy questions former US Secretary of State and Democratic Presidential hopeful Hillary Clinton as she testifies before the House Select Committee on Benghazi on Capitol Hill in Washington, DC, October 22, 2015. (Photo credit should read SAUL LOEB/AFP/Getty Images)
Gowdy is engaged in his own balancing act, portraying the panel as focused on the facts after comments by fellow Republicans describing the inquiry as an effort designed to hurt Clinton's presidential bid. Democrats have pounced on the remarks, and pointed out that the probe has now cost U.S. taxpayers more than $4.5 million and, after 17 months, has lasted longer than the 1970s Watergate investigation.
The hearing was expected to last the whole day, with breaks. Clinton was certain to face questions about her use of a private email account and server while serving as Obama's chief diplomat, another issue that has beset her campaign.
The Associated Press contributed to this report.
---