WASHINGTON (TheBlaze/AP) — Republican presidential contender Ben Carson is brushing off rival Donald Trump's criticism of him as a "super low energy" candidate.
While Carson said he does have a tendency to be "relaxed," the former neurosurgeon declared he takes a backseat to no one when it comes to energy levels.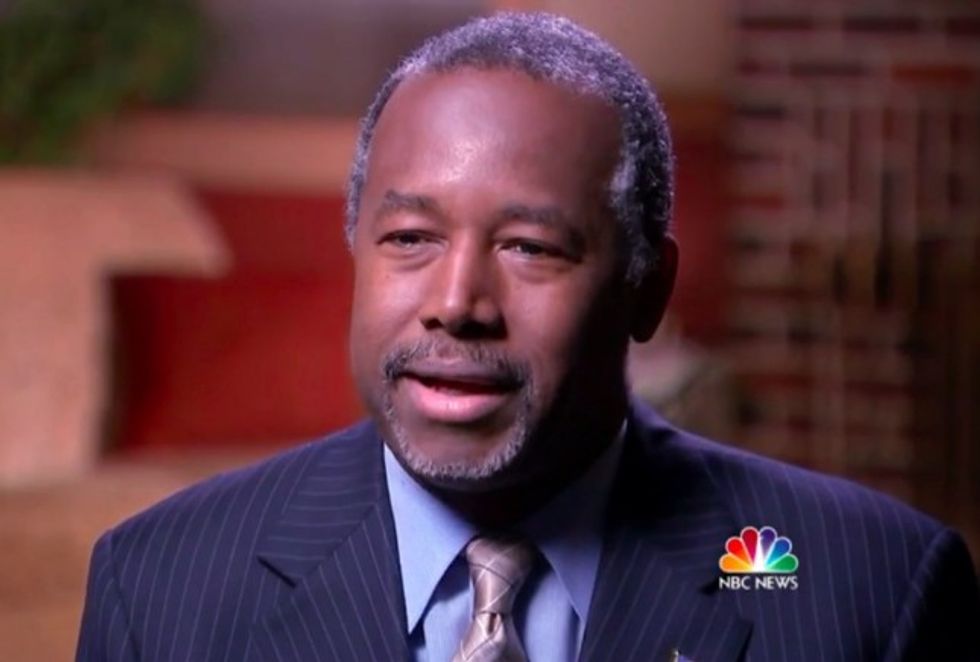 Ben Carson (Image source: NBC News)
"I'm not sure that there's anybody else running who's spent 18 or 20 hours intently operating on somebody," Carson told Chuck Todd, host of "Meet the Press."
Carson acknowledged that others may read too much into his soft-spoken demeanor, adding "I have plenty of energy." But as for firing back tit-for-tat at Trump, Carson wasn't biting: "I don't get into the mud pit."
Carson made the comments in an interview taped in Iowa for Sunday's "Meet the Press" episode.
Trump and Carson are in a hot race in Iowa for the Feb. 1 caucuses, according to polls.
Here's the clip via NBC:
—
Follow Dave Urbanski (@DaveVUrbanski) on Twitter