During Vice President Joe Biden's first televised interview since announcing last week that he won't enter the 2016 presidential race, "60 Minutes" correspondent Norah O'Donnell offered to Biden that "you wouldn't have considered running for president unless you thought or had some doubts about Hillary Clinton."
"Not at all. That has nothing to do with it," Biden replied. "I've said from the beginning, look, I like Hillary. Hillary and I get along together. The only reason to run is because I still think I could do a better job than anybody else could do. That's the reason to run. I wouldn't run against Hillary."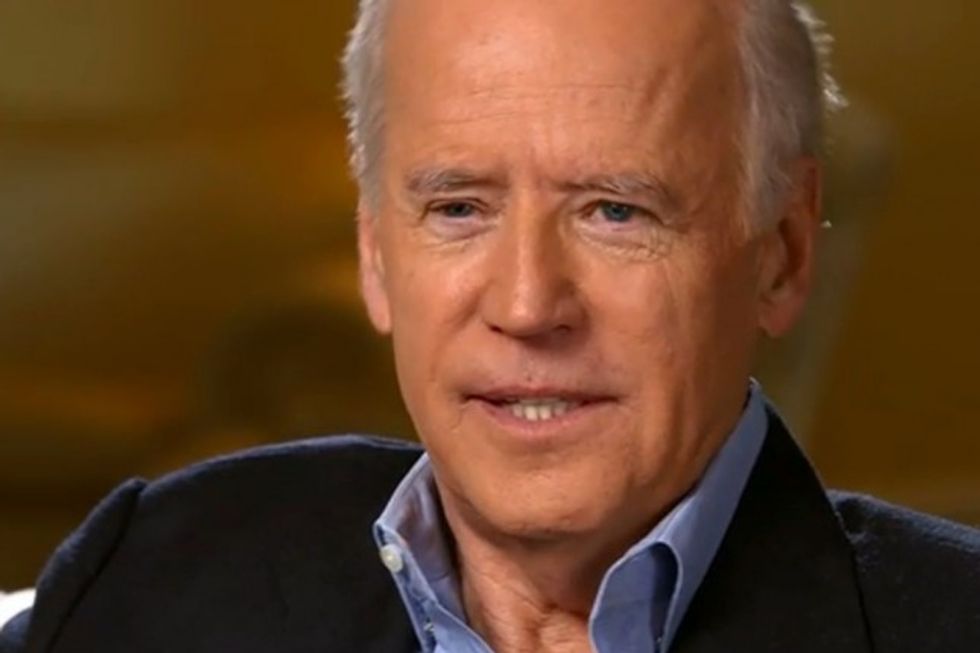 Image source: CBS News
O'Donnell also asked Biden about about a New York Times report indicating tension between him and Clinton, that "the mere mention of her name makes you fume according to some advisors," she said.
Biden laughed and said "that's never been the case. Go back and find anybody who says for the four years we worked together Hillary and I weren't friends."
The vice president also denied he was referencing in his Rose Garden speech a debate comment by Clinton when he said, "I don't think we should look at Republicans as our enemies."
"That wasn't directed at Hillary," Biden told O'Donnell. "That was a reference to Washington. All of Washington."
Biden also had some observations about Republican presidential candidate Donald Trump.
"I'm disappointed in Donald Trump," Biden said. "I know what a showman and all that he is. But I really don't think it's healthy and I hope he reconsiders this sort of attack on all immigrants. I think that is beneath the country. I don't think it's where the American people are. And I hope he really doesn't believe it."
Biden, 72, added that he won't seek political office again.
The relevant portion of the interview comes after the 11-minute mark:
—
Follow Dave Urbanski (@DaveVUrbanski) on Twitter