The majority of Americans have no problem celebrating Halloween, though there's a substantial portion of the country that refrains or holds back from certain facets, according to a new poll from LifeWay Research.
When asked how they approach the pagan elements surrounding Halloween — a holiday that has grown in popularity since Irish immigrants brought their customs to the U.S. in the 1840s — 59 percent of respondents said "it's all in good fun," but not everyone was on board.
Twenty-one percent of respondents said that they "try to avoid Halloween completely" and an additional 14 percent said that they "try to avoid the pagan elements." An additional six percent said that they aren't sure.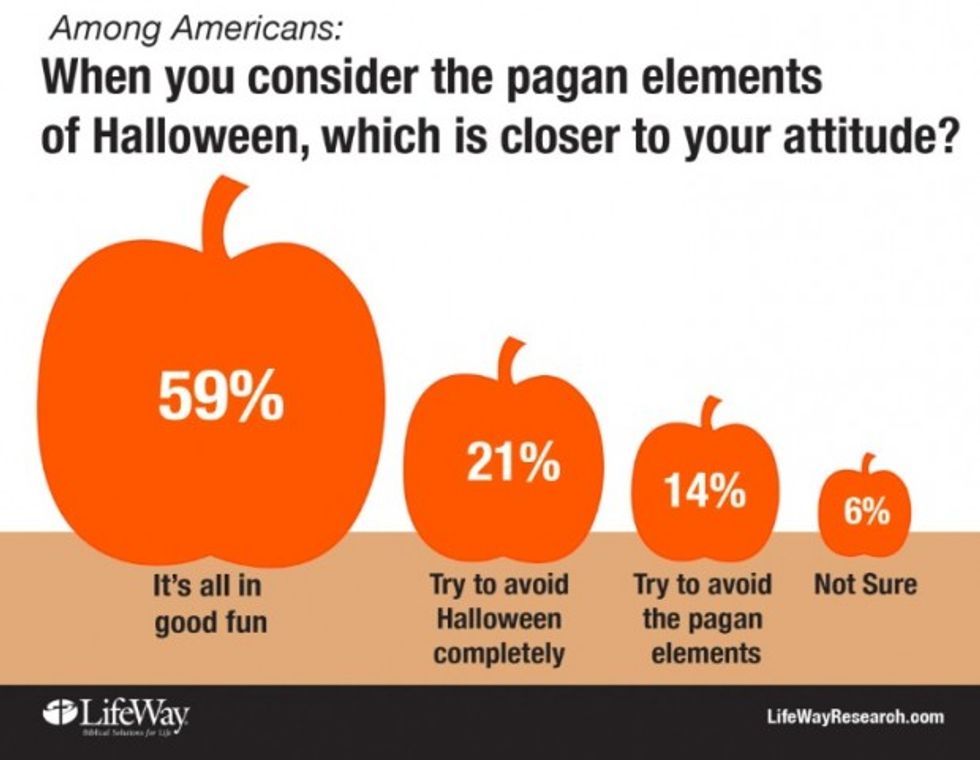 LifeWay Research
That means that more than one-third of the country avoids certain elements of Halloween — if not the entirety of the holiday.
On the religious front, 54 percent of Christians agreed that it is all in good fun, though 23 percent avoid Halloween altogether, with an additional 18 percent trying to avoid the pagan elements, according to LifeWay Research.
While 71 percent of Catholics said that it is "all in good fun," that proportion is at only 45 percent among evangelicals; a total of 51 percent of evangelicals either avoid the holiday entirely or look past the pagan elements. 
The results are based on a telephone survey that was conducted between Sept. 14-28, 2015, with a margin of error of +/- 3.6 percentage points.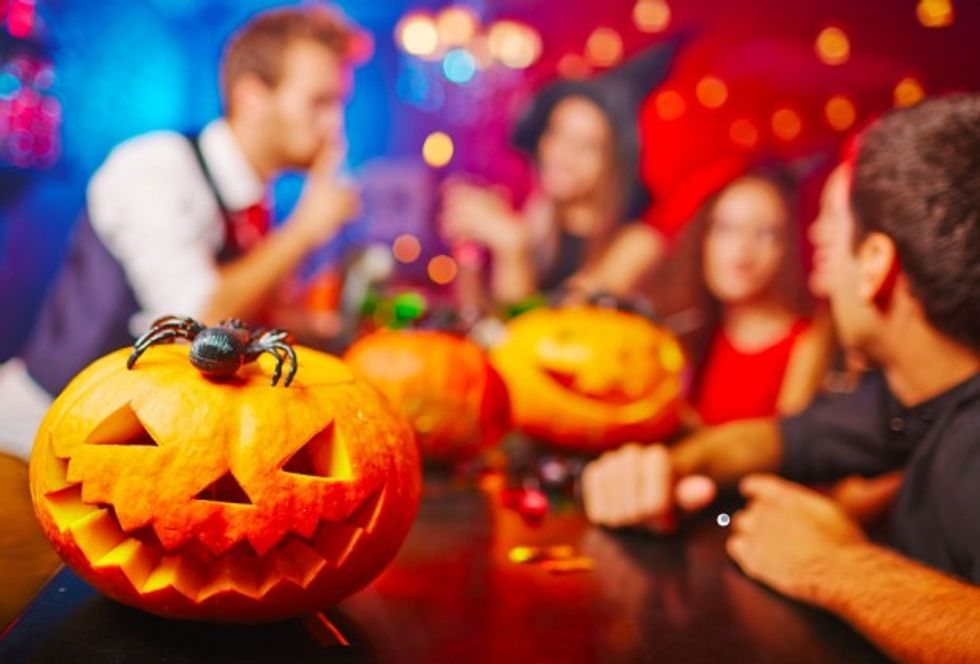 Photo credit: Shutterstock
As TheBlaze previously reported, it's no secret that some have disdain for Halloween due to what is considered a complex history comprised of pagan elements. That clearly doesn't stop the majority from partaking in some way, though.
Many churches have come up with alternative plans for families to partake in on Halloween. Often dubbed "harvest festivals," these parties and activities provide children and families with candy, Bible games and other alternatives. 
--
Front page image via Shutterstock.com.