The eerie congruence wasn't likely lost on Texas resident Deedee Oliveira.
Her new home in Mission sits on Elm Street — and Halloween is fast approaching.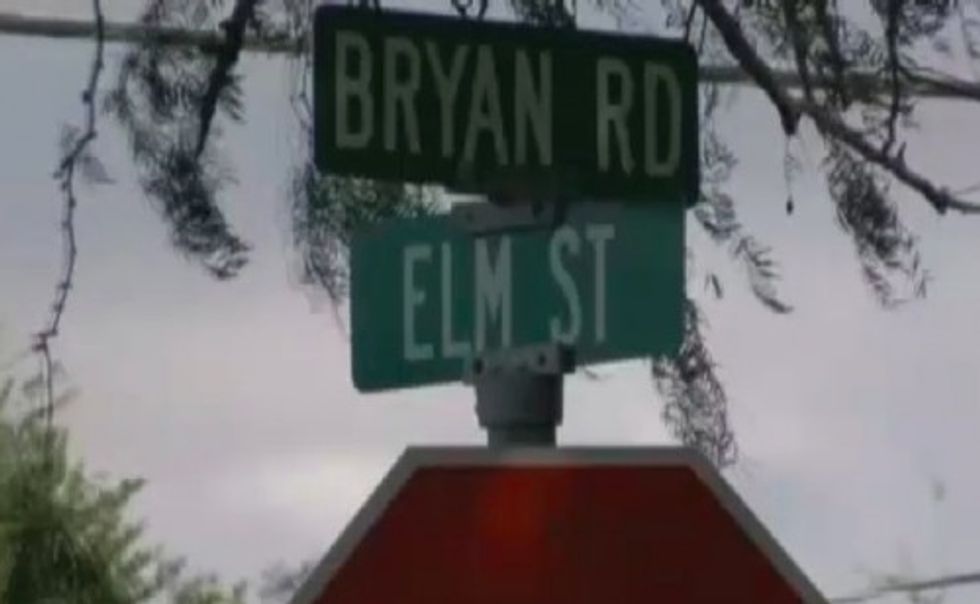 Image source: KGBT-TV
"It's just a crazy story," she told KGBT-TV.
Oliveira was having some renovations done to her property when workers hit a hard object underground in her backyard Tuesday morning.
"They called, and they let my dad know first that they found a box," Oliveira told the station. "And so my dad said, 'OK, we'll move the box later so you can finish.'"
But it didn't turn out to be your garden-variety container — instead an old, rusted coffin about 4 feet long was photographed dangling from a digging machine, KGBT reported.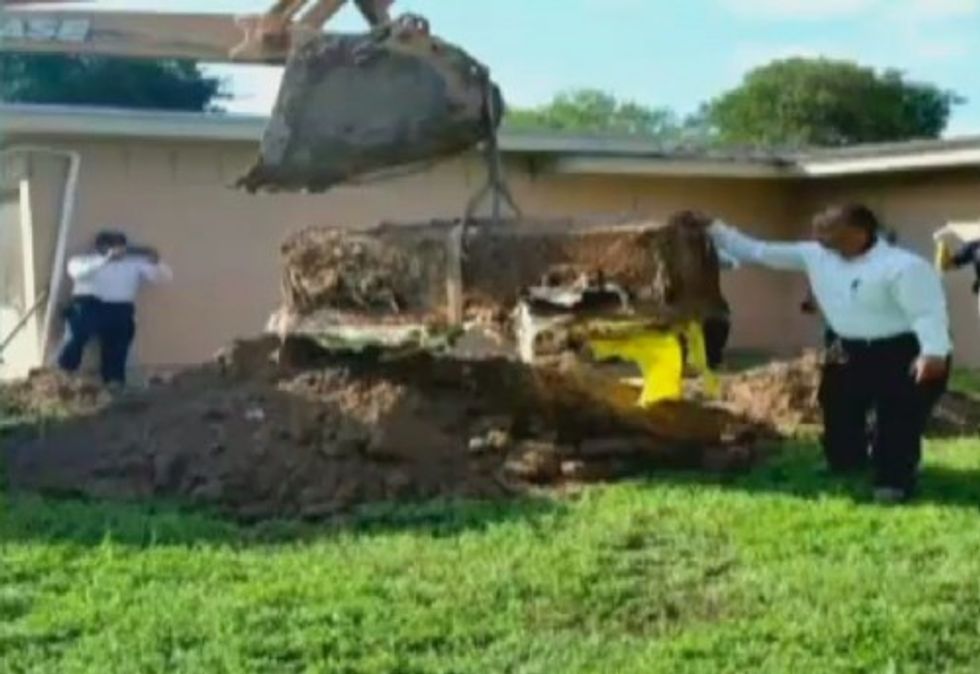 Image source: KGBT-TV
"I'm like, 'A coffin? What do you mean a coffin?'" Olivera told the station. "I can't even explain it, it was huge, it had the handles. It was really rusted, and it had bags wrapped around it."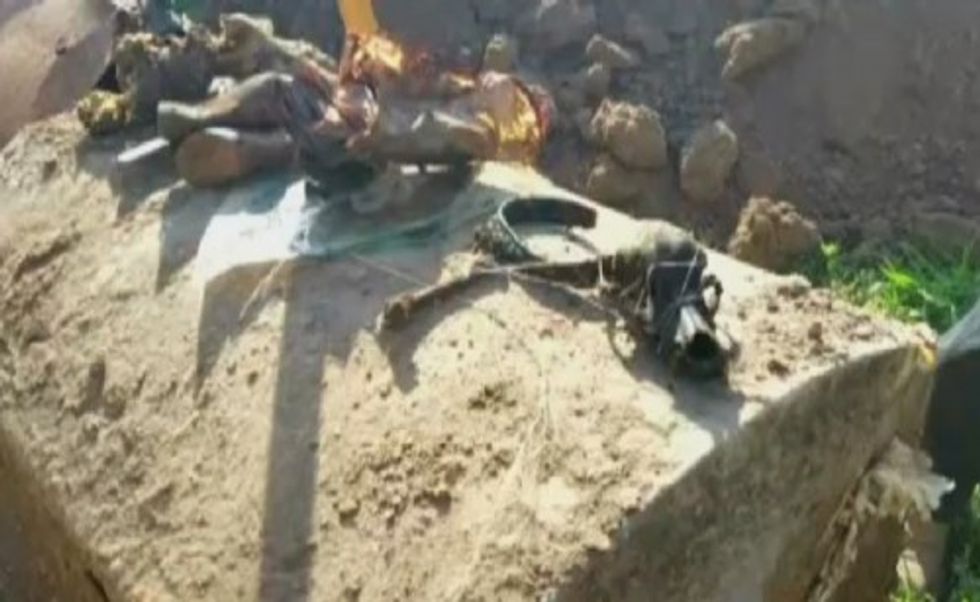 Image source: KGBT-TV
Authorities stepped in to investigate, including detectives and a special crime unit, and what the new Elm Street resident was hearing didn't sound good.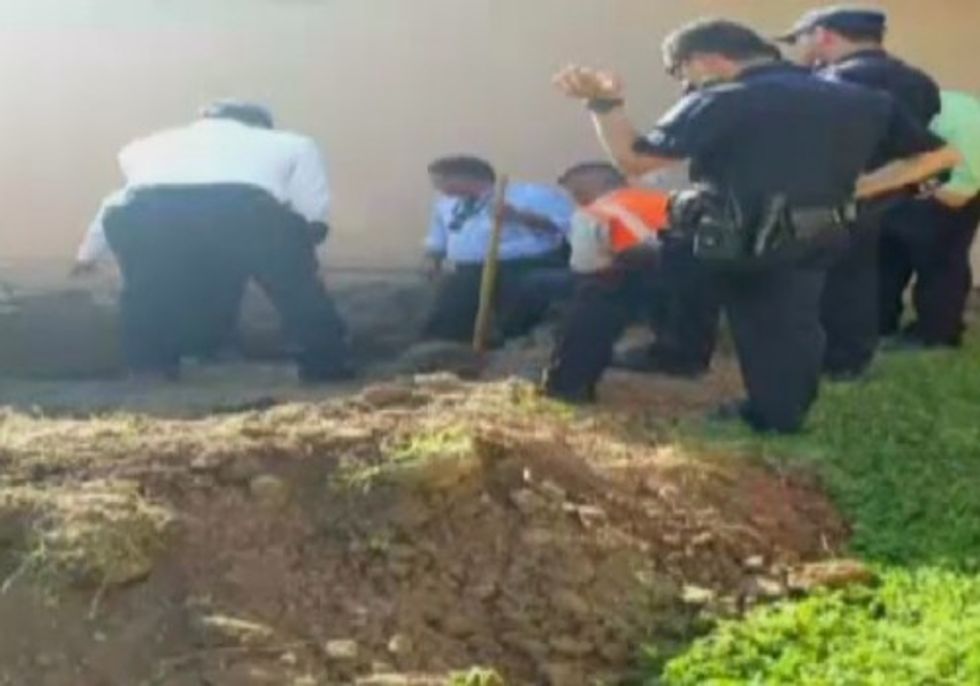 Image source: KGBT-TV
"They had seen little booties and pink little bears and then one of the guys said that he had seen bones," Oliveira told KGBT.
Then she spoke to a neighbor who knew the previous homeowners, and Oliveira was told they indeed had a funeral — perhaps as many as 30 years ago — for a pet.
"But it was for a cocker spaniel and those are pretty small dogs," Oliveira told the station. "We were like, 'Wait, a dog can't possibly be in that large coffin.'"
However, the neighbor's memory was on the money. Canine bones were found inside the coffin along with pictures of a dog, KGBT reported.
What's more, the coffin was buried next to a tool box containing cat bones.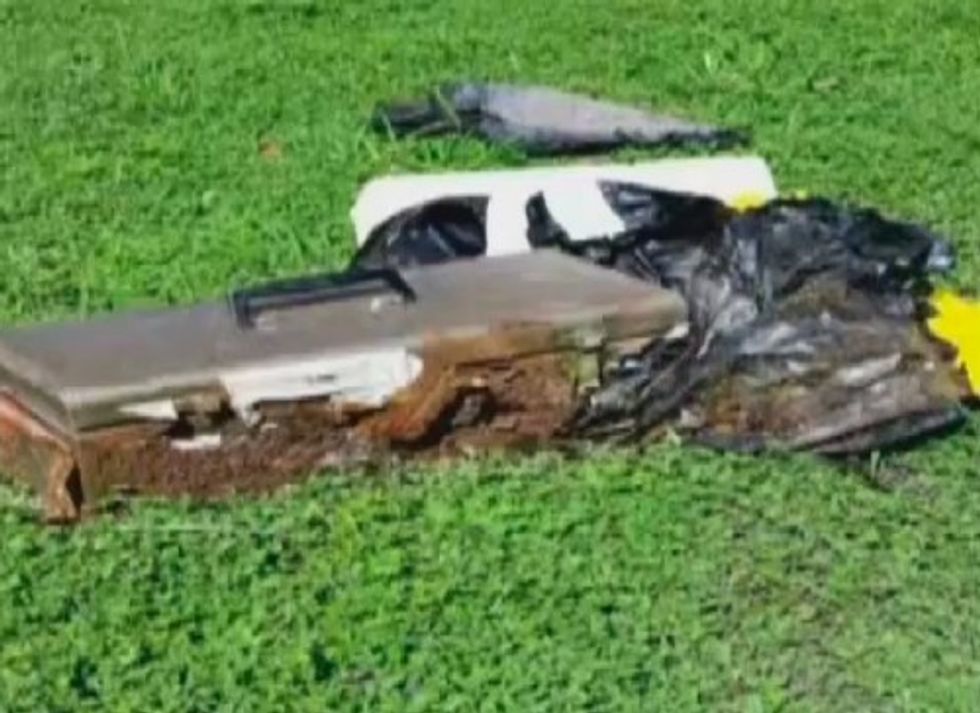 Image source: KGBT-TV
"Thank God it was a dog and not human remains," Oliveira said, "if not I think I would've gone crazy."
She told the station that the coffin and its contents were taken away by the city.
—
Follow Dave Urbanski (@DaveVUrbanski) on Twitter