A Fox News producer was ejected off the Cornell University campus recently after he asked students about an analysis that found 96 percent of its faculty's political donations have gone to Democrats over past four years.
Jesse Watters was conducting the interviews for his light-hearted weekly segment on "The O'Reilly Factor" when he was confronted by Melissa Osgood, the deputy director of media relations.
— Scroll down for video —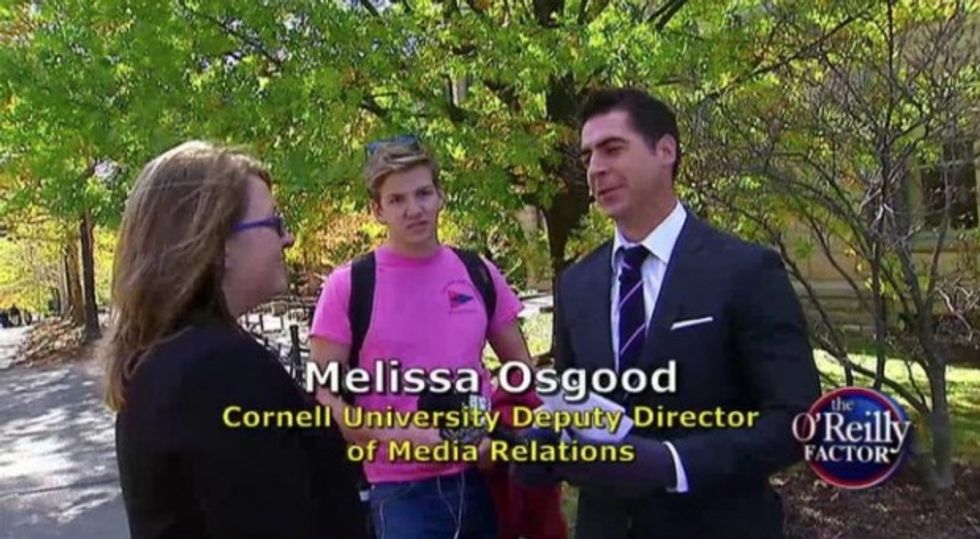 Image source: Fox News
"Sorry for interrupting," she said, "We just ask that you don't interview students on campus."
"We have his permission," Watters quipped back. "Cornell doesn't have a problem with Fox News, does it?"
"Absolutely not," Osgood replied.
Eventually, Watters ended up speaking with John Carberry, senior director of media relations at Cornell.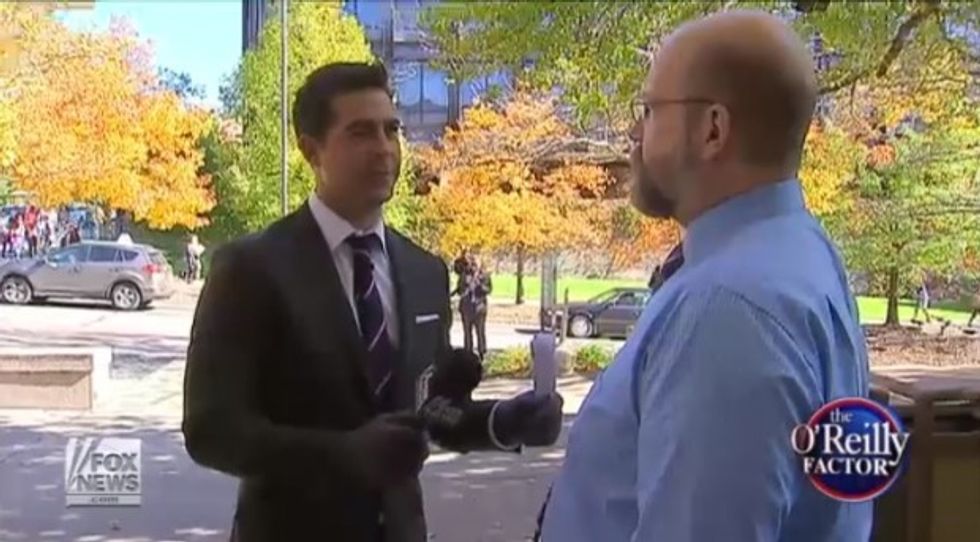 Image source: Fox News
"Would you grant us permission to interview students if they grant us permission to do the interview?" the Fox News producer asked.
"Not on campus at this time," Carberry said.
"It says here you guys have the power to grant us permission to shoot on campus," Watters shot back.
"We do," Carberry said. "I'm not."
(Fast forward to three-minute mark for confrontation)
Carberry declined to tell Watters why he was denying him permission, only promising to send him a statement via email.
The statement later emailed to Watters only said that Cornell doesn't consider a professor's political views before hiring them. It did not say why Fox News was not permitted on the university campus.
—
Follow the author of this story on Twitter and Facebook: