CNBC debate moderator John Harwood, who was heavily skewered for his performance during Wednesday night's debate, responded to critics early Thursday morning.
When asked by TheBlaze over Twitter for his thoughts on CNBC being panned by the Republican National Committee and others, Harwood had a simple, four-word reply.
"Comes with the job," he answered.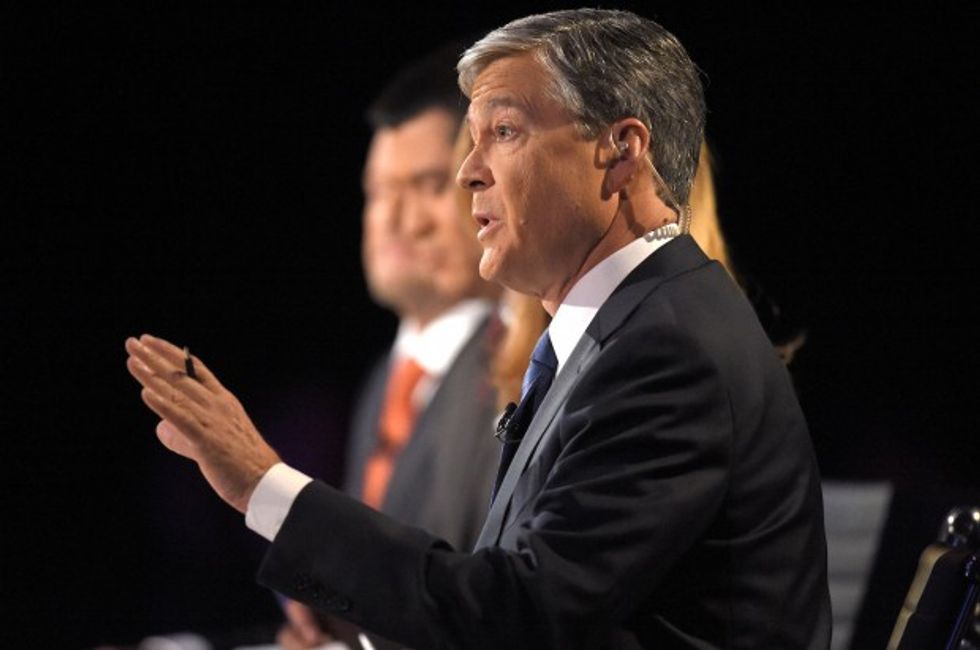 Debate moderator moderator John Harwood asks a question during the CNBC Republican presidential debate at the University of Colorado, Wednesday, Oct. 28, 2015, in Boulder, Colo. (AP Photo/Mark J. Terrill)
Earlier, RNC Chairman Reince Priebus had said "CNBC moderators was extremely disappointing and did a disservice to their network, our candidates, and voters."
Conservative Media Research Center President Brent Bozell echoed Priebus, saying the debate "will go down in history as an encyclopedic example of liberal media bias on stage."
Conservative talk show host Glenn Beck contended "CNBC has made CNN look like a tea party channel."
—
Follow the author of this story on Twitter and Facebook: