It's unlikely the average person would take a look at the T-shirt a 12-year-old honor student was wearing to his Northern California school and see any problem with it.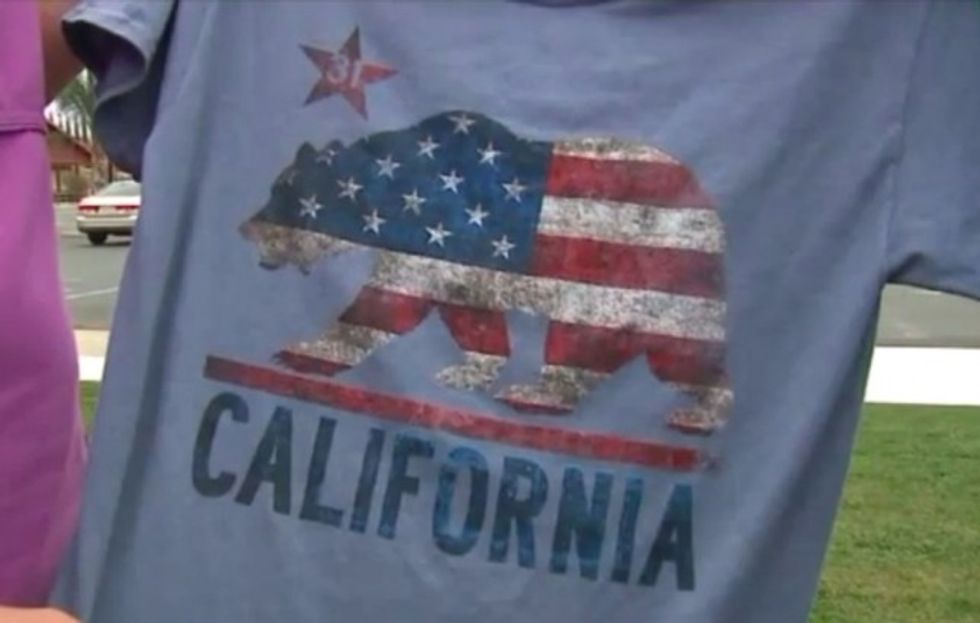 Image source: KTXL-TV
A seemingly simple shirt emblazoned with the word "California" underneath the familiar image of the state's symbol — a Grizzly Bear — filled in with red, white and blue stars and stripes, along with a red star above the bear's head with the number 31 inside it.
But when Lori Carpenter bought the patriotic T-shirt for her son, Dustin Cole, she couldn't have imagined the trouble it almost got him in at Yuba Gardens Intermediate School in Olivehurst.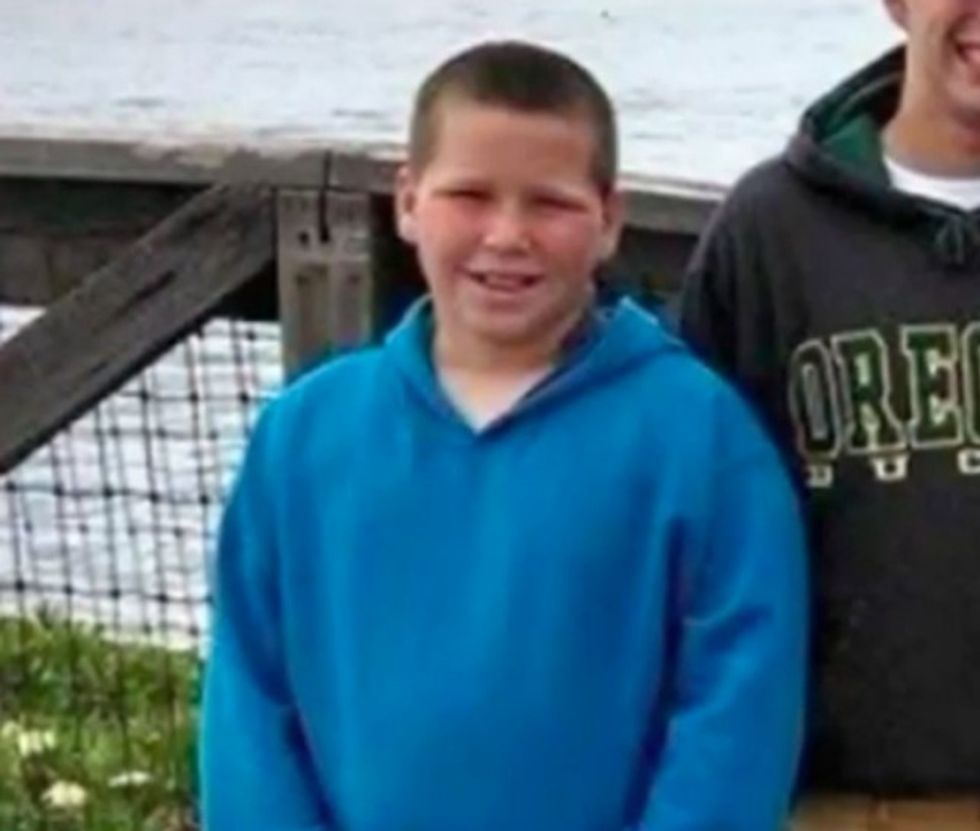 Dustin Cole (Image source: KTXL-TV)
When Dustin returned home one day last week, Carpenter noticed he was doing his homework — and that his T-shirt was inside out.
"I asked him why," Carpenter told KTXL-TV. "He said he was 'dress coded' at school because the stars were gang related."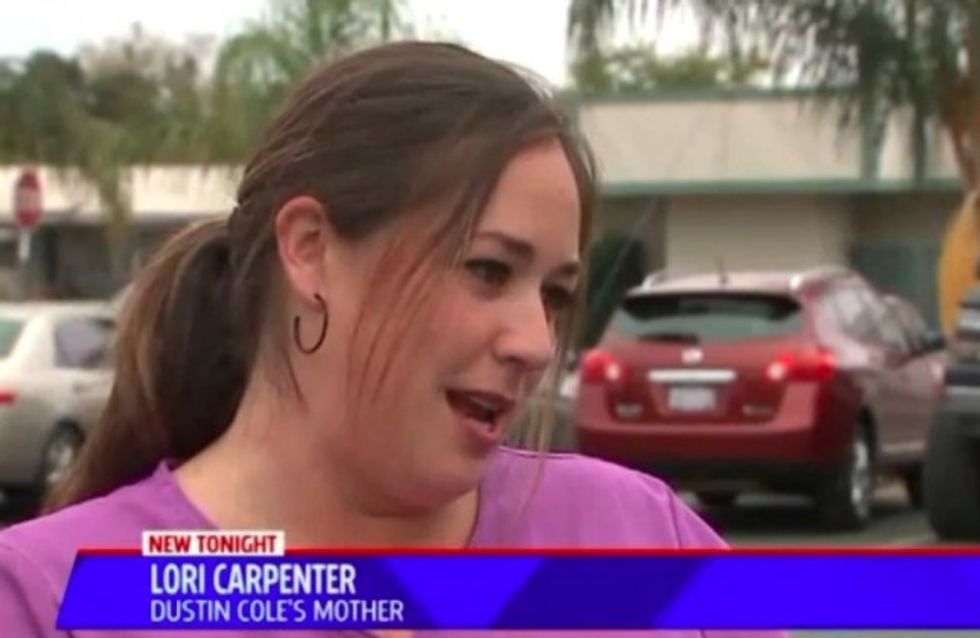 Image source: KTXL-TV
The thing is, not only has Dustin never been part of a gang — he's never even been in any trouble.
But one district official said the school can't take risks with this issue.
"Our local gang task force, they identify colors, they identify designs, they identify all of the things that we should be aware of," Ramiro Carreon, assistant superintendent at Marysville Joint Unified School District, told KTXL.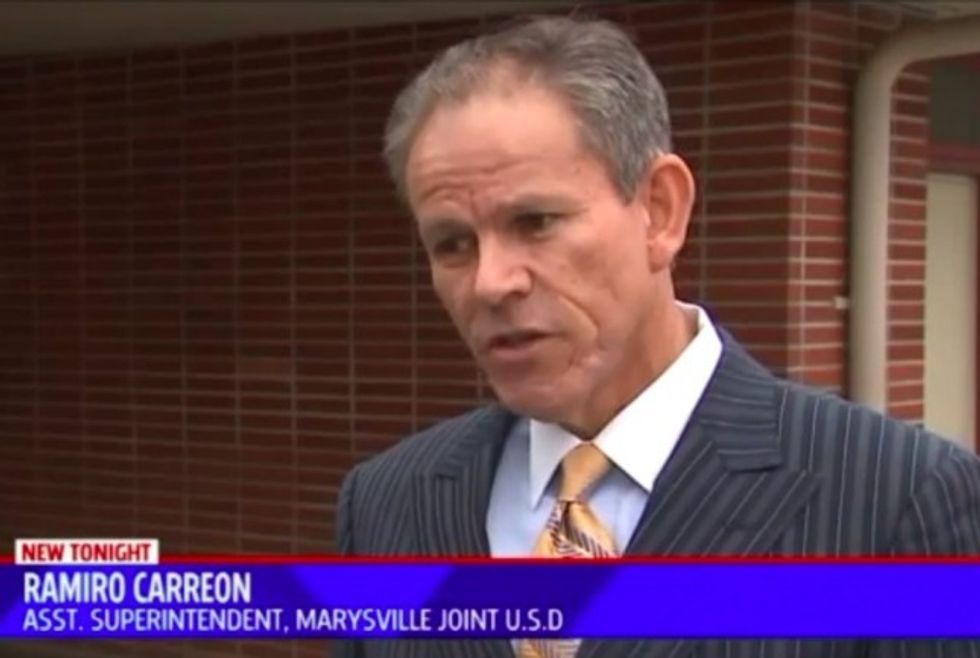 Image source: KTXL-TV
The problem with Dustin's shirt, he said, is the red star above the bear's head.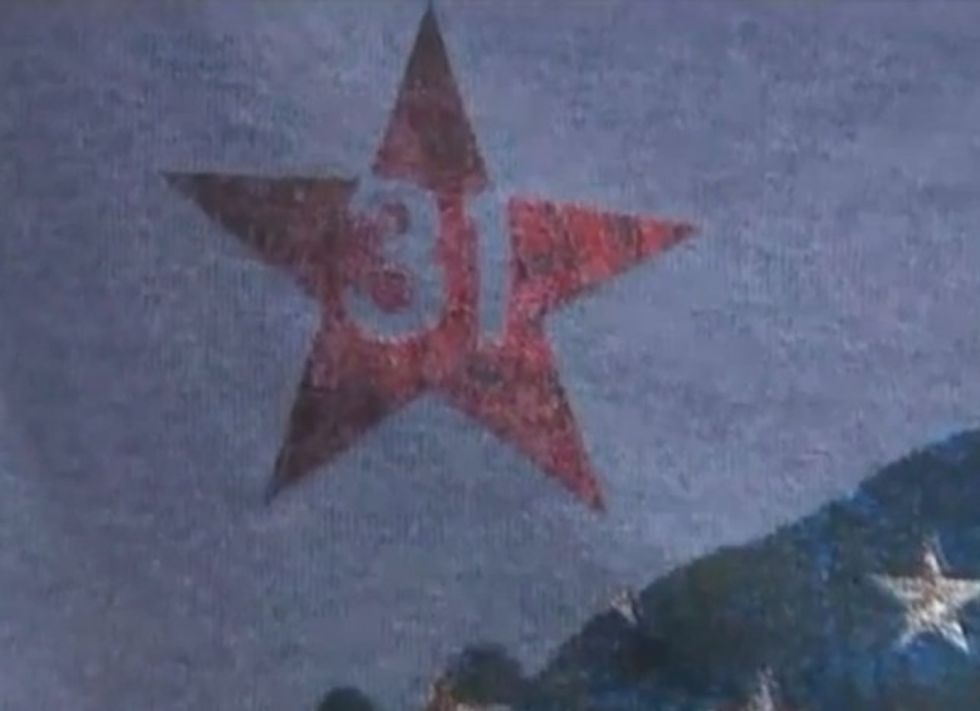 Image source: KTXL-TV
Carreon said it's often associated with the Norteno (i.e., "Northerner") street gang in the region, which claims red as its color.
"That design has been associated with gangs in the past, and we cannot just turn a blind eye to that," Carreon told the station.
Dustin didn't put up a fight about his shirt — school officials told KTXL that he quickly complied and turned it inside out. But still, Carpenter is wondering if things were taken to extremes.
"I mean, they are trying to keep everybody safe. I understand, but it feels like it is a little too far," she told the station. "Especially when it is a patriotic shirt."
—
Follow Dave Urbanski (@DaveVUrbanski) on Twitter