The cellphone video is hard for Shelly Norman to watch.
It showed her 17-year-old daughter (wearing long pants) in a fight outside her Georgia high school with an 18-year-old male schoolmate last month.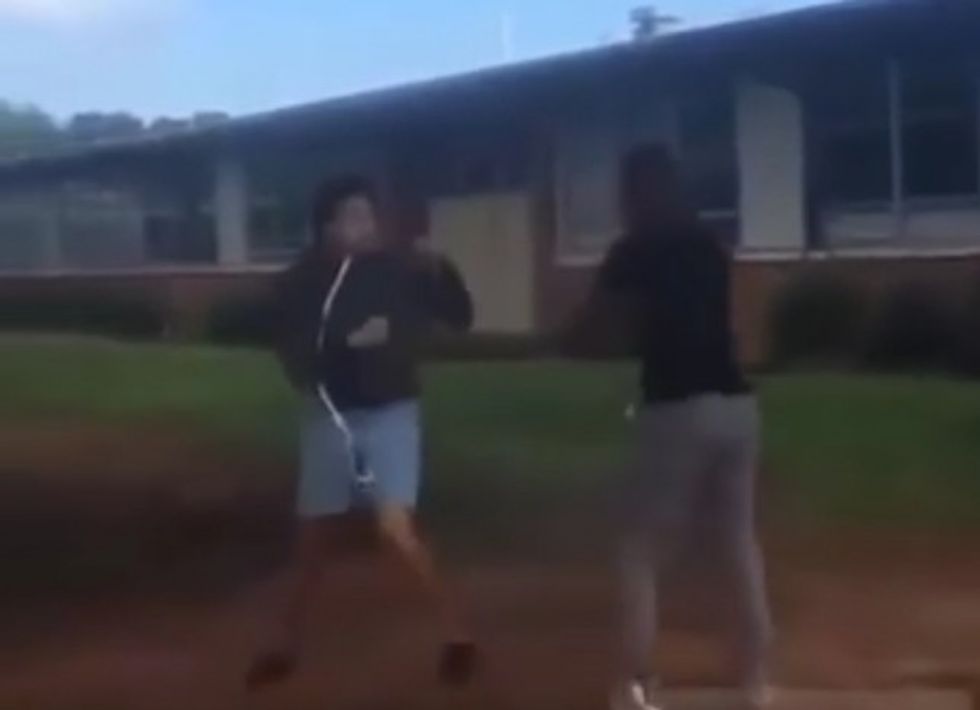 Image source: YouTube
A Conyers police officer then arrived into frame and tased Norman's daughter, as well as her opponent, sending both to the ground.
Here's the cellphone video of the fight posted on YouTube. (Content warning: Strong language):
"They shot my child down like a dog," Norman told WGCL-TV. "It's just disturbing for any parent to see they're child just be hit like that."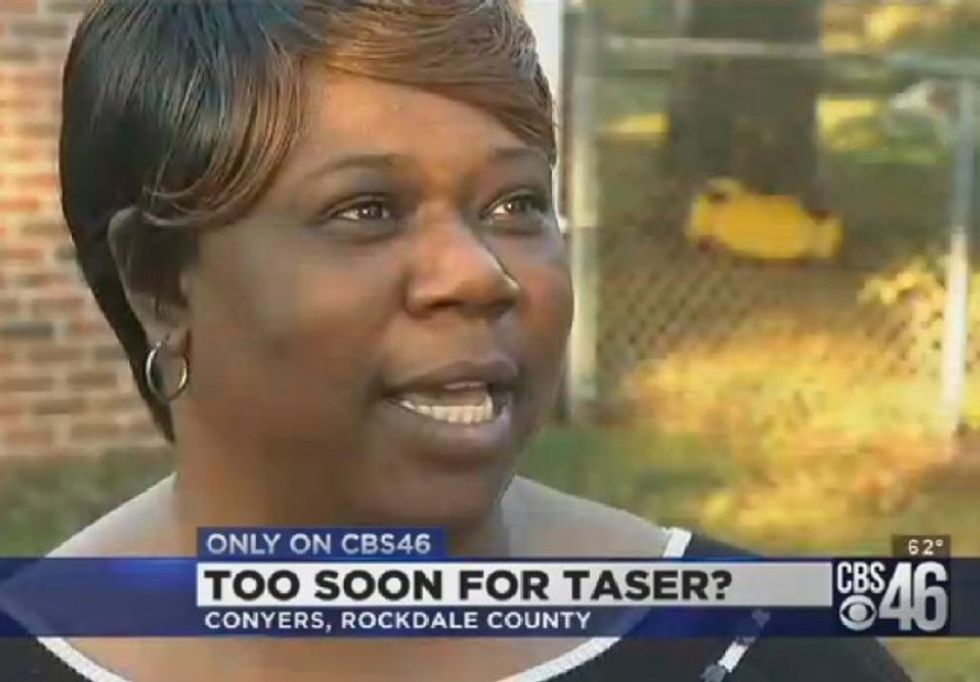 Shelly Norman (Image source: WGCL-TV)
Just before the officer arrived, an onlooker shouted a warning that police were closing in — "Yo! The officer right there!" — but the fisticuffs continued outside Rockdale County High School.
The police report indicated the officer yelled "Taser!" before firing, but that warning wasn't apparently audible in the clip.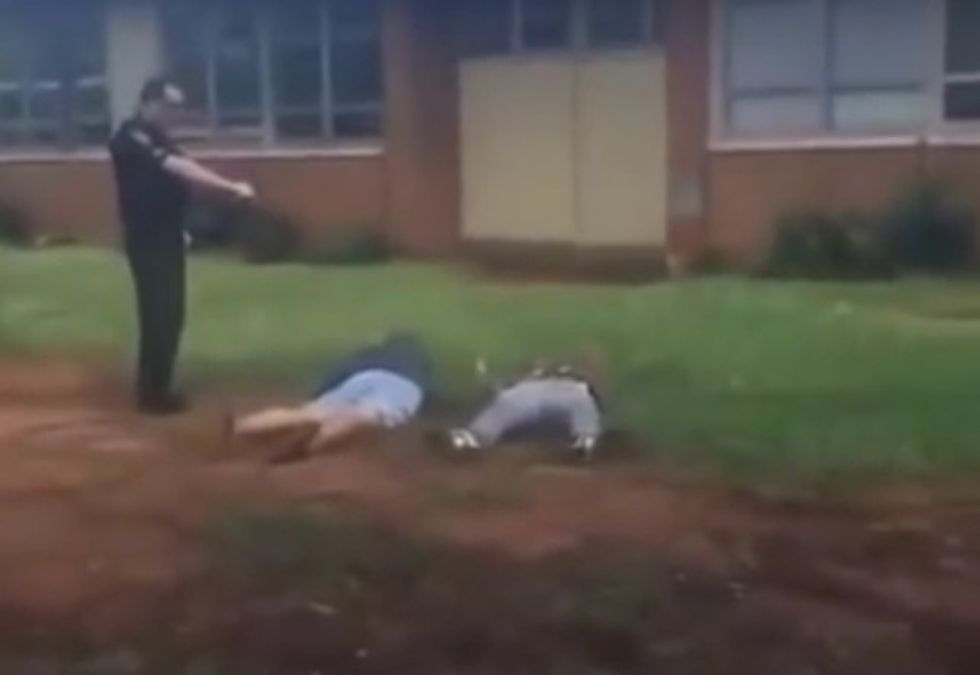 Image source: YouTube
"They could have at least yelled, 'You two stop,'" Norman told WGCL.
The officer's report indicated that the Taser shot was "the quickest and most successful way to end the fight" since no backup was nearby, WGCL said.
"It was determined that was the correct course of action," Kim Lucas, spokeswoman for the Conyers Police Department, told WXIA-TV, "so there was no disciplinary action to take place."
Tyra Davenport, 17, and Victor Ramierz, 18, were charged as adults with disorderly conduct, police told WXIA.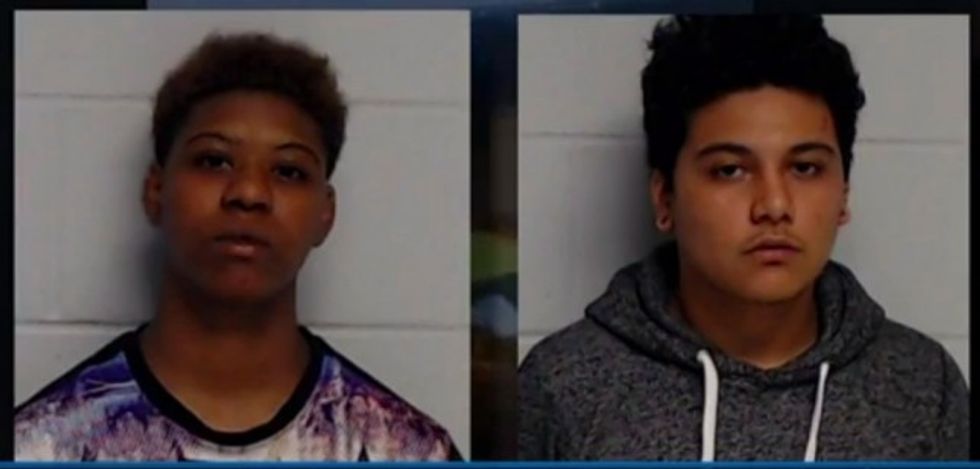 Image source: WXIA-TV
The incident occurred Sept. 11 as Conyers police increased patrols at the school in light of threats around the nation — and it's just one of at least seven fights on campus since the start of the school year. Three fights occurred on a single day, WXIA reported.
And a week ago, a female school resource officer was injured and robbed breaking up a fight.
"There were a lot of students around and our officer went to the ground, and they even stole some equipment off of her person and she was slightly injured during the process," Lucas added to WXIA. "So, that's what we're facing day in and day out at the schools."
—
Follow Dave Urbanski (@DaveVUrbanski) on Twitter