Hollywood actor Ben Affleck knew Hillary Clinton's personal email address, a new batch of emails released by the State Department Friday revealed.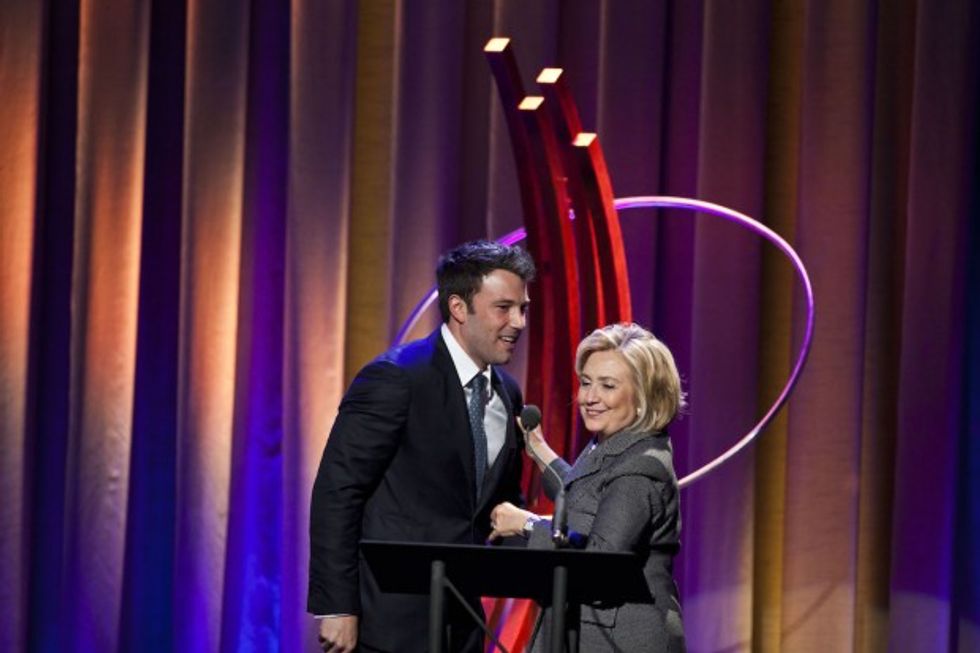 Ramin Talaie/Getty Images
The "Argo" actor wrote to then-Secretary of State Clinton to provide her an advanced copy of a security report for the Democratic Republic of Congo. Affleck was writing on behalf of the Eastern Congo Initiative, an organization he is the director and founder of.
"The report discusses the opportunity that now exists for the international community to partner with the Government of the DRC to reform the security sector and, in doing so, take concrete steps towards creating a better future for the country," he wrote. "This report describes a path towards greater security if reform of the military, police and judicial sector is supported by firm commitments from the government of the DRC and the international community."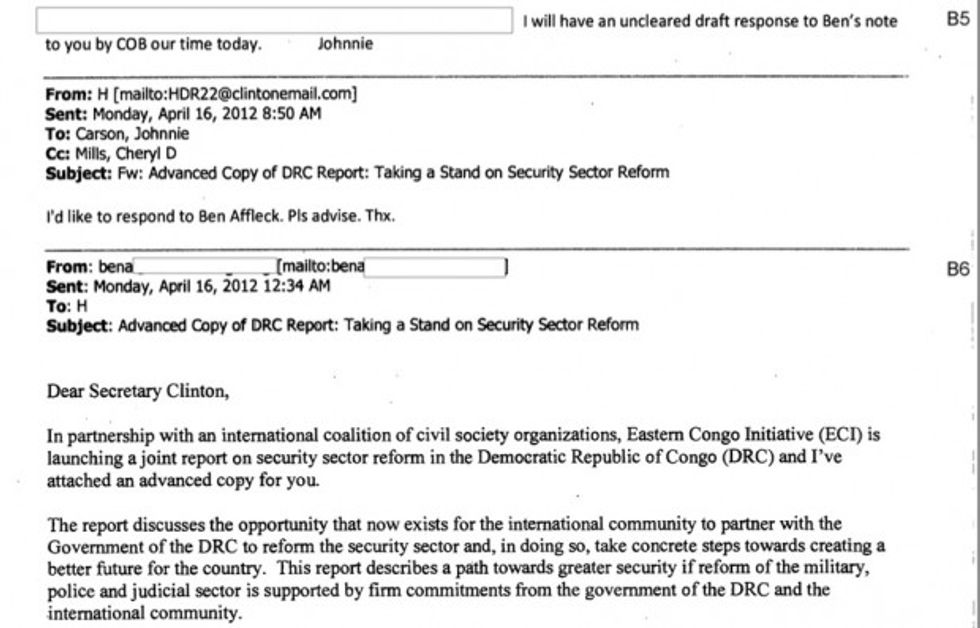 Image source: State Department
The note was sent via email on April 16, 2012, to Clinton's personal email. She forwarded it to an aide and chief of staff, writing, "I'd like to respond to Ben Affleck. Pls advise. Thx."
A draft response was ultimately worked up on behalf of Clinton, though it's unclear if she ever sent it.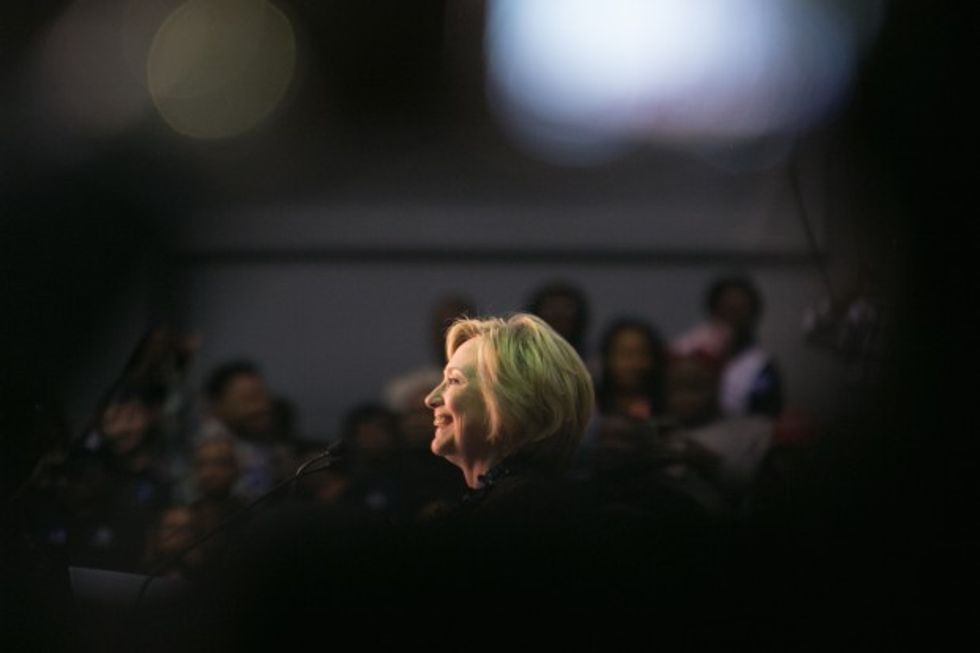 Jessica McGowan/Getty Images
The revelation Affleck had direct access to Clinton's personal email is sure to draw criticism from Clinton's Republican opponents.
During her 11-hour marathon testimony this month before the House Select Committee on Benghazi, the Democratic presidential candidate was grilled by Rep. Lynn Westmoreland (R-Ga.) on why advisor Sidney Blumenthal had access to her email, but not Ambassador Chris Stevens.
"You got a lot emails from Sidney Blumenthal, and you say that Mr. Blumenthal was a friend of yours, and he had your personal email address. You say Chris Stevens was a friend of yours," Westmoreland said. "He asked numerous of times for extra protection, and if I had been Mr. Stevens, and I think anybody watching this would agree, if I had been Mr. Stevens and I had had a relationship with you and I had requested 20 or more times for additional security to protect not only my life but the people that were there with me, I would have gotten in touch with you some way. I would have let you know that I was in danger and that the situation had deteriorated to a point I needed you to do something. He didn't have your personal email?"
"I do not believe that he had my personal mail," Clinton replied, noting that "he had the email and he had the direct line of everybody that he worked with for years."
—
Follow the author of this story on Twitter and Facebook: