JACKSONVILLE, Fla. (TheBlaze/AP) — A search team has found the wreckage of a vessel believed to be the cargo ship El Faro, which went missing with 33 crew members on Oct. 1 during Hurricane Joaquin, according to a U.S. National Transportation Safety Board statement.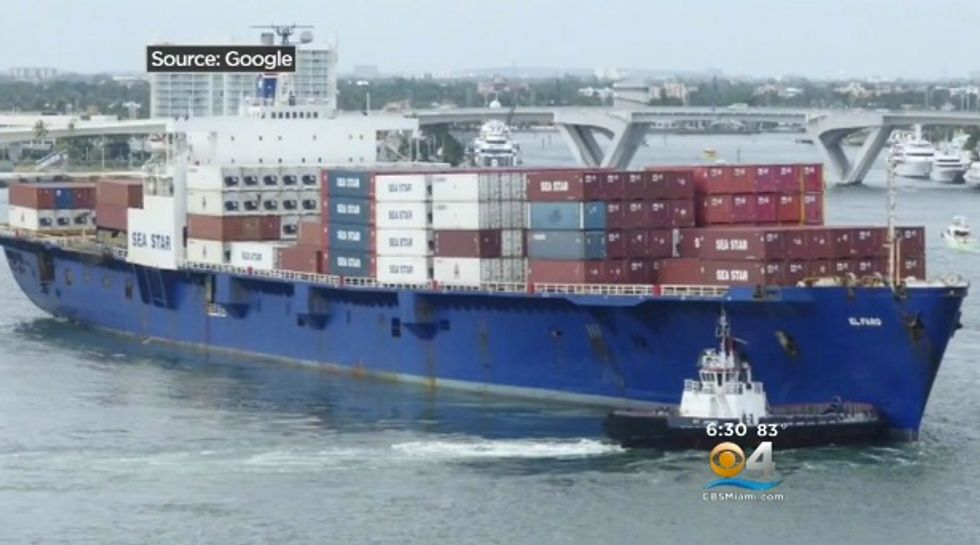 Image source: WFOR-TV
The team aboard a U.S. Navy ship using sonar believes it located the ship at about 15,000 feet around its last known position, the federal agency said. The identity of the wreck must still be confirmed with a deep ocean remotely operated vehicle, the NTSB added.
The sophisticated sonar system detected the wreckage about 1:36 p.m. EDT Saturday, the statement said.
The captain of the 790-foot-long vessel called in before it disappeared, saying the ship had lost its engine power during its voyage from Jacksonville to San Juan, Puerto Rico.
—
Follow Dave Urbanski (@DaveVUrbanski) on Twitter