Judge Andrew Napolitano labeled Hillary Clinton the "mistress of deception" on Monday during his reaction to the latest document dump of the former secretary of state's emails.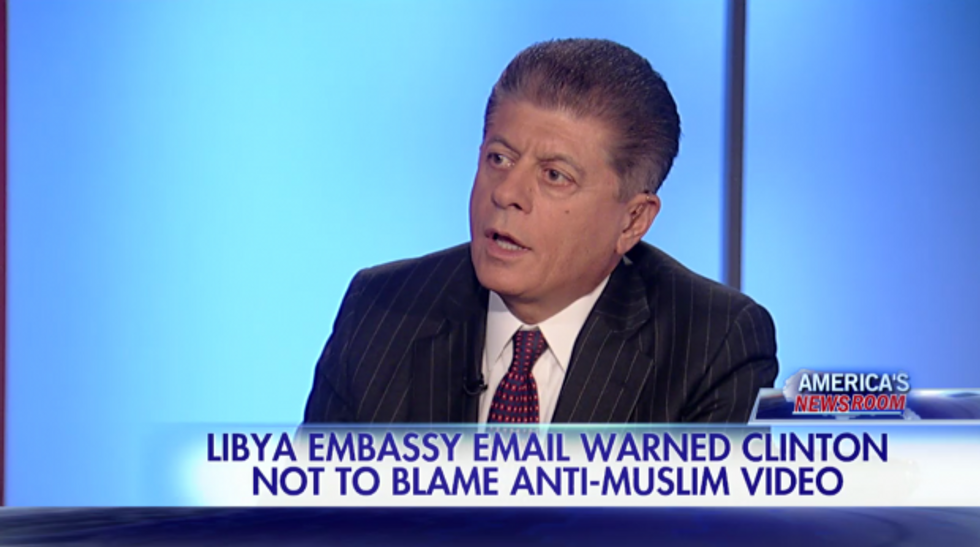 Fox News
Critics immediately pointed to an email showing the State Department was specifically warned against conflating the 2012 Benghazi attacks with the anti-Islam video initially blamed by the Obama administration. The email also asserted that few Libyans had even seen the video.
Napolitano said Clinton still has legal "wiggle room" because it's unclear if she actually read the email, but the inconsistencies could have a negative impact on her perceived trustworthiness.
"Yes, there's wiggle room legally. But she is the mistress of deception. She used words so carefully chosen to create the impression that she was not lying when she said this was done as the result of a video," he told "America's Newsroom." Monday.
Watch the full segment below:
(H/T: Fox News Insider)
---