Republican presidential candidate Dr. Ben Carson's faith has been a point of discussion in recent weeks, as outlets have delved deeply into the core beliefs of his Seventh-day Adventist denomination.
Amid the ongoing discussion, Carson has revealed that there's at least one key issue on which he disagrees with church officials: the ordination of women.
"I don't see any reason why women can't be ordained," Carson told the Associated Press in a recent interview.
This is notable, considering that the the denomination voted 1,381 to 977 to preclude regional bodies from ordaining female pastors this past July at its 60th General Conference Session, as Religion News Service reported at the time.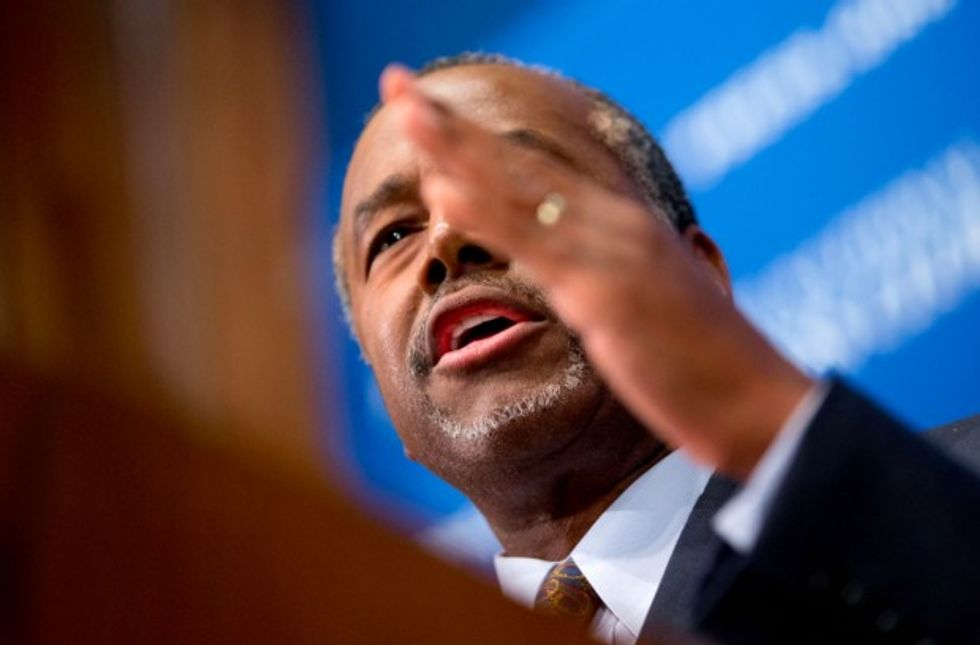 Republican presidential candidate Ben Carson speaks at a luncheon at the National Press Club in Washington, Friday, Oct. 9, 2015. (AP Photo/Andrew Harnik)
Carson emphasized during the AP interview that, though he believes that the Seventh-day Adventist Church is right for him, he does not focus too intently on denominational affiliation and, instead, focuses in on his faith.
"The reason that there are like 4,000 denominations is that people have looked at this and said, 'Let's interpret it this way. Let's interpret it this way,'" Carson said. "Sometimes they get caught up in that and forget about the real purpose of Christian faith."
The Seventh-day Adventist Church, which was founded in 1863 in Battle Creek, Michigan, focuses on healthy living and, according to at least one study, its members are living on average 10 years longer than average Americans.
Sharing Adventists' secrets to longevity, researcher Dan Buettner told HuffPo Live last year that they tend to eat a plant-based diet that includes a minimal amount of meat. Additionally, he cited Adventists' staunch observance of the Sabbath as being one of the factors that helps improve and sustain members' lives.
"Every week, Adventists have a special date with God — a guilt-free break from work and a whole day to deepen our friendship with the Creator of the universe," reads the demonination's website.
Adventists get together on Saturday to worship and learn. Any non-faith related activities are avoided and family time and volunteer work are encouraged, according to Patheos.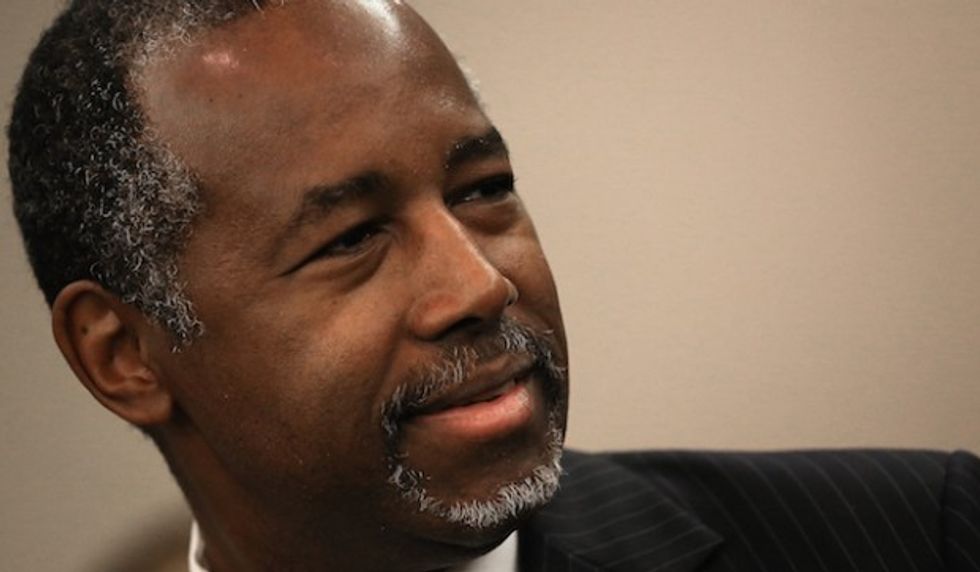 Republican presidential candidate Dr. Ben Carson (Photo by Win McNamee/Getty Images)
And that's not the only cultural difference. Adventists take special care of themselves, watching the food and substances that they put into their bodies. As Beliefnet noted, they live "life as simply and naturally as possible" and try to avoid stress.
They avoid drugs and alcohol and generally value working out and taking care of their body, which they believe to be a "temple."
"They're decompressing the stress," Buettner added. "About 84 percent of health care dollars are spent because of bad food choices, inactivity and unmanaged stress — and they have these cultural ways of managing stress through their Sabbath."
Read more about some of the Seventh-day Adventist Church's core beliefs here.
(H/T: Christian Post)
Follow the author of this story on Twitter and Facebook: