Police in Virginia arrested a man after reports that he dressed as a clown, carried a knife and terrorized children at a bus stop.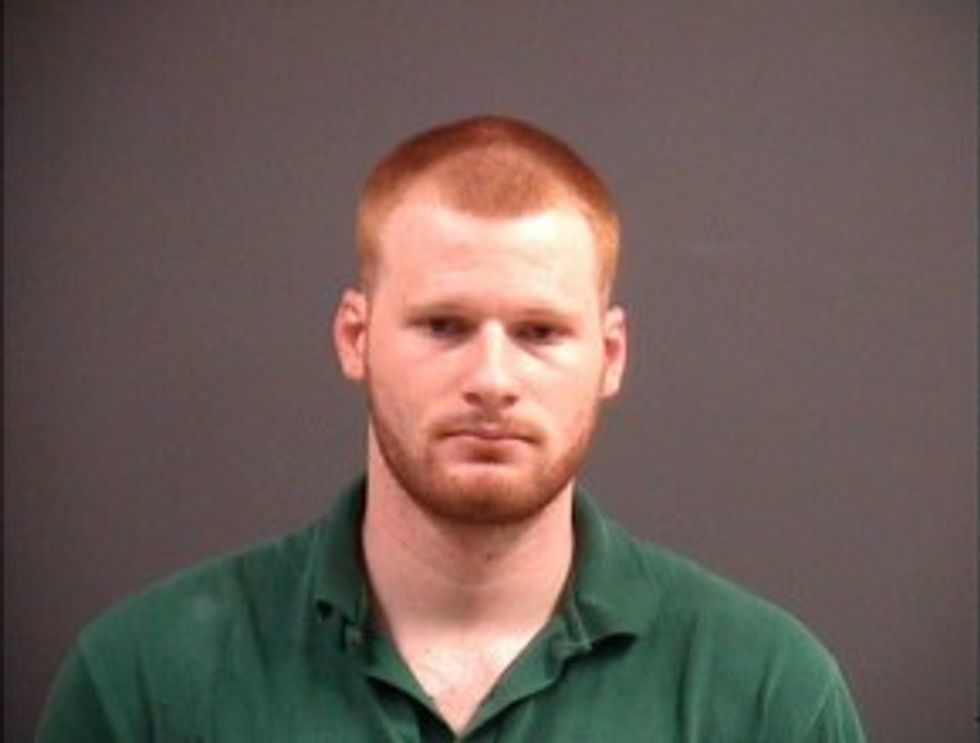 Image source: WWBT-TV
Nathaniel Dunivin, an Afghanistan war veteran, was arrested and booked on charges of assault, possession of a weapon on school property and wearing a mask in public. The incident happened Friday, the day before Halloween.
But Dunivin's mother, Misty Dunivin, said that her son's acts were less of a Halloween stunt and more so the latest display of his need for help from the Department of Veterans Affairs.
"I'm not excusing the fact that he took that," Misty Dunivin told WTVR-TV. "He has better sense, but sometime in the last year-and-a-half since returning [from Afghanistan], the right thing doesn't register as quick as it should."
Misty Dunivin said she wants her son to understand that what he did was wrong but added that the wrong punishment could have a deadly effect.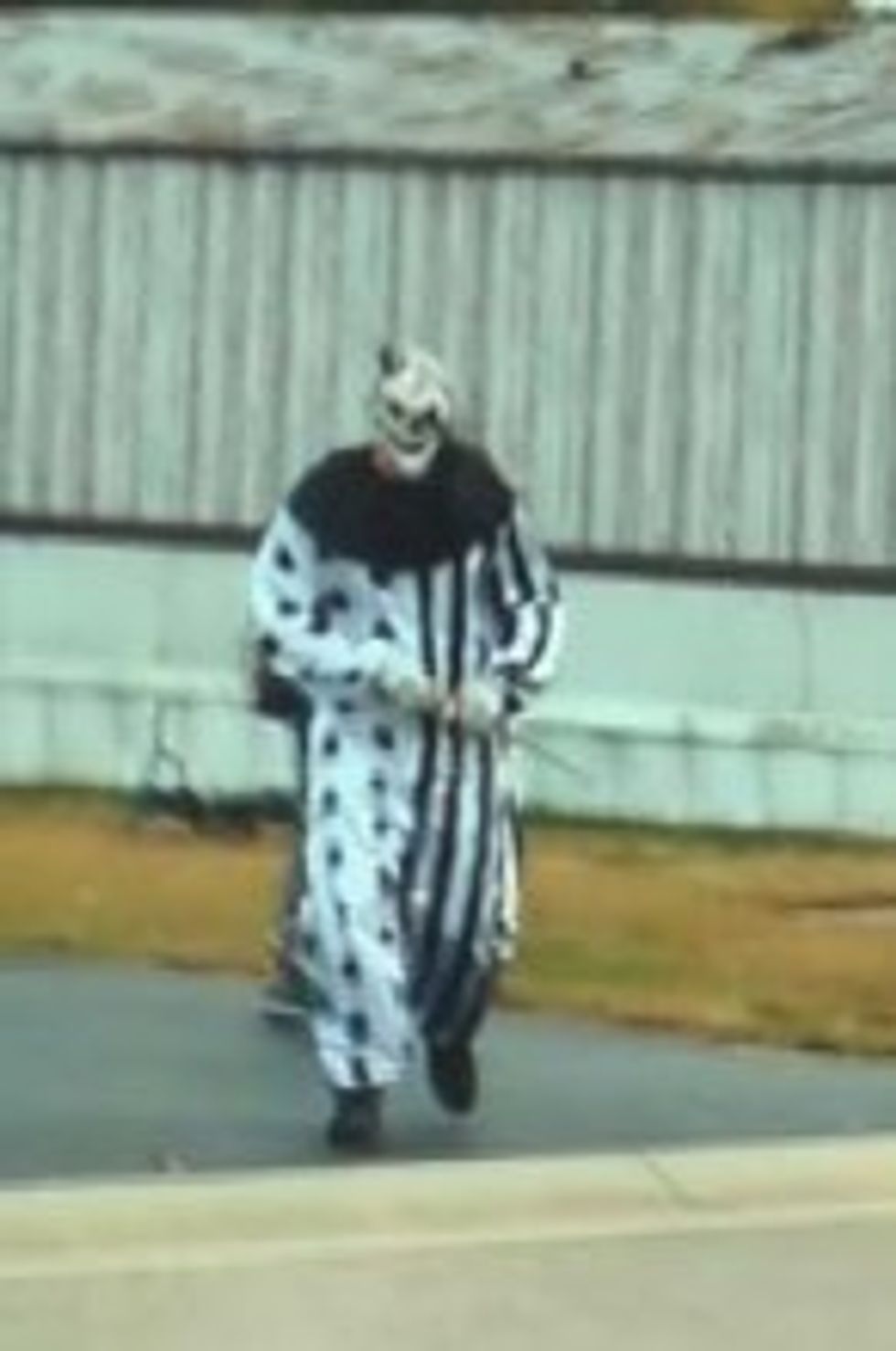 Image source: WWBT-TV
"If they overkill with punishment, it just may kill him. He has taken two steps forward and now four steps back," Misty Dunivin said.
No one was hurt in the incident that took place at the Greenleigh mobile home park in Chesterfield, Virginia, as a group of students were just getting out of school. One of the students, 13-year-old Emily Portillo, captured video of the incident as students got off the bus and ran home. Dunivin followed the students as they ran away, police said.
Dunivin is now receiving mental health resources in jail. Meanwhile, his mother is working with the VA to expedite more help from the government.
Steve Benjamin, a legal analyst, also questioned whether two of Dunivin's charges would even hold up in court. Benjamin said that while it is illegal to wear a mask in public, there are certain exceptions, such as on Halloween. Benjamin also argued that a school bus stop is not school property.
But even if two of Dunivin's charges are dropped, he could still face up to a year in jail for the assault charge. Benjamin said the fear factor itself could also be labeled a crime.
"The more likely it is to scare and terrify children at a bus stop, the more serious authorities are going to take it," Benjamin said, WWBT-TV reported.
See the raw video footage below:
(H/T: WTVR-TV)
–
Follow Jon Street (@JonStreet) on Twitter