An Israeli passenger on an Ethiopian Airlines flight described to an Israeli news site how he was violently attacked by a Muslim passenger who was shouting, "I will slaughter the Jew" and "Allahu akbar," or "Allah is the greatest."
The victim of the attack, identified by the Jerusalem Post as 54-year-old Arik Zanuda, was rescued during last Thursday's flight from Chad to Ethiopia by a passenger from Lebanon, a country that has never had peaceful relations with Israel.
"About 20 minutes before the plane started its descent, the passenger sitting behind me identified me as Israeli and Jewish," Zanuda told Israel's Ynet News.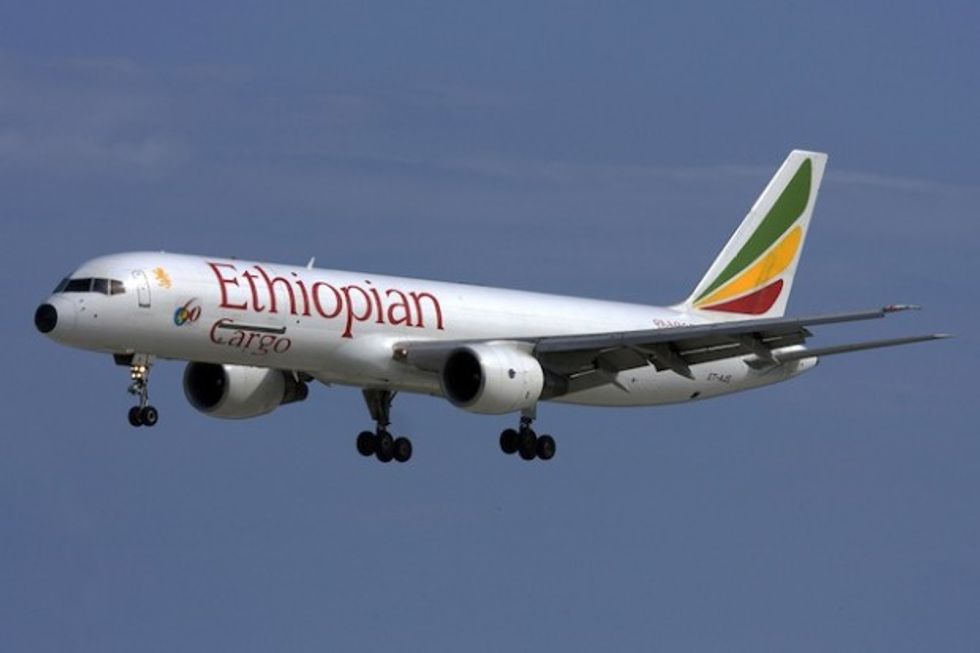 Photo credit: Shutterstock
"He came up behind my seat and started to choke me with a lot of force," the Israeli said. "At first I couldn't get my voice out and call for help."
"He hit me over the head with a metal tray and shouted 'Allah akbar' and 'I will slaughter the Jew.' Only after a few seconds, just before I was about to lose consciousness, did I manage to call out and a flight attendant who saw what was happening summoned her colleagues," Arik told the Israeli media outlet.
The Israeli passenger asserted that a Lebanese man was one of the few passengers who helped get the attacker off of him.
Even after the Sudanese attacker was restrained, he continued calling for the Israeli's lynching.
"After we landed, the Lebanese guy told me that I'd been saved twice, because after they'd overpowered my attacker he said to everyone: 'Let's finish him off,'" the victim of the attack said.
"During the moments when I thought I was going to die, I'd already begun to separate from my family in my thoughts," he added.
The airline later told Ynet that the assailant had attacked other passengers and crew members besides the Israeli.
"The attacker, who has been identified as Ahmed Mohamed, showed no signs of violence as he was boarding the flight," Ethiopian Airlines told Ynet.
The Sudanese national was arrested upon arrival, according to Israeli media reports.