A new poll from Quinnipiac University spells bad news for likely Democratic nominee Hillary Clinton.
In a head-to-head matchup with some of the top contenders for the Republican nomination, the former secretary of state loses to all but one, the poll found.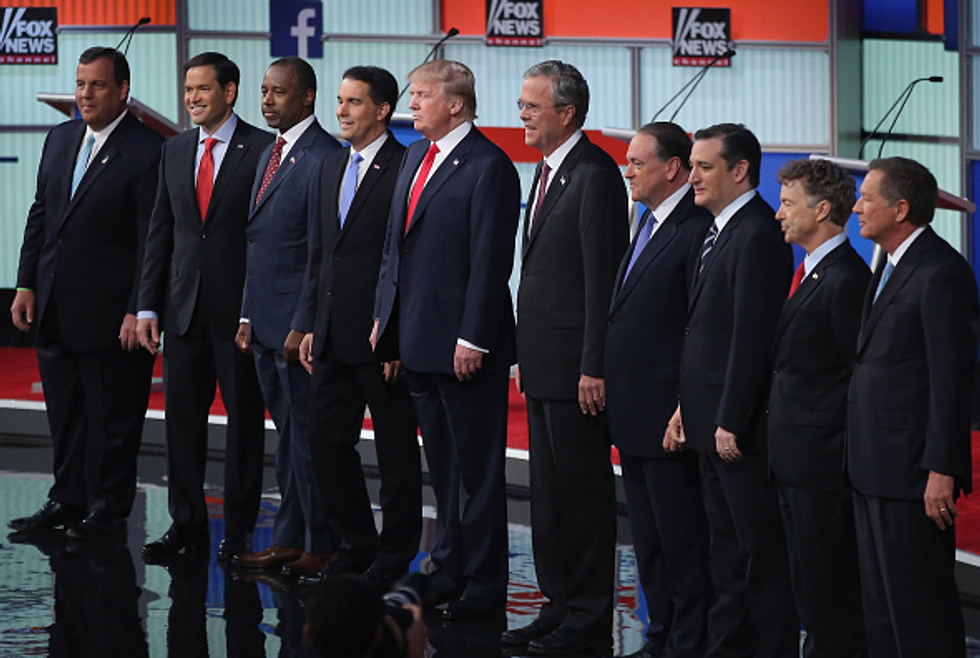 Photo by Scott Olson/Getty Images)
In the nationwide poll, which comes one year before election day 2016, Clinton is defeated in head-to-head matchups against Marco Rubio, Ted Cruz, Ben Carson and Chris Christie.
The only Republican Clinton narrowly defeats is real estate billionaire Donald Trump, who maintains a sizable lead over the rest of the GOP field.
According to the survey, Carson defeats Clinton 50-40, Rubio defeats her 46-41, Cruz 46-43 and Christie 46-41. Trump is defeated 46-43.
The poll was conducted between Oct. 29 and Nov. 2 among 1,144 registered voters nationwide. It had a margin of error of plus or minus 2.9 points.
—
Follow the author of this story on Twitter and Facebook: