Two Texas school employees have reportedly been fired after they raised concerns about a six-year-old student whose parents informed them was transgender — even though the student allegedly wasn't quite so convinced.
According to WWI-TV, employees at the Children's Lighthouse Center in Katy, Texas were informed that a female student now identified as a boy and were instructed to call the student by a new masculine name. The parents had also cut the child's hair short.
"It caused confusion," Madeline Kirksey, a manager at the school before her termination, told WWI.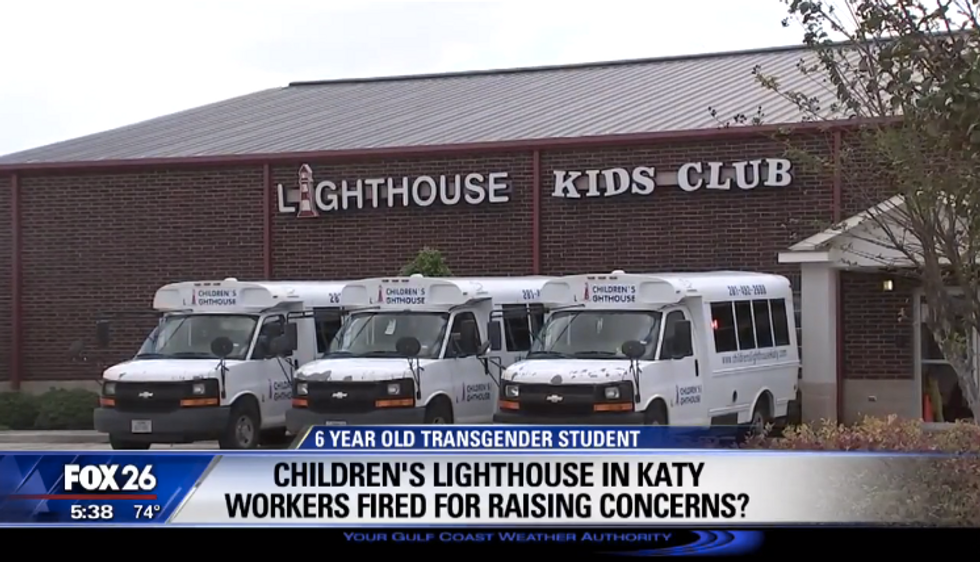 Image source: WWI-TV
Kirksey, a Christian author, said confusion abounded in the school, especially as the student seemingly could not decided whether to identify as a boy or a girl.
"One day she wanted to be a girl, and then the next day she wanted to be a boy, and then the other kids get confused and start calling her a boy, and she starts screaming, 'I'm not a boy,'" Kirksey said.
Kirksey said she suggested that the school inform the parents of the students' classmates, but school officials allegedly told her and other employees to refer to a handout if any child came to the teachers with questions. According to Fox News, one of the sections on the "mini-guide for teachers" said, "Like the first black student in a white school 30 years ago, the transgender student today faces a population that finds them strange and frightening." Other sections included suggestions such as "Educate yourself and your students" and "Help defend their dignity."
"I don't think that we should be talking to other people's children that are under the age of 18 about transgender," Kirksey said.
Kirksey said she still has a glow-in-the-dark bracelet that the student gave to her so she wouldn't be afraid in the dark as she had a special bond with the student.
(H/T: WWI-TV)