The Trans-Pacific Partnership, a controversial trade deal among the United States and 11 other countries, is available for the public to read while members of Congress prepare to debate the agreement.
The office of Sen. Jeff Sessions (R-Ala.) provided a picture of the more than 5,000 pages sitting on the senator's desk to get an idea how massive the agreement is.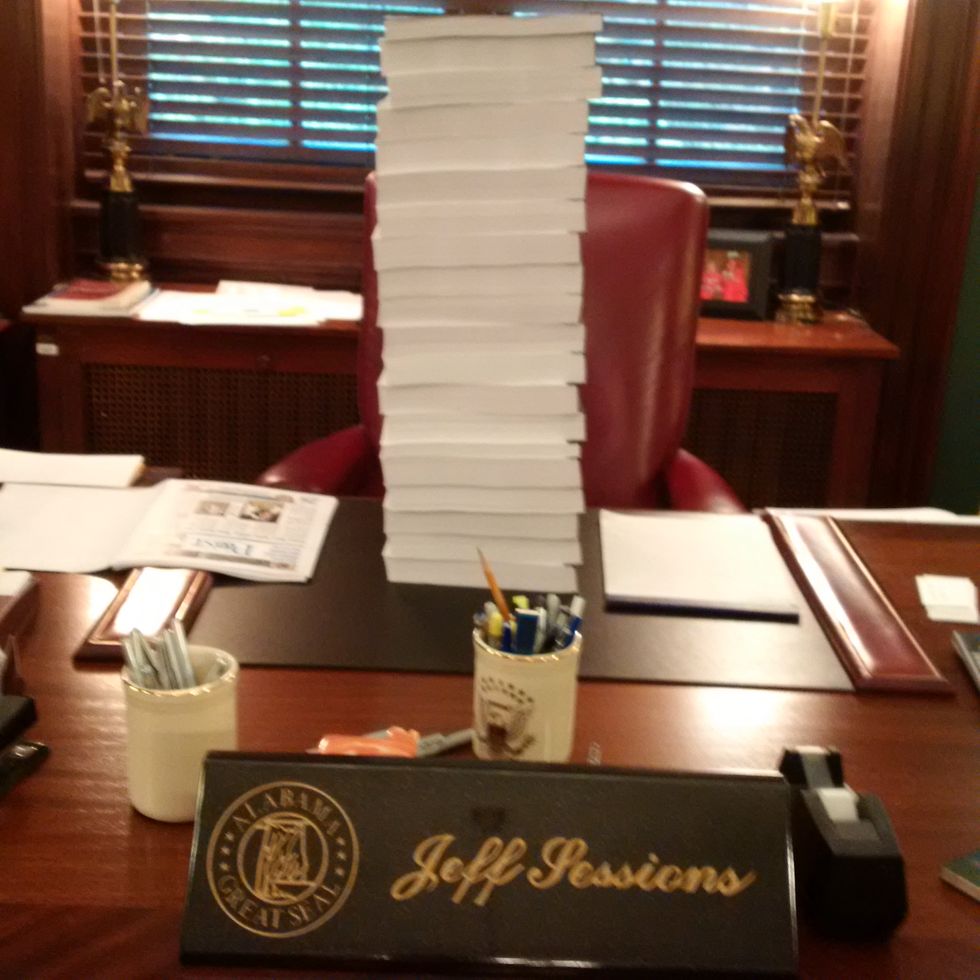 The Trans-Pacific Partnership Agreement printed out on the desk of Sen. Jeff Sessions (R-Ala.). (Courtesy: Office of Sen. Jeff Sessions)
"The text of the Trans-Pacific Partnership runs 5,554 pages. This is, by definition, anti-democratic," Sessions said in a statement. "No individual American has the resources to ensure his or her economic and political interests are safeguarded within this vast global regulatory structure. The predictable and surely desired result of the TPP is to put greater distance between the governed and those who govern. It puts those who make the rules out of reach of those who live under them, empowering unelected regulators who cannot be recalled or voted out of office. In turn, it diminishes the power of the people's bulwark: their constitutionally-formed Congress."