Need a pick-me-up? A new study suggests that you might want to try low-fat vanilla yogurt to boost your mood.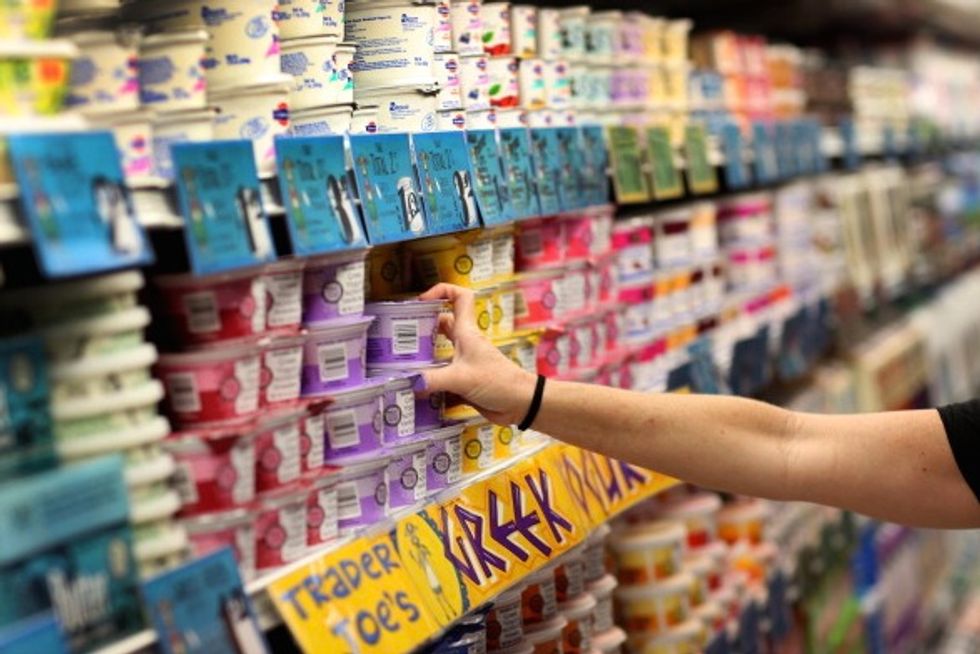 Photo credit: Joe Raedle/Getty Images
Research published in the journal Food Research International revealed how a person being pleasantly surprised or, conversely, disappointed upon tasting a food can alter his or her mood one way or another.
Working specifically with different types of yogurts, researchers from Wageningen UR Food & Biobased Research in the Netherlands, the University of Natural Resources and Life Sciences in Austria and VTT Technical Research Centre of Finland tested the emotional reaction of study participants to them.
Three groups of at least 24 people each were given two yogurts to taste. The yogurts themselves were the same brand and had the same marketing but had different flavors or fat. The emotions of the study participants testing them were measured with a new emotive projection test.
Low-fat versions of yogurt, the study authors found, resulted in a more positive emotional response, as did vanilla flavoring. While there might have been differences as to whether people liked a strawberry or pineapple-flavored yogurt or not, the researchers found there was no emotional difference between the two observed.
"We were surprised to find that by measuring emotions, we could get information about products independent from whether people like them," lead author Dr. Jozina Mojet from Food & Biobased Research said in a statement. "This kind of information could be very valuable to product manufacturers, giving them a glimpse into how we subconsciously respond to a product."
The study authors wrote that eating disorders have brought more knowledge about how emotions and mood can influence food choices, but research about how food can influence mood and emotion has more recently gained steam. This latter field of research has resulted in the development of different ways to measure emotional responses. The study authors discussed and raised questions about these methods.
The importance of discussing these measurement methods, Mojet said, is because researchers are "looking for a valid, quick and not too expensive and time-consuming method to measure the emotions or mood changes evoked by food."
"I strongly believe that sensory and consumer research should be conducted in an ecologically valid way," he added.