It had already been a tough year for Christopher Saulsberry.
"My mom was diagnosed with cancer in April, and she was gone in July," he told KTVT-TV of his difficult 2014. "We had just gotten back to Dallas from the funeral and everything."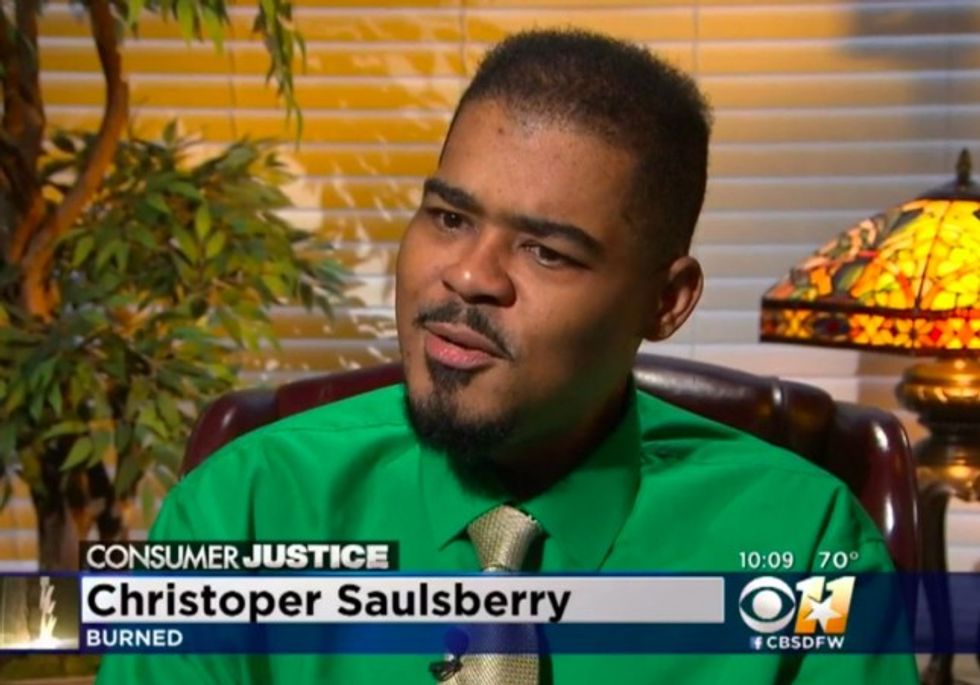 Image source: KTVT-TV
So in October 2014, Saulsberry's wife suggested they get pedicures together at Hollywood Nails and Spa in McKinney, Texas — just a little treat to help them feel better.
Even though Saulsberry isn't a pedicure enthusiast, he went along with it.
But after he and his wife sat down next to each other, Saulsberry said she looked over and said, "What's going on with your feet?"
Submerged in water for just a few minutes, they were "blistering, bubbling up," he told KTVT.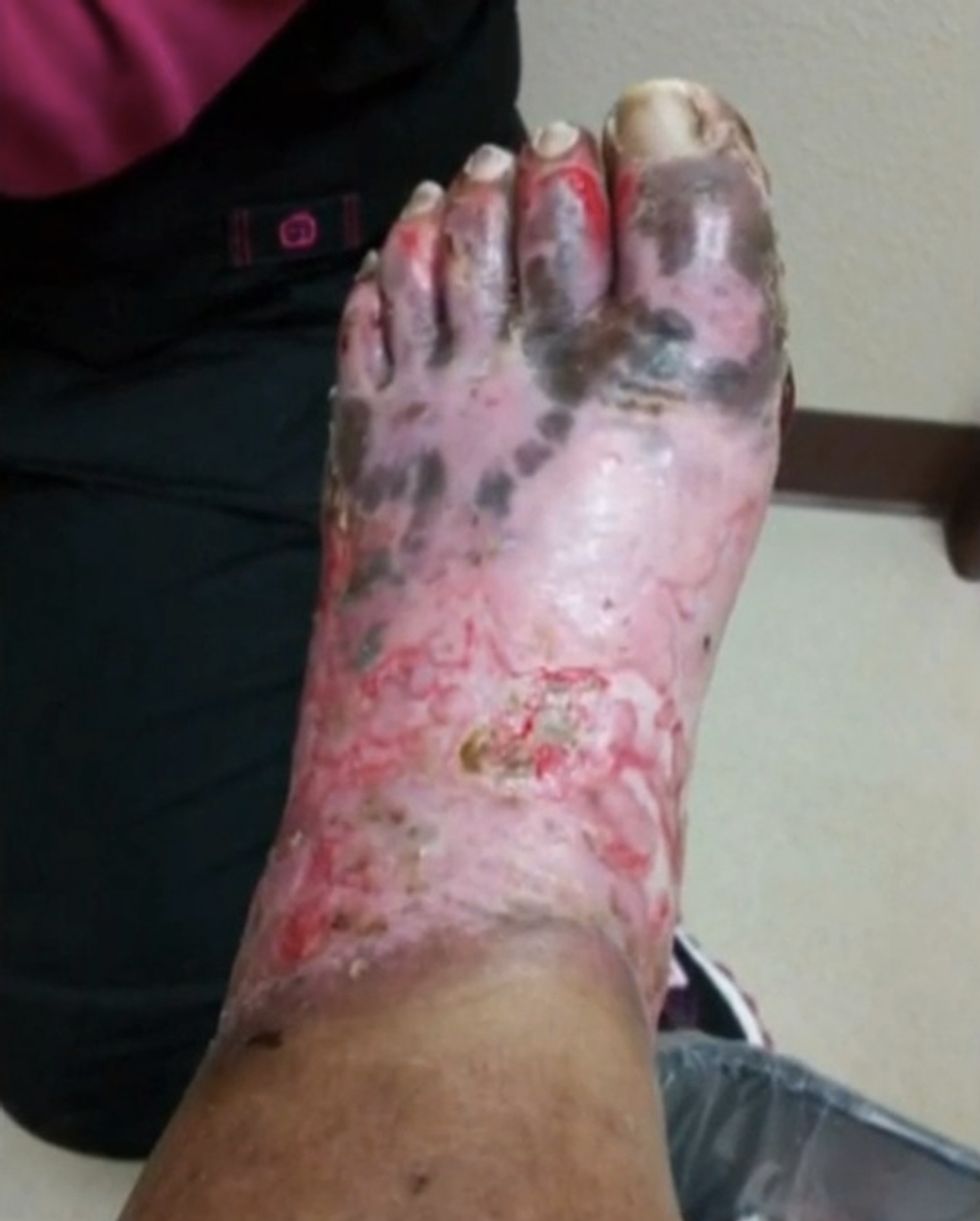 Image source: KTVT-TV
Saulsberry is a diabetic and said neuropathy in his feet dulled his sensory receptors, preventing him from feeling right away how hot the water was.
"I couldn't put my socks and shoes on," he told KTVT, adding that his feet were wrapped in towels for a trip to urgent care.
"The nurse had to get me a wheelchair and wheel me to the back," Saulsberry told the station. "The doctor said, 'You need a burn specialist.'"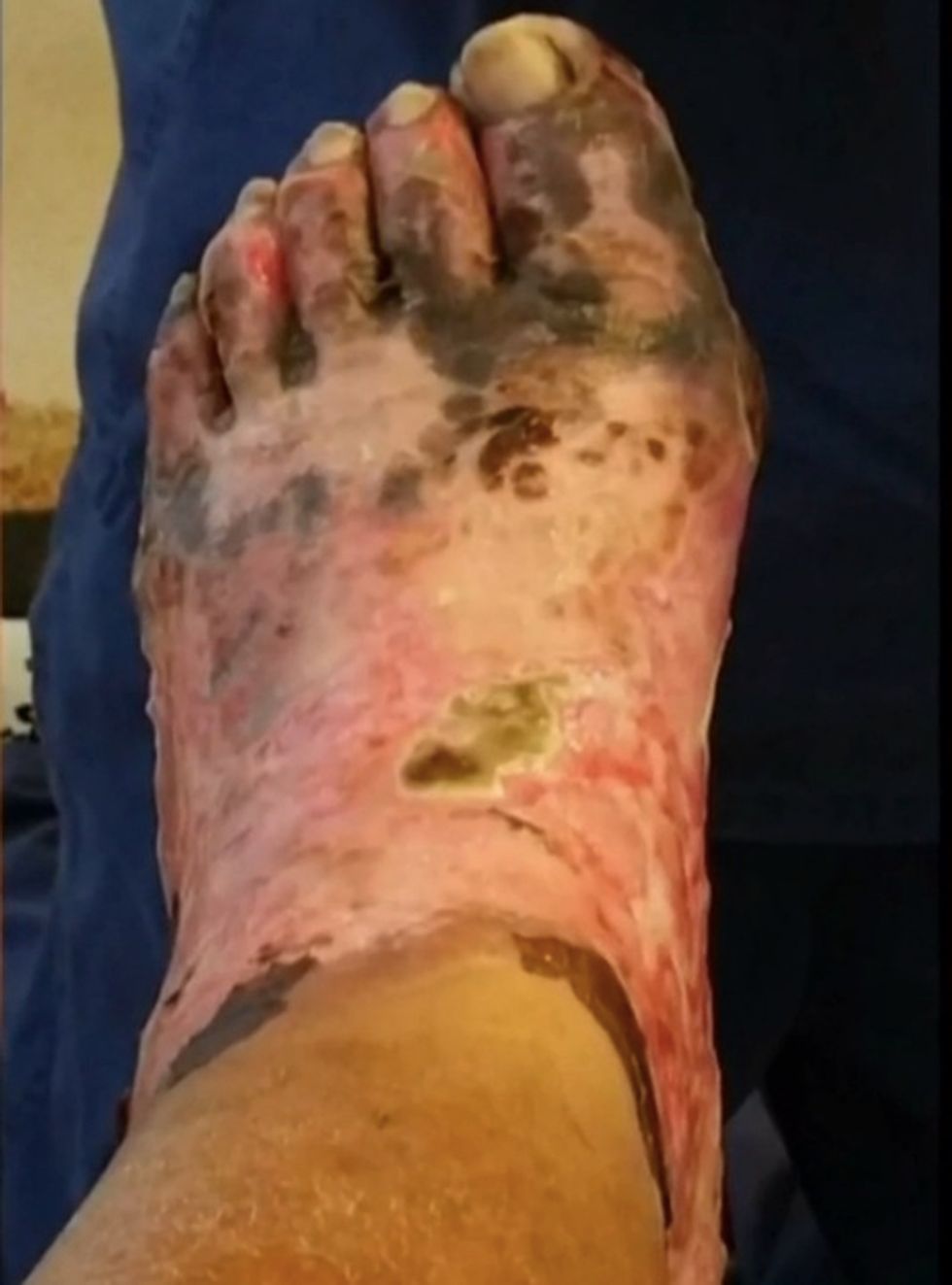 Image source: KTVT-TV
"I'm thinking, 'Do we have to cut a toe off or amputate?'" Saulsberry added.
No, but Saulsberry said he ended up with second-degree burns on his feet, which led to eight days in the hospital and six months with a home health-care nurse.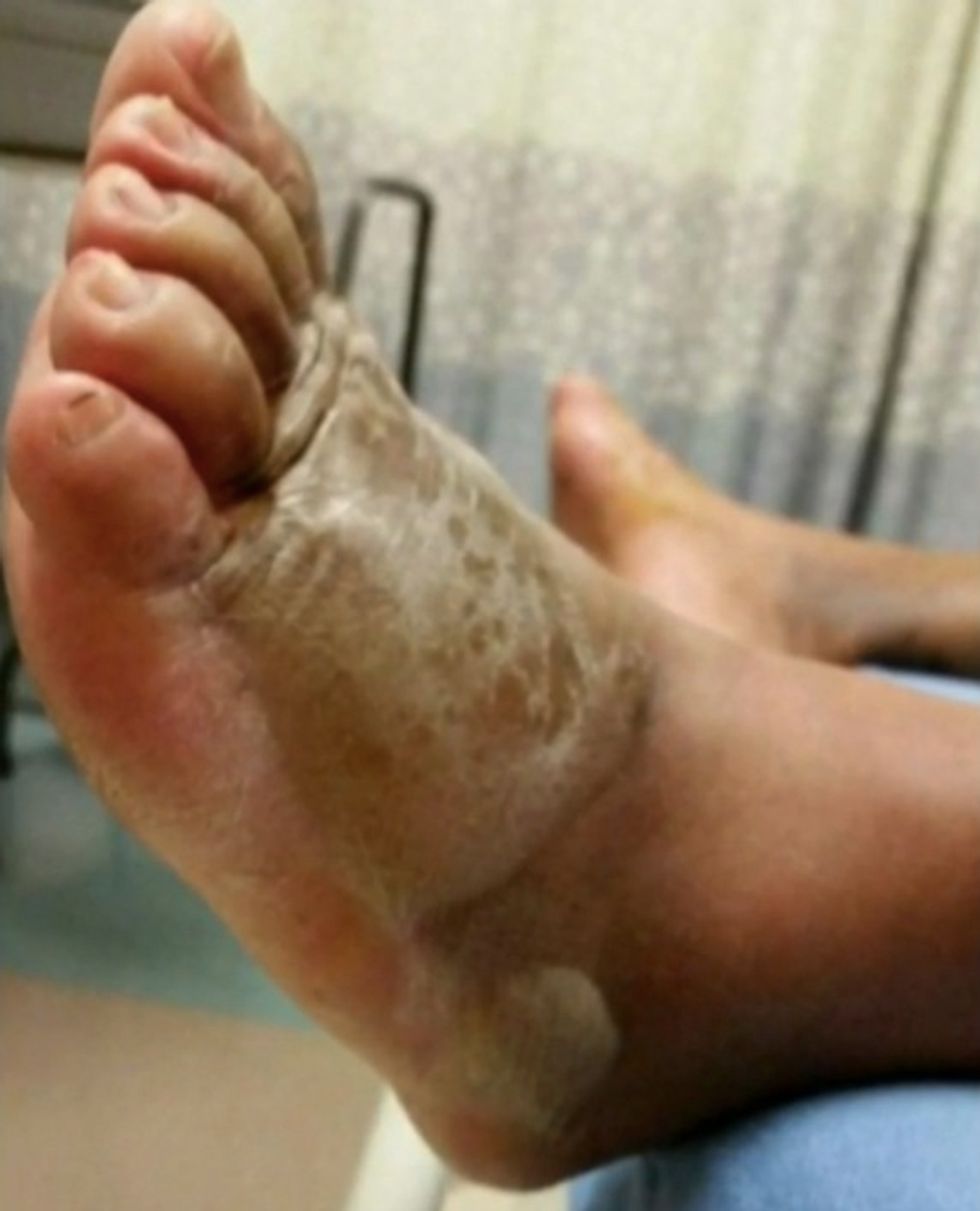 Image source: KTVT-TV
Tom Carse, Saulsberry's attorney, has now filed a lawsuit against the salon for gross negligence, KTVT reported. He added that an engineer inspected the establishment's water heaters and discovered both of them were set near 140 degrees.
And it takes less than five seconds to get a serious burn in water that hot, the station said, citing the Shriner's institute.
Carse also filed a complaint with the Texas Department of Licensing and Regulation, KTVT said.
"Just a little bit of due diligence, you could protect so many people," Saulsberry noted.
—
Follow Dave Urbanski (@DaveVUrbanski) on Twitter