Wednesday, as Matt Drudge floated a theory about the authenticity of Democratic presidential candidate Hillary Clinton's new hairstyle, "Saturday Night Live" released a sketch about GOP front-runner Donald Trump's hair.
The comedy sketch, "Scalp Team 6," was reportedly performed at the rehearsal for last weekend's "SNL," which Trump hosted. According to reports, the piece was cut from the live show due to time constraints.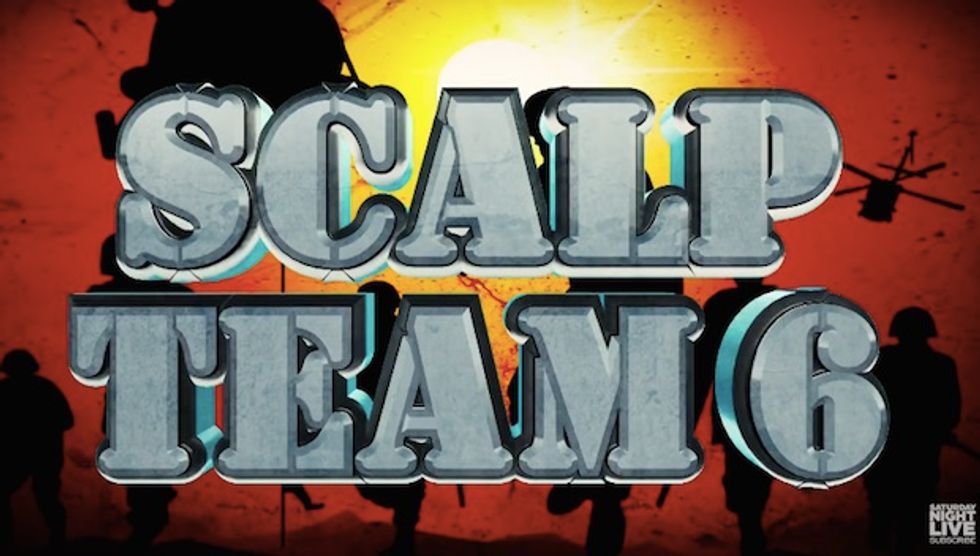 Image source: YouTube
In the five-minute sketch, an elite military team is shrunken and dispatched to Moscow, where high winds threaten to disrupt a meeting between "President Trump" and Russian President Vladimir Putin.
The miniaturized Navy SEALs, armed with hair spray, scissors and a hair gel bomb, land on Trump's head and set out to save "a symbol of the United States' power in the world" — also known as Donald Trump's hair.
Image source: YouTube
Is "Scalp Team 6" able to secure President Trump's hair and save the country? Find out here:
—
Follow the author of this story on Twitter and Facebook:
Follow @stuntbrain