The gruesome discovery of the decomposing bodies of eight babies have led German authorities to launch an investigation.
According to the NBC News, a neighbor notified police after she discovered one of the babies' remains Thursday afternoon. Police officers then discovered the remains of the other babies and are searching for the 45-year-old woman who is believed to have lived at the Bavarian apartment.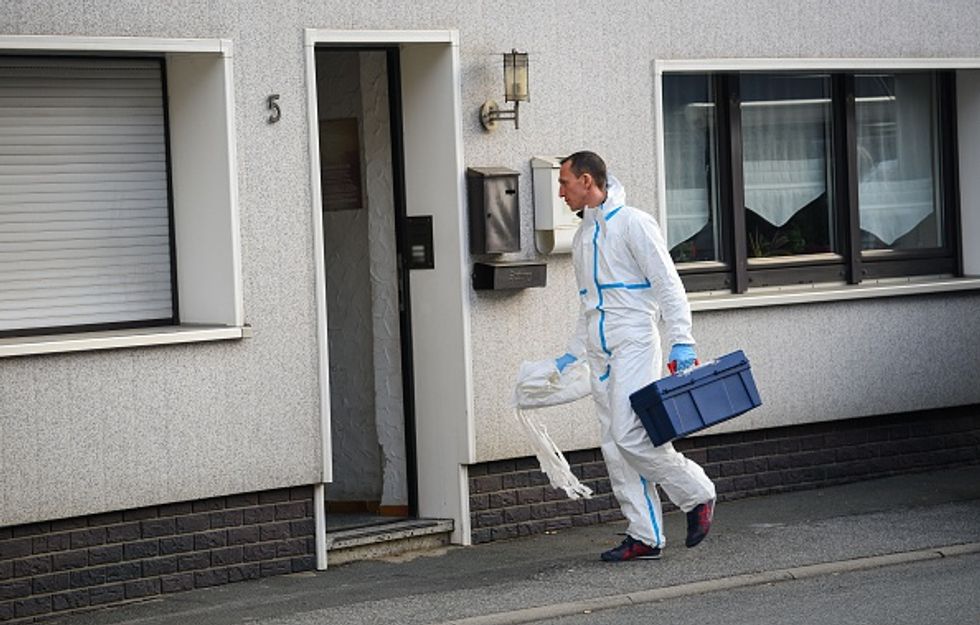 A crime scene specialist of the police enters a house to secure evidences on November 13, 2015 in Wallenfels, southern Germany, where the bodies of "several" infants were discovered the day before. The bodies were found during a visit by emergency services, police said, but did not give any details of the circumstances of their deaths or how many bodies were found. (Photo credit should read Nicolas Armer/AFP/Getty Images)
The New York Times reported that it was not clear when or how the children died. Some remains were found inside of plastic bags and others were wrapped in cloth. 
"The whereabouts of the suspected mother are not known at present, and the investigating authorities are searching for her,"  Martin Dippold, a prosecutor in the city of Coburg, said. 
Autopsies were to be conducted on the babies' remains, but NBC News reported that those would take some time due to the "bad condition" of the remains.
"I lived wall-to-wall with them and heard nothing," Elisabeth Köstner, who lived next door to the family, told the New York Times.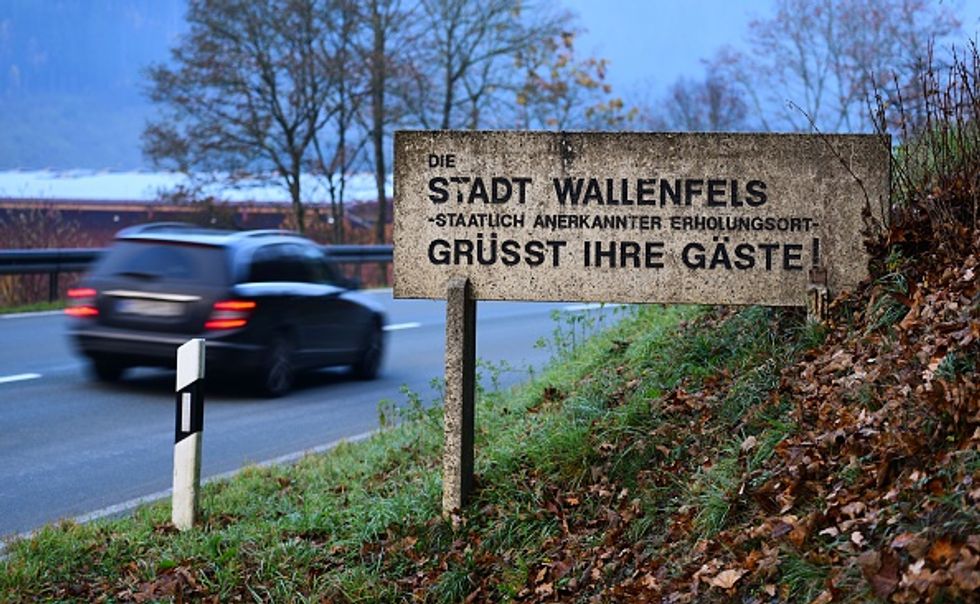 A town sign welcoming the visitors of Wallenfels, southern Germany, is pictured on November 13, 2015. German police said they had found the bodies of "probably seven" babies in an apartment in Wallenfels after being alerted by a woman. (Photo credit should read Nicolas Armer/AFP/Getty Images)
"Wallenfels is bewildered and shocked by what we have learned," Mayor Jens Korn said. "Added to that is, of course, the grief for the children who died, who were not allowed to live."
As the New York Times reported, the body of another baby was recently discovered in the Bavarian town of Landshut by a father who found the infant in the trunk of his daughter's car on Wednesday. His daughter had reportedly concealed her pregnancy before killing the child after birth.