In the wake of the shocking terror attacks in Paris on Friday that killed 129 people and injured at least 352 others, France's interior minister has reportedly called for the closing down of mosques where imams preach "hate."
Bernard Cazeneuve is said to have made comments affirming this sentiment in a French television interview over the weekend, the Huffington Post reported.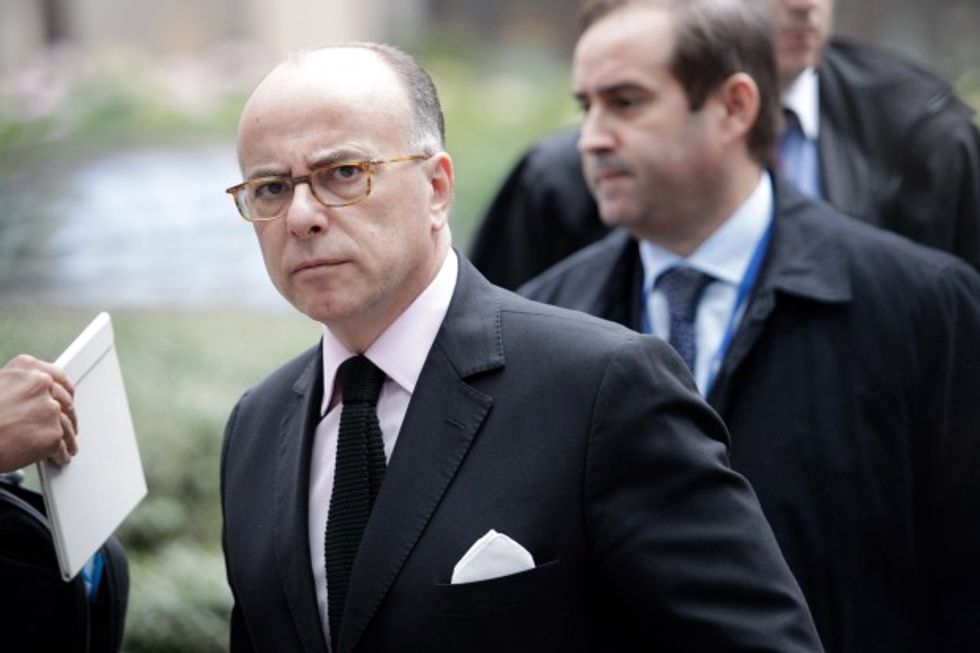 French Interior Minister Bernard Cazeneuve, arrives for a meeting of EU justice and interior ministers at the EU Council building in Brussels on Monday, Nov. 9, 2015. (AP Photo/Francois Walschaerts)
"I don't expect the state of emergency for me to attack preachers of hate," Cazeneuve reportedly said over the weekend. "But the state of emergency should allow us to act more rapidly."
The International Business Times also reported that Cazeneuve pledged to crack down on "hate-preaching mosques" and that the government would push on toward the "dissolution of mosques where hate is preached."
It was announced in June 2015 that France had reportedly deported at least 40 imams for preaching hatred in mosques since 2012.
Cazeneuve's comments come as police have been raiding 168 locations across the country, detaining people and looking for suspects who were involved in planning and carrying out the terror attacks.
(H/T: Huffington Post)