The Associated Press filed a scathing court briefing Monday against the State Department, contending the federal agency was taking longer than needed to release documents pertaining to Hillary Clinton's time as secretary of state.
The State Department has said it can only process 400 pages of emails a month, an assertion that the AP said it "does not agree" is "reasonable." At that pace, the request would be processed after the 2016 presidential elections.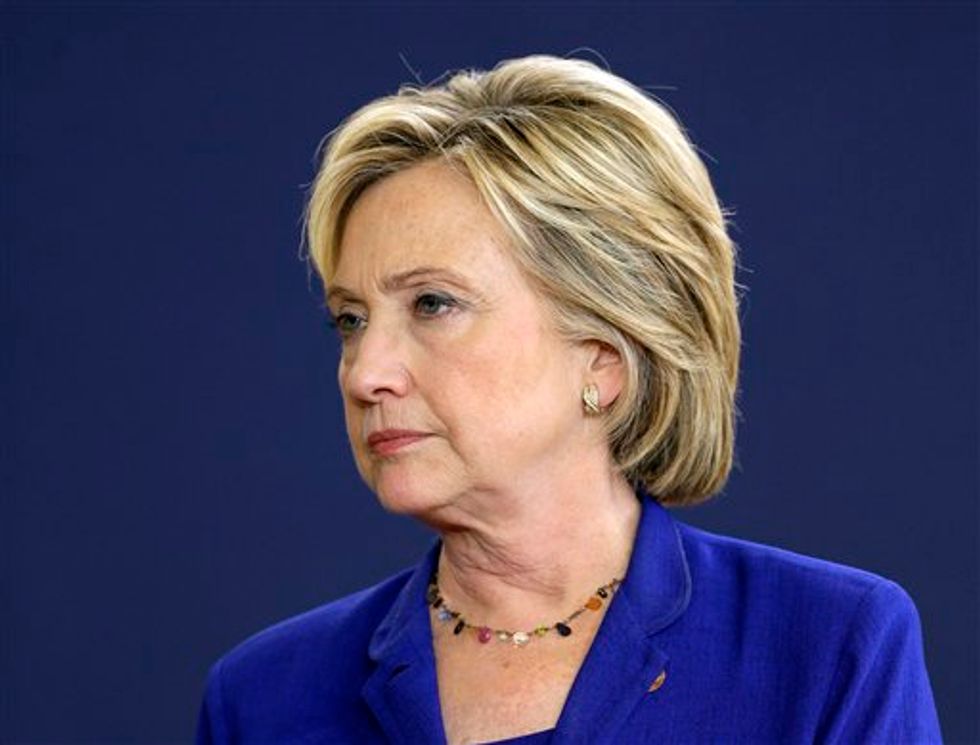 AP/Charlie Neibergall
"AP (and the citizens of this nation) should not have to wait another four years, long after the 2016 election in which Secretary Clinton is a presidential candidate, to receive a full set of her schedules from her tenure as Secretary of State," the news agency said in a court briefing, published online by Politico. "AP respectfully suggests that a reasonable production schedule would require State to produce all of Secretary Clinton's 'mini schedules' and 'final schedules' no later than the Spring of 2016."
The AP added, "Under State's proposal, AP and the American public would have to wait four years for a full release of just these planning schedules, and much longer for a full release of all responsive records. Assuming 20 working days each month, State's proposal would result in the review of only 20 pages a day. At that rate, one person working an eight- hour day would review one page every 24 minutes. Surely State can – and should – do better than that."
The news agency filed a lawsuit earlier this year against the department over failed repeated requests for documents made under the Freedom of Information Act.
See the Briefing: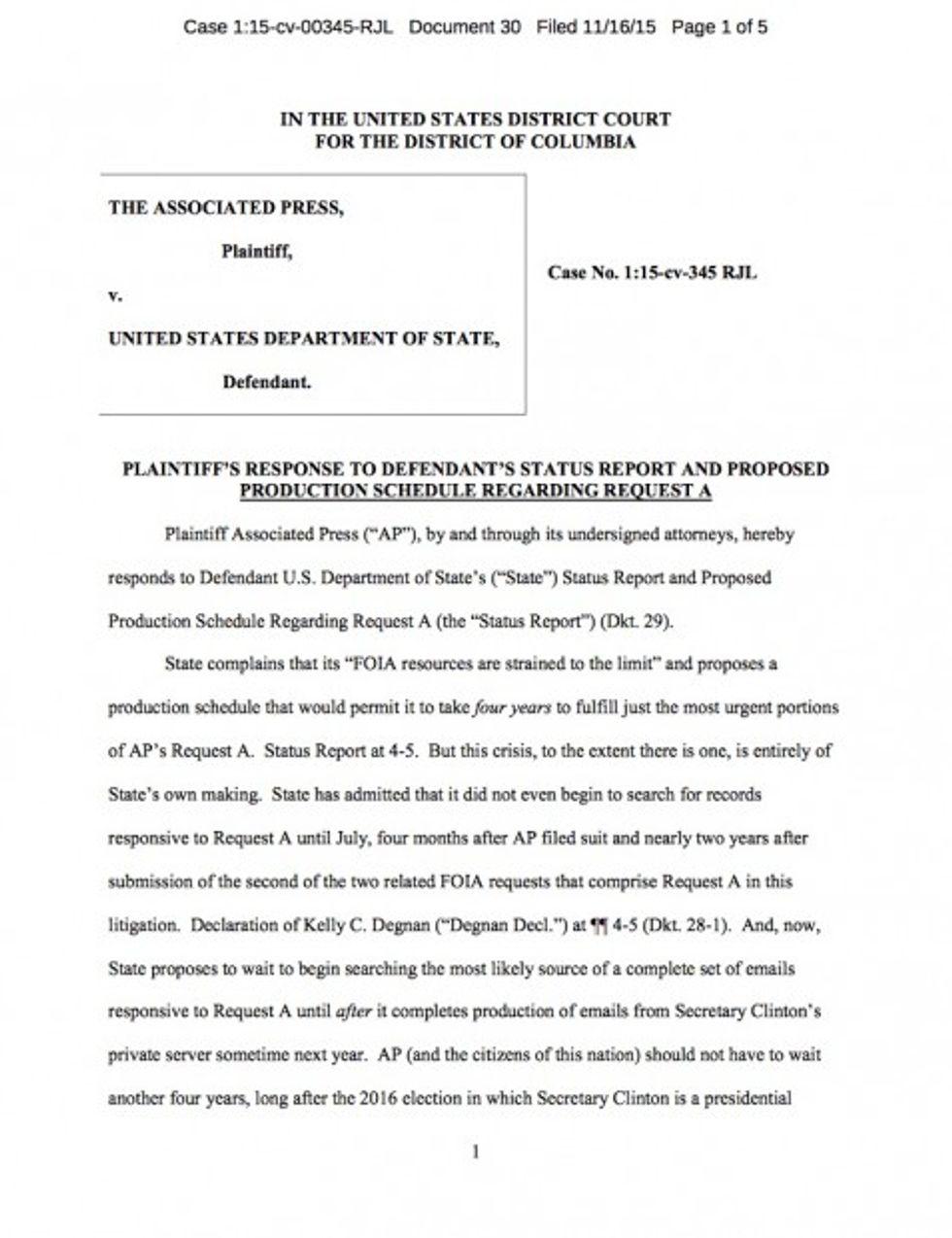 Image source: Screen grab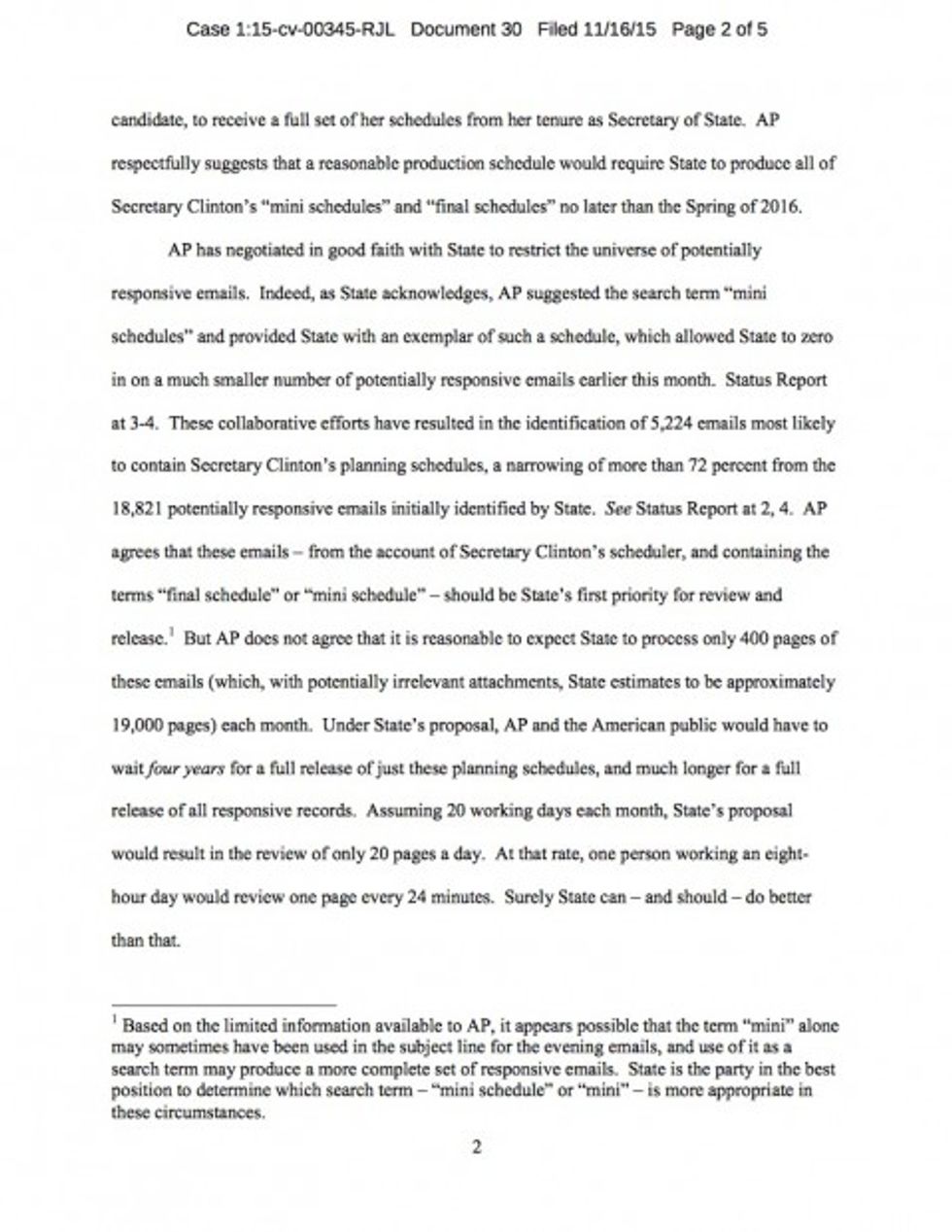 Image source: Screen grab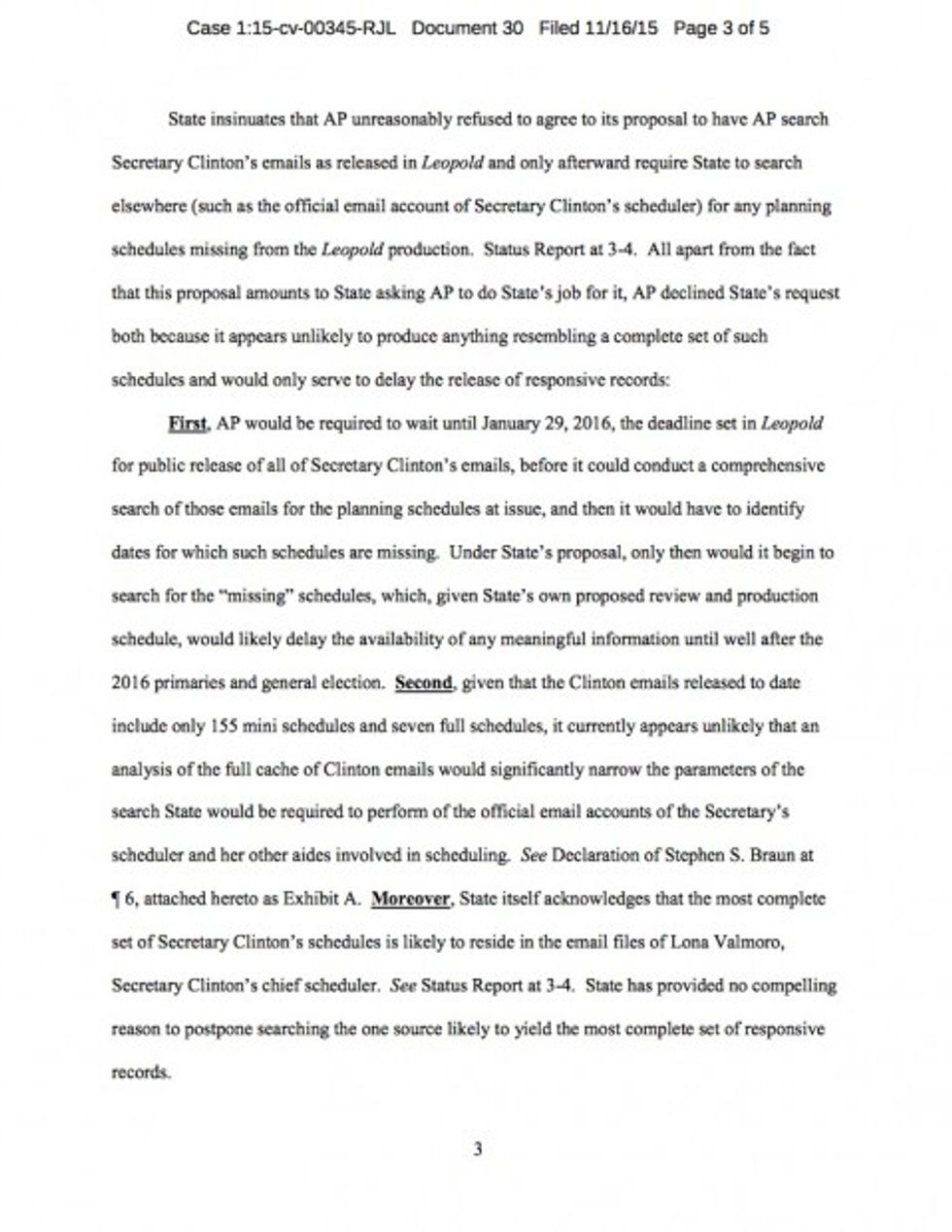 Image source: Screen grab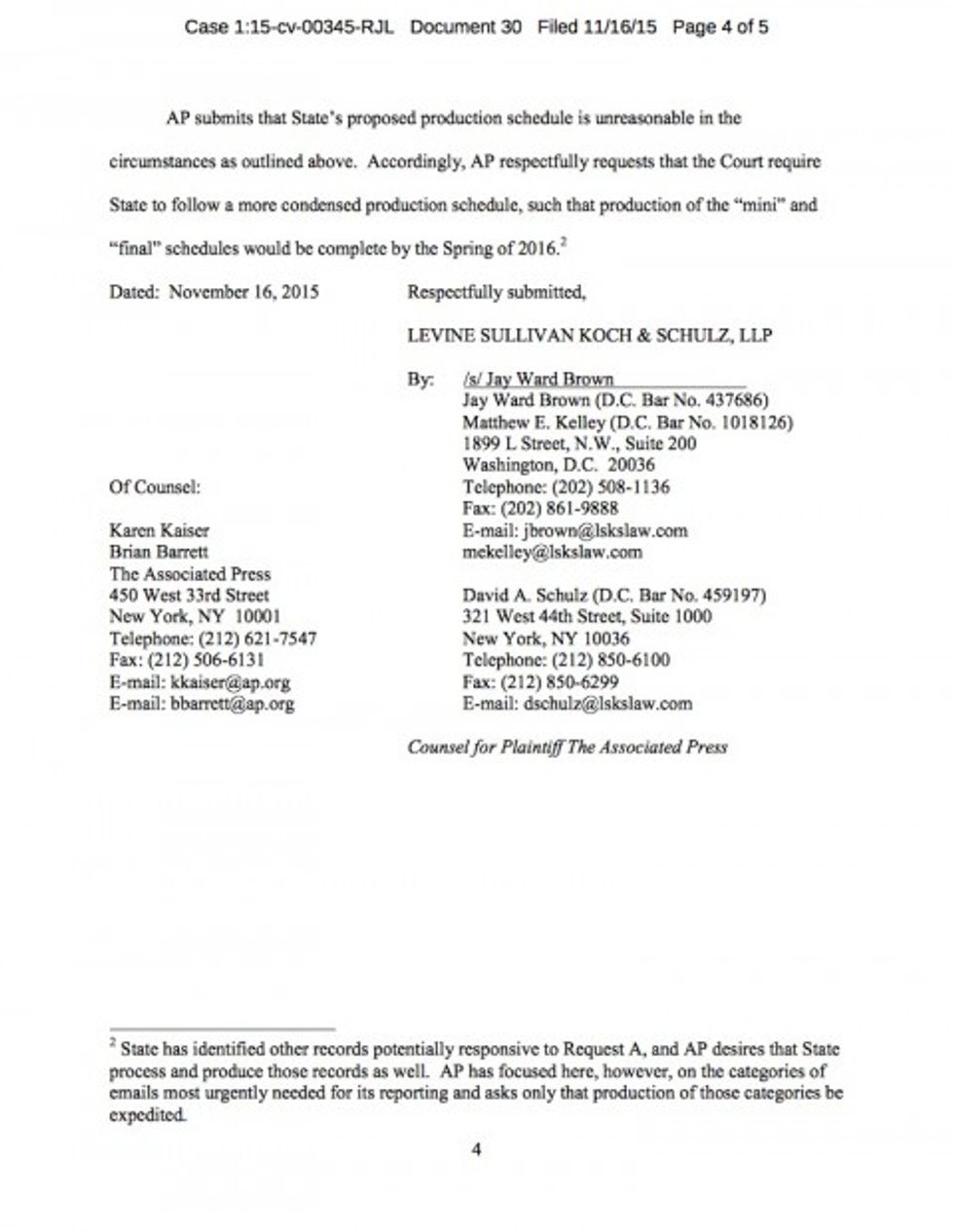 Image source: Screen grab
(H/T: Politico)
—
Follow the author of this story on Twitter and Facebook: