Republican presidential candidate Ben Carson wrote on Facebook Monday night that he was not sure how many soldiers he would send to fight the Islamic State.
The retired neurosurgeon made the comments in response to a question from an individual identified as Tom who wanted to know how many "boots on the ground" would be deployed in a Carson administration.
"Tom, I don't want to send any but this is not a want – it is a need. Now brace yourself because I am about to answer a question that most politicians could never bring themselves to say…I don't know exactly how many," Carson wrote.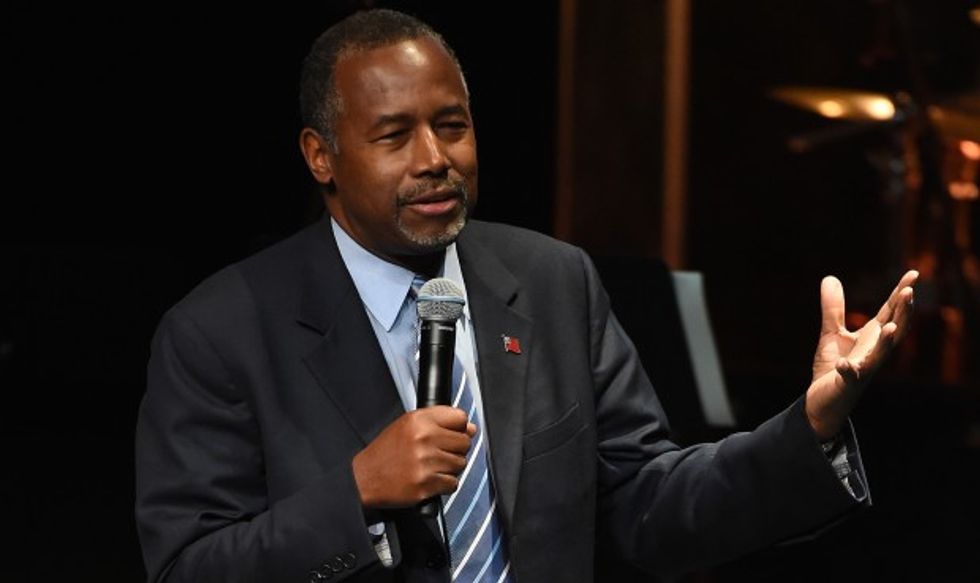 Ethan Miller/Getty Images
"Tom, here is what I will do. I will meet with the Secretary of Defense and Joint Chiefs of Staff, conveying to them my mission," he continued. "I will ask them the best way to accomplish that mission. They would then come back to me with a list of resources they need."
Carson concluded, "So Tom, the correct answer is not one fewer soldier than what the best and brightest military minds think is necessary. For far too long, we have had a leader that second guesses his commanders. I won't do that. They will have my full support, not my Monday morning quarterbacking."
Republicans have been highly critical in recent days of President Barack Obama's strategy to combat the Islamic State. The president said Monday that, following the Paris terror attacks, airstrikes against the terror group would intensify.
—
Follow the author of this story on Twitter and Facebook: