Propelled by the Republican presidential debate and breaking news coverage of the Paris terror attacks, Fox News and Fox Business were ranked in the top five of basic cable primetime together.
The feat marks the first time that Chairman and CEO Roger Ailes has had two of his networks simultaneously rank in the top five.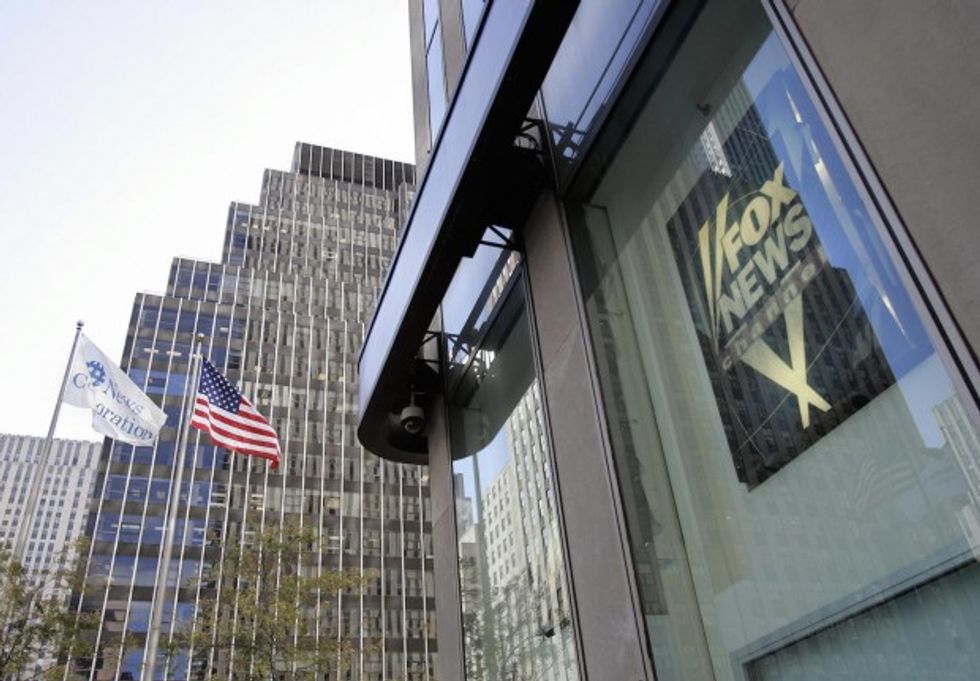 An electronic news ticker above a sign at the Fox News Channel television studios in the parent News Corporation building, 05 October 2006, in New York. (STAN HONDA/AFP/Getty Images)
Fox News scored 2.3 million viewers in primetime, ranking number two. Fox Business placed fourth in basic cable primetime, being boosted into the top five by the 13.5 million viewers who tuned in for the debate.
Fox Business, the younger sister network, has been around now for eight years.
CNN ranked 16th in primetime viewers and MSNBC came in 22nd.
—
Follow the author of this story on Twitter and Facebook: