Former adult film star Bree Olson revealed Tuesday that her ex-boyfriend, Charlie Sheen, never disclosed to her that he is HIV positive.
Following Sheen's interview with NBC's "Today" host Matt Lauer Tuesday morning, Olson appeared on the "Howard Stern Show" to refute Sheen's claim that he had made all of his sexual partners aware of his disease.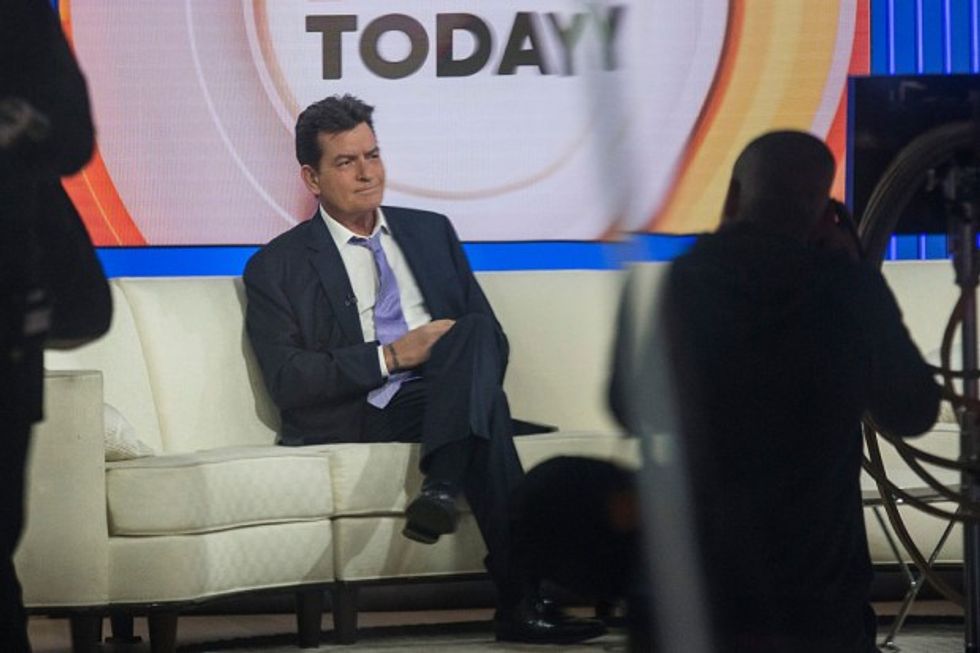 Actor Charlie Sheen on the set of NBC's "Today" Tuesday. (Getty Images/Andrew Burton)
"He never said anything to me," Olson told Stern. "I was his girlfriend. I lived with him. We were together. We had sex almost every day for a year — with lambskin condoms."
Lambskin condoms do not protect against sexually transmitted diseases, but they do protect against pregnancy.
"I couldn't be more angry. I'm shaking, I've been crying. To think that someone could do that to me. I loved him. He was my boyfriend," Olson added. "I am so upset. He doesn't even value my life."
Olson wrote on Twitter last week about speculation that one of her former boyfriends was potentially HIV positive. Olson said that she gets checked "across the board for everything" each year and always comes back "clean."
Despite her yearly checkup, Olson announced Monday that she was being tested for HIV antibodies in her blood.
During her interview with Stern, Olson presented him with her test results. Stern read aloud that "no HIV antibodies were detected" in Olson.
When asked how she would respond to Sheen if he called to apologize, Olson said, "I'd say, 'F*** you,' and hang up the phone."
—
Follow the author of this story on Twitter and Facebook:
[facebook //www.facebook.com/plugins/like.php?href=