The Ted Cruz campaign today announced coordinators for every congressional district in the 24 states with a primary or caucus before March 15, 2016.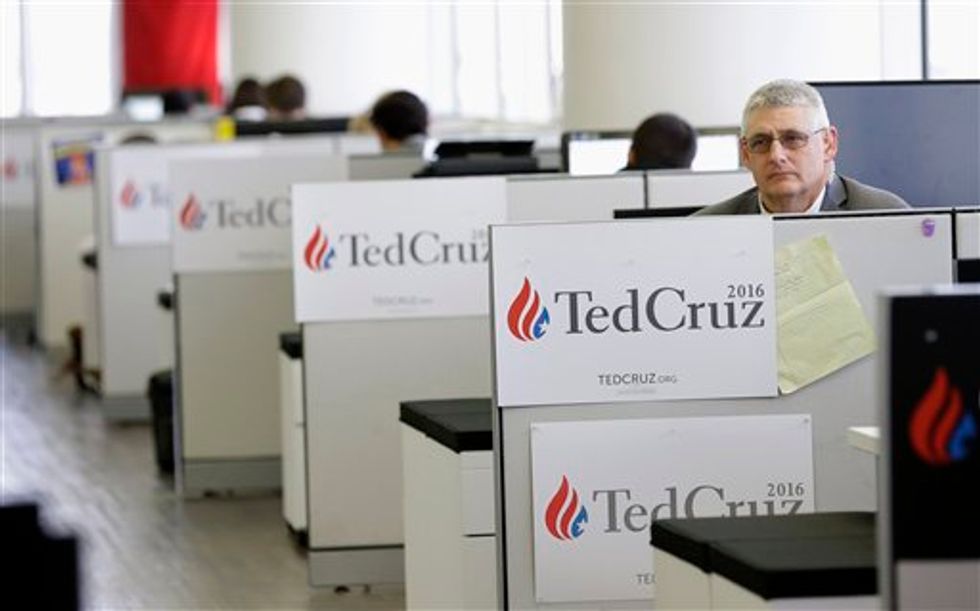 A campaign worker for Republican presidential candidate, Sen. Ted Cruz, R-Texas, watches as Cruz speaks at a news conference, Monday, Oct. 26, 2015, in Houston. (AP/Pat Sullivan)
Each of the 163 congressional district coordinators will have an "army of volunteers" at their disposal, the campaign touted in a news release today. The Cruz campaign claimed more than 100,000 people have signed up as volunteers across the U.S.
The states with primaries or caucuses ahead of March 15 are: Iowa, New Hampshire, South Carolina, Nevada, Alaska, Arkansas, Alabama, Georgia, Massachusetts, Minnesota, Oklahoma, Tennessee, Texas, Virginia, Vermont, Wyoming, Louisiana, Kansas, Kentucky, Maine, Hawaii, Idaho, Michigan and Mississippi.
---