A letter sent by a 10-year-old boy to troops urging them to kill "those ISIS f***s" has gone viral online.
"Dear troops," it said. "Thank you for your service. Me and my family are so thankful for you troops protecting us. Thank you for trying your hardest to protect our country. Good luck on killing those ISIS f***s."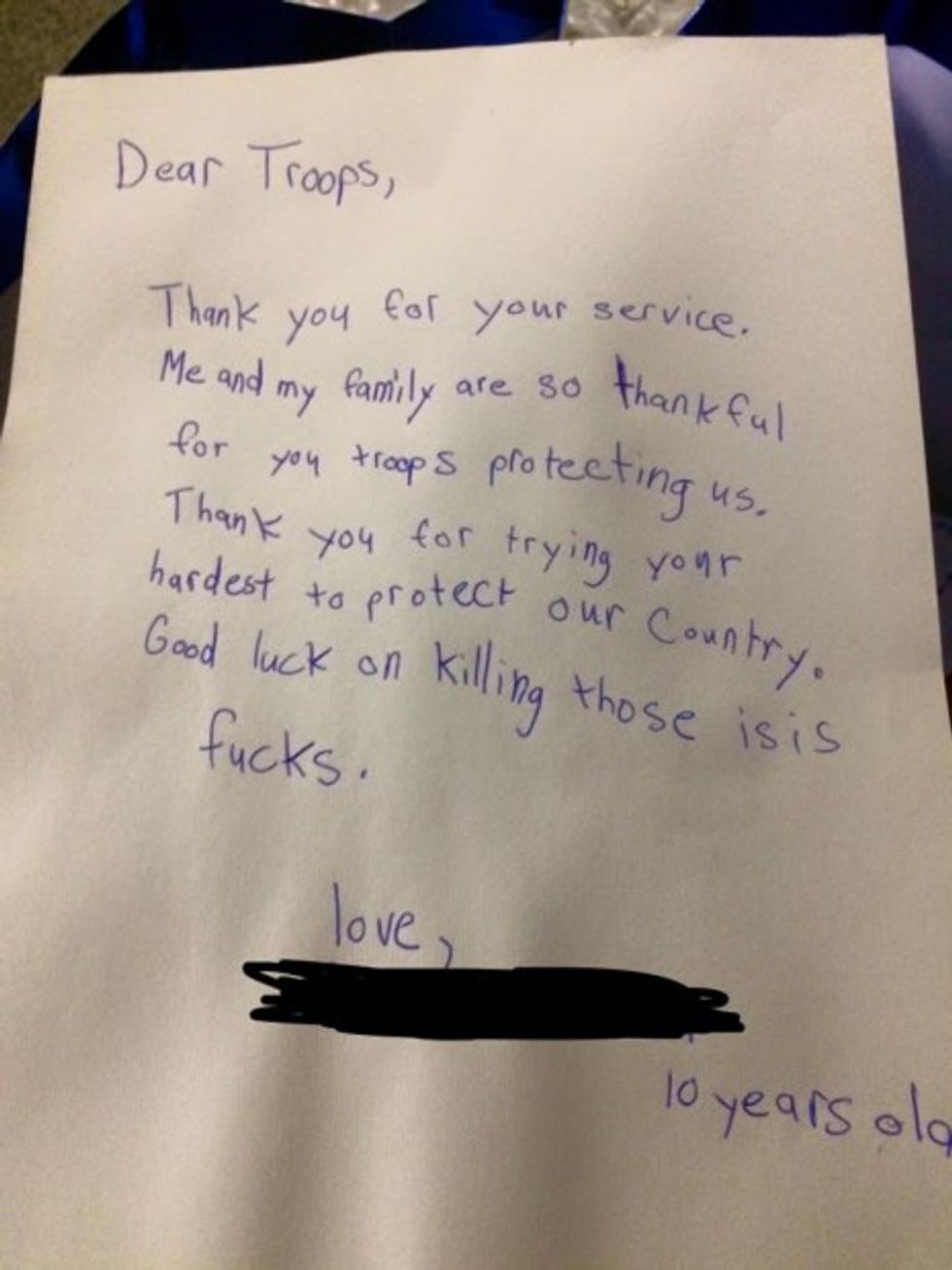 Image source:
Misty Allen-Brummett /Facebook
The letter was posted to Facebook by military wife Misty Allen-Brummett who wrote that her husband's boat "received a care package" and that she thought the "teacher forgot to re-read what the children wrote" on the letters.
But that wasn't necessarily the case.
Allen-Brummett told BuzzFeed that as the image circulated online, the boy's mother contacted her. She said that the child had asked her if he could send his Halloween candy overseas as a care package to the troops.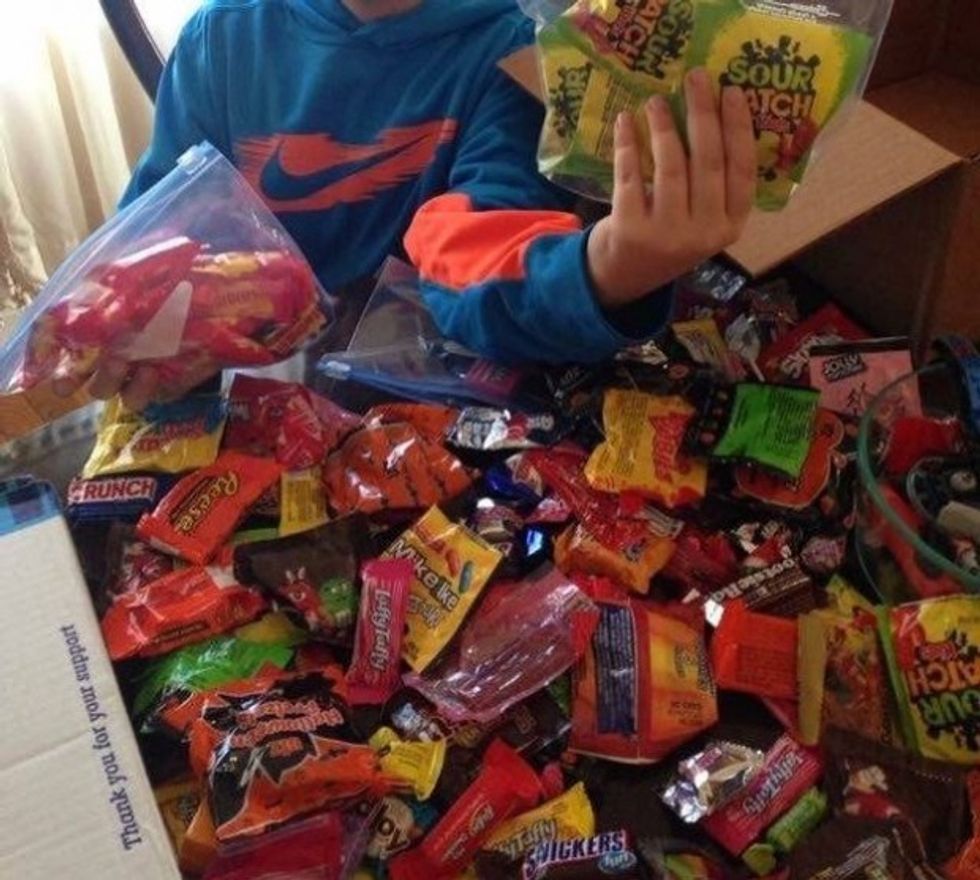 Image source:
Misty Allen-Brummett via BuzzFeed
The mother said that she noticed the language at the conclusion of the letter and almost made her son change it, but opted to leave it as it was.
"The mother at first was going to make him change the bad language but then decided that maybe the troops would get a good laugh and sent it with his candy and a letter from herself," Allen-Brummett told BuzzFeed.
Allen-Brummett added that she was sure the letter gave the troops a "great laugh."
—
Follow the author of this story on Twitter and Facebook: