While some dwellings on the market are listed as Cape Code, Colonial, Tudor and more, each depending on their architectural style, a listing in Georgia is described as only "other."
Featuring 12 bedrooms and 12 bathrooms on a 32-acre lot in Tifton, Georgia, about two hours southwest of Savannah, the $17.5 million listing is, if it had to be described based on its style, a bunker.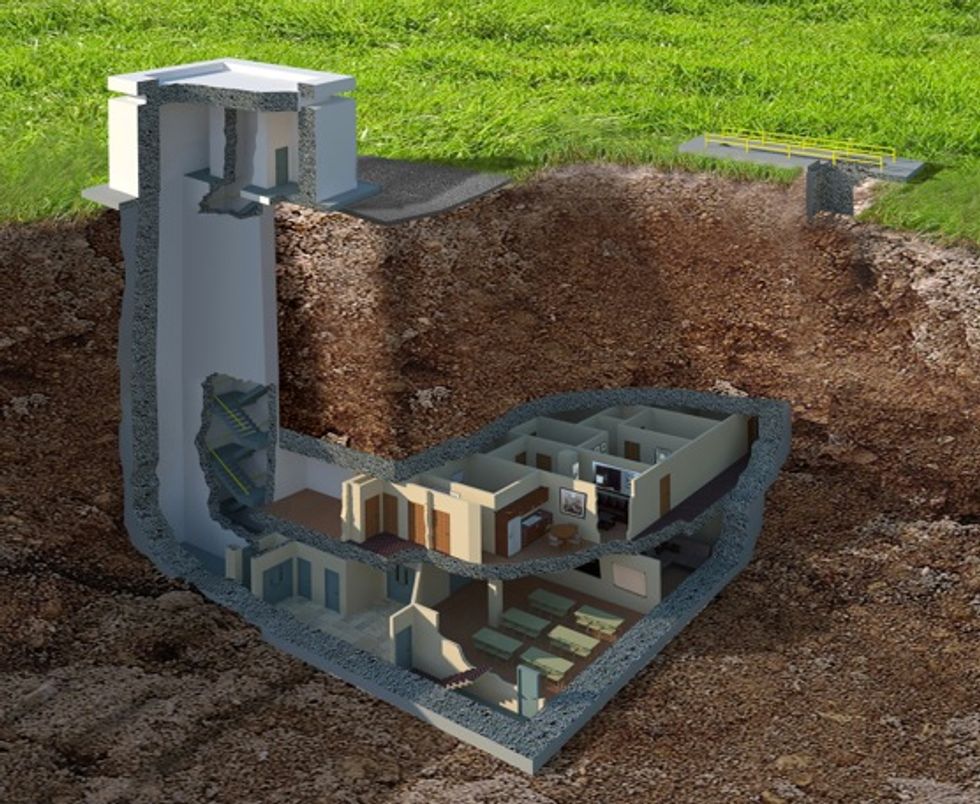 A 3-D rendering of the bunker known as "The Facility." The space was listed for $17.5 million this week. (Image credit: Harry Norman Realtors)
Built in 1969 and updated to meet the appropriate government standards in 2012, the property listed by Harry Norman Realtors is described as "the only hardened and privately owned underground bunker in the United States today."
"[This bunker] isn't the only unique property we have listed, but we have not listed a bunker before," the real estate company's public relations manager, Jeanne Shannon, said in an email to TheBlaze. "The type of buyer would [be] someone who is of substantial wealth and [likes] privacy, or [is] with the government."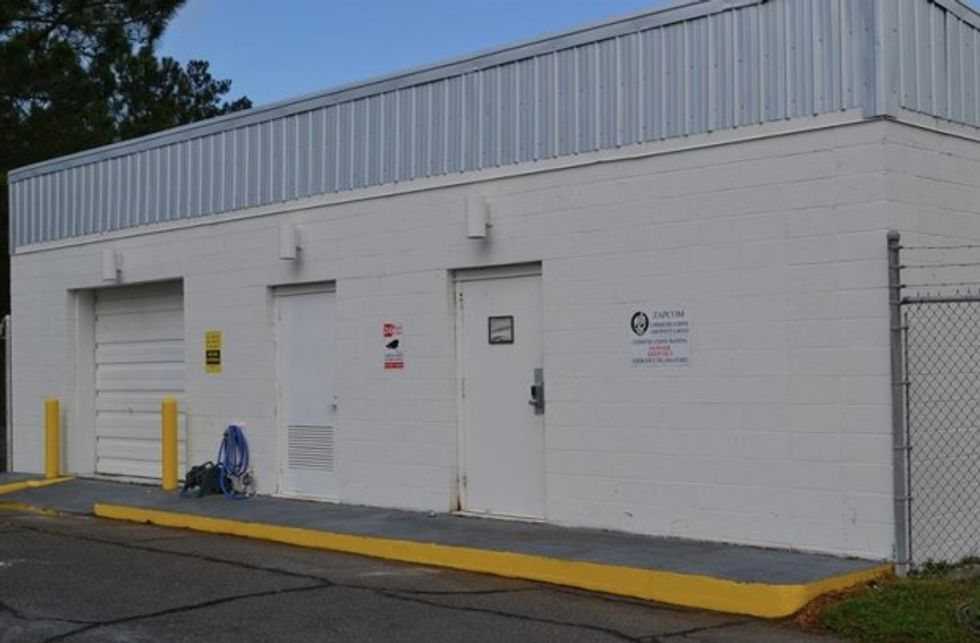 The outside of 'The Facility.' (Photo credit: Harry Norman Realtors)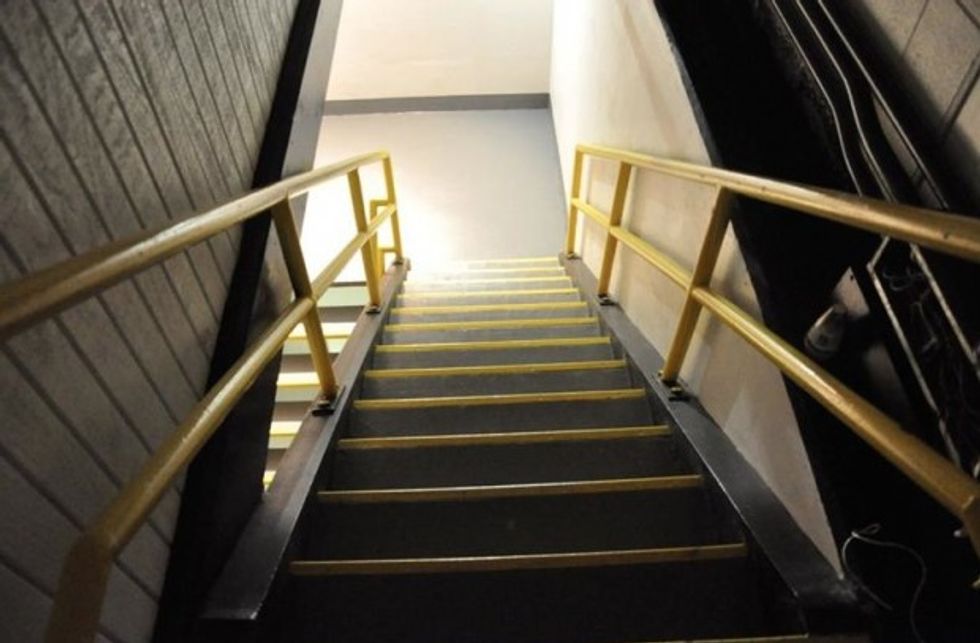 Stairs leading down the bunker. (Photo credit: Harry Norman Realtors)
A fact sheet about the property suggested other uses for the bunker as well, including a training facility or Cold War museum.
The dwelling space located 45 feet underground features two levels and has four luxury apartments. "The Facility," as 123 Private Drive is more commonly known, is capable of withstanding a 20-kiloton nuclear blast.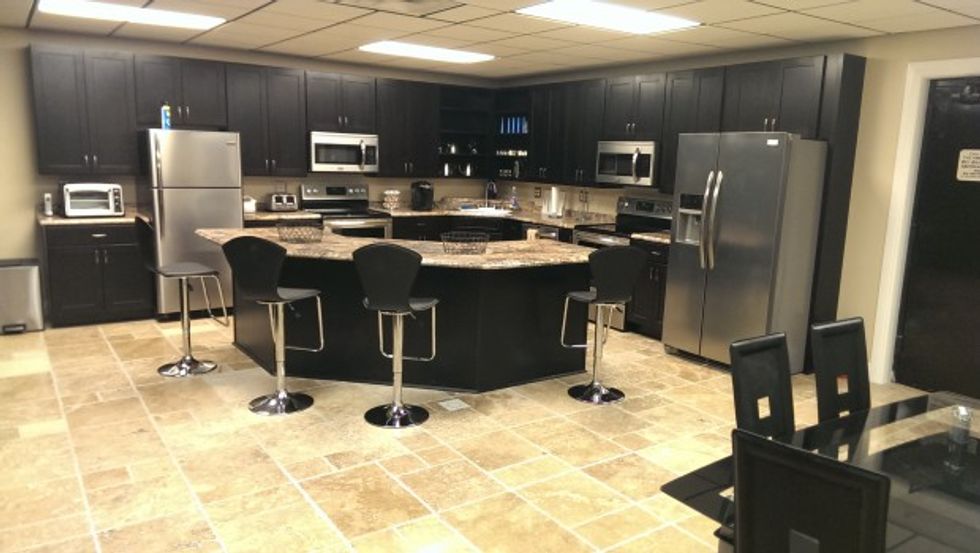 A commercial kitchen area is one of the common space features on level one of the two-level bunker. (Photo credit: Harry Norman Realtors)
Each apartment has bedrooms, bathrooms, a kitchen and living room, as well as "environmental monitoring sensors." Level one of the bunker features a common area "similar to a luxury hotel," a news release about the listing issued Monday stated. This area has a home theater to seat 15 people and a commercial-grade kitchen, among other features.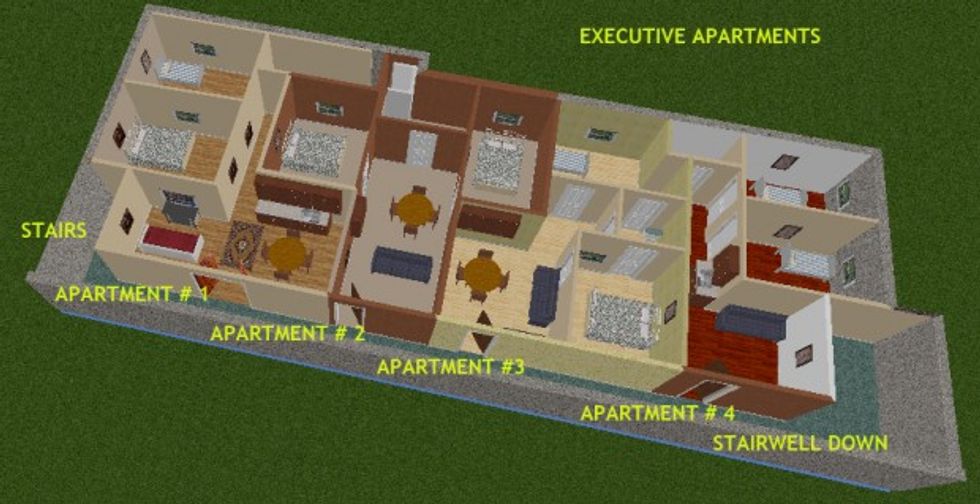 Layout of the apartments in the bunker. (Image credit: Harry Norman Realtors)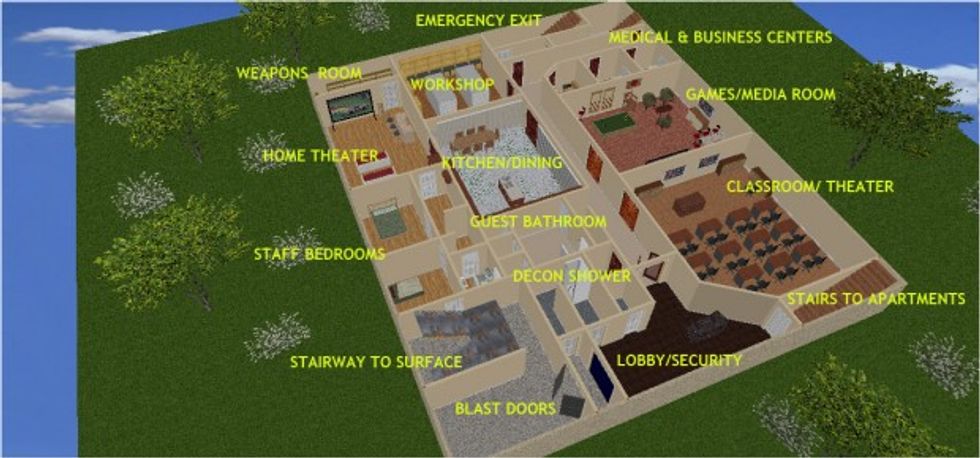 Common areas in "The Facility." (Image credit: Harry Norman Realtors)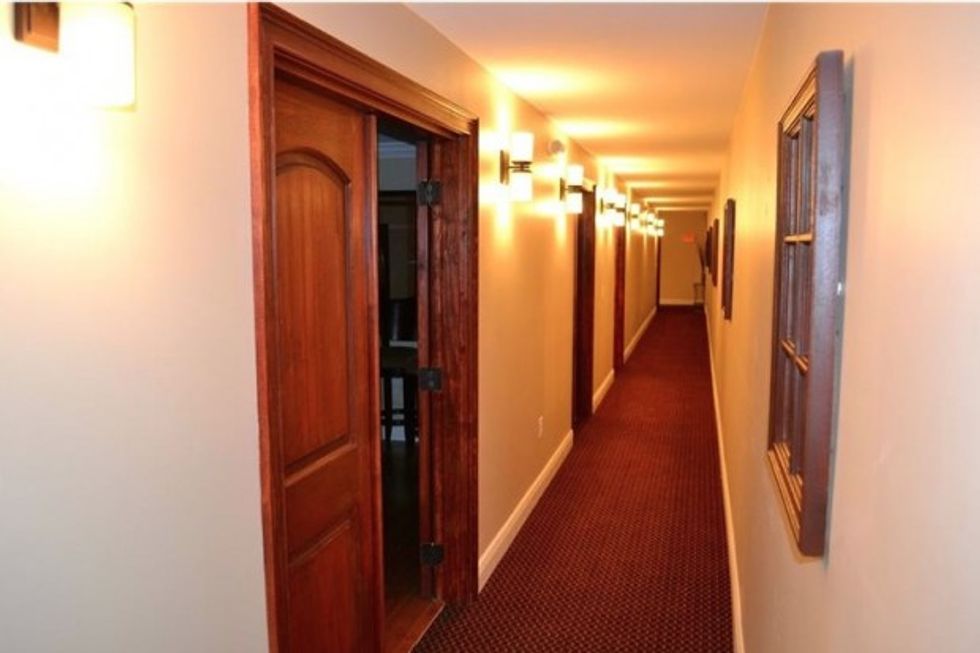 Hallway leading to the bunker's private apartments. (Photo credit: Harry Normal Realtors)
"The Facility is equipped with a full workshop, a separate business and conference center and fully equipped medical room," the real estate company's news release stated.
Outside, The Facility has a 100-yard firing range for up to four people.
The bunker is powered by its own 3-phase power plant and has a solar system for backup.
Check out the full listing here.
(H/T: WSB-TV)