Megachurch pastor Robert Jeffress of First Baptist Dallas in Dallas, Texas, responded to the Paris terror attacks during a sermon on Sunday by issuing some fiery words about the Islamic faith, calling it a "false religion" that "is inspired by Satan himself."
"Make no mistake about it — Islam is just not another way to approach God," Jeffress said. "Islam is a false religion and it is inspired by Satan himself who Jesus said came to steal, kill and destroy, and this weekend we saw the fruit of Satan's destruction in the acts of these terrorists."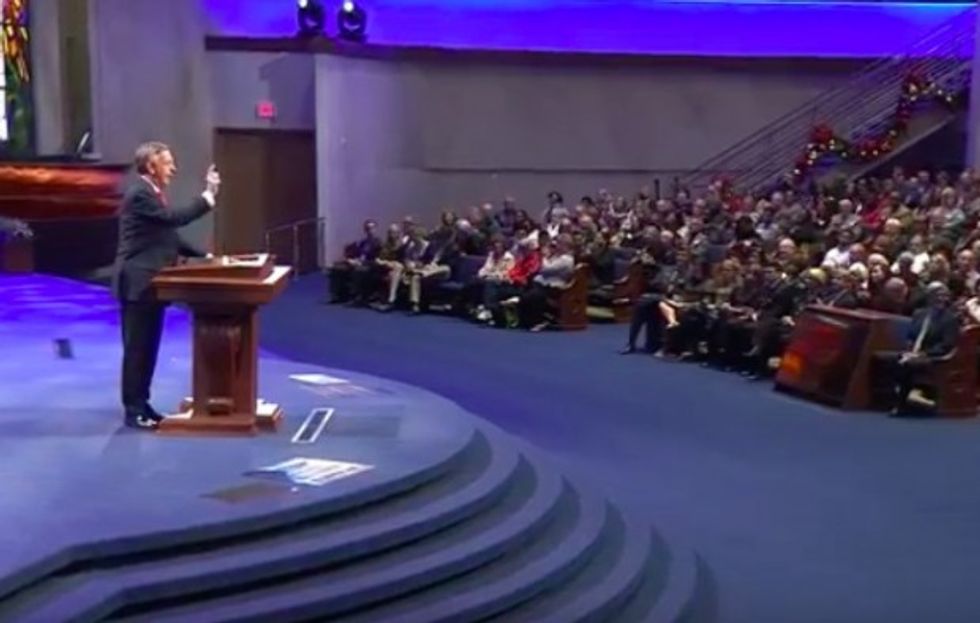 Pastor Robert Jeffress delivers a sermon about Islam (First Bible Baptist)
The pastor went on to say that he believes that the terrorists were "acting according to the teaching of Islam," and that it is imperative that the U.S. take action to stop the Islamic State.
"I believe that it is time for us to lay aside political correctness and identify the belief system that is responsible for these horrific acts," Jeffress said. "And that is the evil, evil religion of radical Islam."
He also said that it is impossible to beat an enemy that one isn't willing to identify.
Watch Jeffress' comments below:
(H/T: Christian Post)
--
Follow the author of this story on Twitter and Facebook: