A French professional slackliner — that being someone who walks across a rope from one point to another, sometimes over a dangerous height — recently completed a nearly 500-meter walk from one precarious rock formation to another in the Utah desert.
Theo Sanson walked from the The Rectory to Castleton Tower in Castle Valley, which the makers of a video showcasing his endeavor said was "likely a new world record."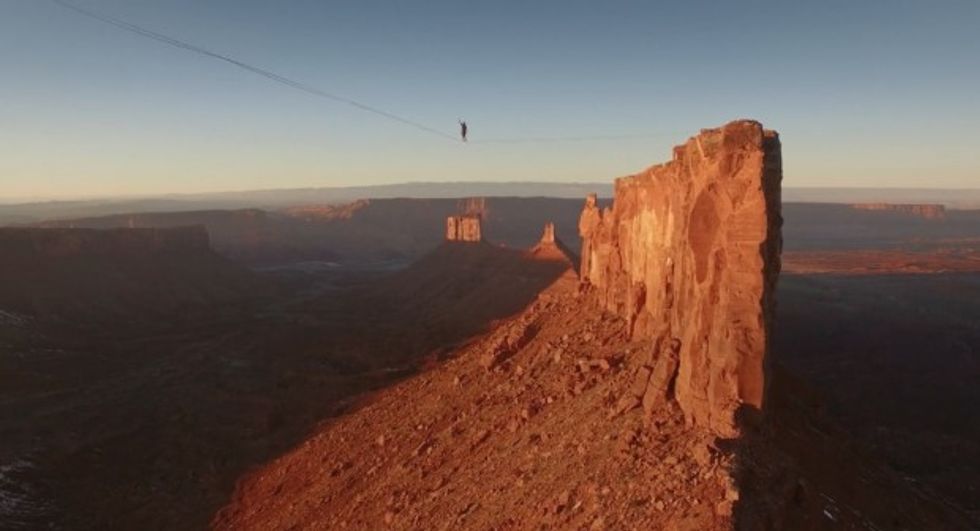 Image source: Vimeo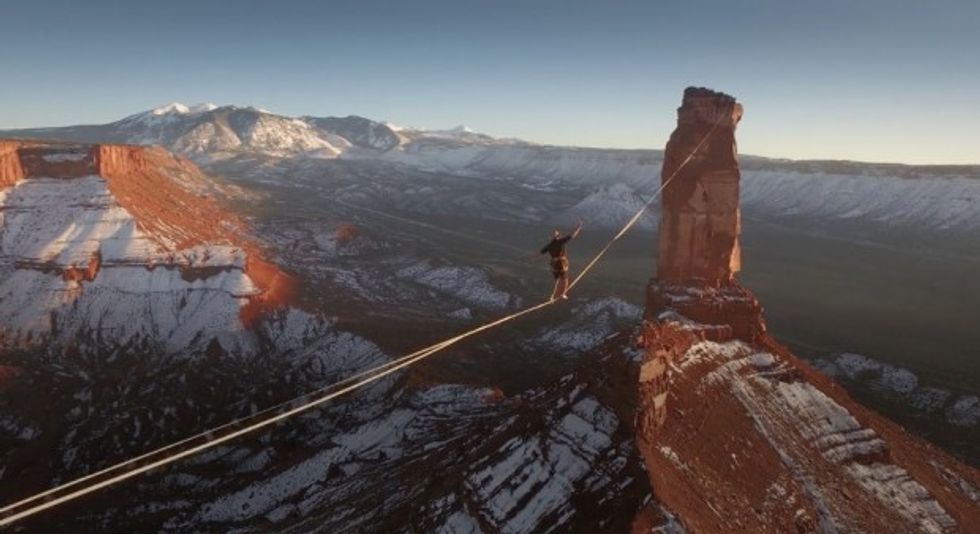 Image source: Vimeo
It's unclear what record they might be referencing, but it's worth noting that he did not beat the record for longest longline. That was set in May in Mongolia with a distance of 610 meters. The world's longest highline, however, was set in 2014 at 375 meters.
On Facebook Sanson called it "probably the greatest highline mission [I] have been on."
Watch the feat:
The work that went into setting up the slackline is worth noting as well. The video description lists 15 people as part of the team.
On his website, Sanson wrote that, yes, he's afraid of dying, doing what he does, "but what would be life without risk?"
"My job is awesome, I wish everybody could say that," he wrote.
If you liked this video, watch a champion mountain biker perform a similar stunt in this story.
(H/T: Gizmodo)